Jaspreet Singh: Mortgage Rates Have Hit 8%, Are We Near a Breaking Point in the Housing Market?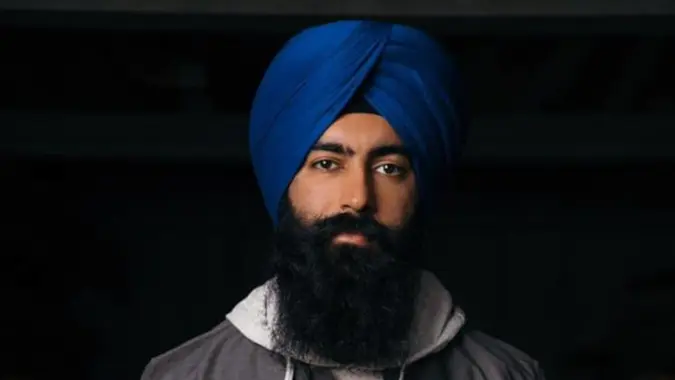 Jaspreet Singh / Jaspreet Singh
In the ever-fluctuating landscape of the real estate market, one question looms large: Have we reached a breaking point? The National Association of Realtors predicts 4.78 million existing home sales in 2023, down 6.8% from 5.13 million in 2022.
This major shift in the housing market has left prospective homebuyers and sellers alike pondering the implications.
Jaspreet Singh on Mortgage Rates
It's official: Mortgage rates have pushed past 8%, according to the latest video by financial guru, attorney, and entrepreneur Jaspreet Singh. It has become more expensive than ever to purchase a home, and people are having to choose whether to wait, rent a home instead, or bite the bullet and absorb the higher cost of a monthly payment. 
Singh explained: "If you want to go out and borrow $500,000 at an 8% mortgage, that $500,000 is going to cost you $3,700 per month. A couple of years ago, you would have only had to pay $2,100 per month for borrowing the same half a million dollars at a 3% mortgage."
Borrowing the same amount of money for a mortgage has become notably more expensive in the current real estate landscape. With mortgage rates hitting a 20-year high, the cost of borrowing has surged, resulting in higher monthly payments for homebuyers. This shift underscores the importance of assessing affordability and budgeting carefully when entering the housing market.
Many Buyers Are Waiting It Out
Singh went on to explain that home sales are falling. Why? Because we have buyers looking at homes saying, "Okay maybe I'll be able to get a 6.5% mortgage." Then, buyers get closer to the closing date, meanwhile, it takes you so long to find the right home because there are not that many homes available for sale. By the time you're ready to close, mortgage rates have gone up.
Why does this happen? The reason is that property closings can often take months. By the time the closing happens, mortgage rates have likely increased. This is also a contributing factor to why many buyers are simply waiting longer to buy a home, or choosing to rent for now.
Sellers Aren't Willing To Sell Their Homes
"Sellers are saying 'we don't really want to sell our homes' because if we sell our home today, we're going to have to go from our 3.5% mortgage to a new 7% or 8%, which we don't want to pay," highlighted Singh.
Sellers' hesitancy to list their homes amidst rising mortgage rates is driven by various factors, including uncertainties regarding other homes they may not be able to afford, fear of overspending, limited housing inventory, a desire to retain equity, and a wait-and-see approach.
The Observer reported that the Federal Reserve has increased the federal funds rate 11 times since March 2022, hitting its highest level since 2001. A benchmark determining the interest rates of mortgages, credit cards, and other types of loans, the federal funds rate also affects the yields of government bonds — such as 30-year and 10-year Treasury bills. To add, the Fed signaled at its latest monthly meeting that interest rates would stay elevated for longer than previously thought, leading many experts to anticipate at least one more rate hike before the end of 2023.
Overall, mortgage rates will likely stay elevated for the foreseeable future, hopefully coming down as inflation cools.
More From GOBankingRates