Learn More About How Credit Unions Like Pentagon Federal Can Lower Your Mortgage Rate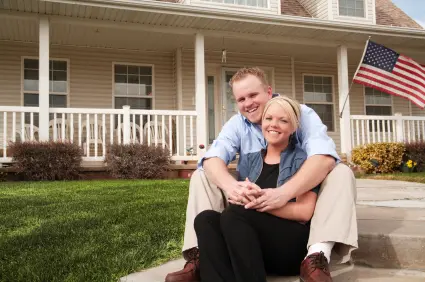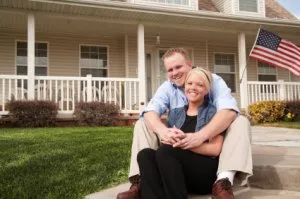 PenFed, also known as Pentagon Federal Credit Union, has some of the best mortgage interest rates for prospective homeowners. Those in search of the right mortgage for their family would do well to take a gander at what PenFed has to offer.
Since PenFed is a credit union and not a commercial bank, it takes its profits and reinvests them into the institution, resulting in higher interest rates on deposit products like savings accounts, and lower interest rates and fees on mortgages.
Further, the money that a credit union invests stay closer to home. This means that when borrowers get a mortgage with Pentagon Federal Credit Union, they're investing in the community around them. What better way to get a mortgage?
PenFed Mortgage Review
Adjustable rate mortgages (ARMs) have gotten a bad name over the last few years. However, the PenFed adjustable rate mortgage only adjusts once in a five-year period.  ARM applicants no longer have to dread getting their mortgage statement every month, wondering what the payment will be.
The increase in mortgage rates is no greater than 2 percentage points within a five-year period, and no more than 5 percentage points throughout the life of the loan. This assurance allows PenFed borrowers to rest easy knowing what the future holds for their family's finances with predictable PenFed mortgage rates.
PenFed 5/5 ARM Features
A low interest rate of 2.75% and predictable adjustments are just a couple of the strong features of PenFed adjustable rate mortgages. Additional benefits of this type of mortgage, available for both home purchases and refinancing, include:
No origination fees
No points
Free 90-day rate lock
Convenient online application
No processing fees
Pentagon Federal Credit Union Goes the Extra Mile
The PenFed 5/5 ARM option is already a very attractive option, but Pentagon Federal Credit Union goes the extra mile for borrowers and their families. Offering more than just bells and whistles alongside a low interest rate, PenFed also goes so far as to pay the home's title insurance as long as applicants use the credit union's preferred titling company.
Additionally, PenFed pays as much as $10,000 in closing costs including:
Appraisal fees
Transfer tax fees
CLO access fees
Tax service fees
Credit report fees
Flood certification fees
Work verification fees
Surveying fees
The money saved helps homeowners with new home improvements or even allows them to tackle other debts. Pentagon Federal Credit Union is in members' corner, helping them use the bulk of their funds on their, not a laundry list of mortgage fees associated with purchasing a home.
PenFed 30-Year Fixed Rate
For those who don't think that an adjustable rate mortgage is right for their family, PenFed has other options. Their 30-year fixed-rate mortgage provides a number of attractive benefits, including:
Low mortgage rates of 3.375% and 3.418%
Loan amounts for as much as $417,000
Just like their ARMs, these fixed mortgages don't have any points or origination fees.
Rates lock in for 60 days.
The Right Mortgage For Your Family
If you're looking for mortgage interest rates and a home loan that makes sense for you and your family, talk to a PenFed associate today. They can steer you in the right direction to plan for your family's financial future. Unlike commercial bankers, Pentagon Federal Credit Union protects their members' best interests, not shareholder profits.
Stop into a branch location today and get the best financial advice money doesn't have to buy.