Zillow Will Pay 2% of Your Down Payment — Here's How Much Less You'll Need to Save For a House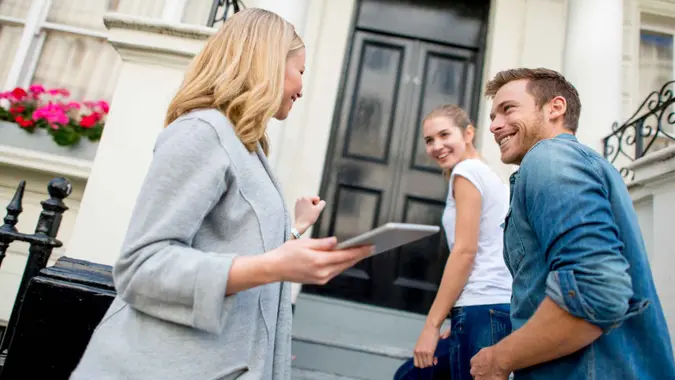 andresr / Getty Images
Prospective homebuyers in Arizona could have Zillow cover part of their down payment with the new 1% Down Payment Program. 
Saving 20% for a downpayment on a home may feel more unattainable than ever for potential homebuyers in today's housing market. During a nationwide housing crisis, the average rental is priced at a staggering $2,062, 3.6% higher than last year. Since the start of the Pandemic, rents have spiraled upwards by $457 – an increase of about 28% since March 2020. Economic conditions leave many Americans unable to save higher amounts towards the downpayment on a new home — paired with an increased cost of living from inflation. 
The 1% Downpayment Program
About 64% of first-time homebuyers put down less than 20% for their down payment and 25% put down less than 5% toward the price of their home. Zillow Home Loans' 1% Down Payment Program seeks to improve that situation for Arizona home buyers. Under this recently released program, eligible buyers would only need to save 1% of the purchase price, while Zillow Home Loans contributes the other 2% at closing for a total down payment of three percent. The program is currently being piloted in Arizona, but Zillow also plans to expand into other markets.
Make Your Money Work for You
In the August 24th release, Zillow Home Loans economist Orphe Divounguy shared one of the benefits behind the generous program:
"For those who can afford higher rent payments but have been held back by the upfront costs associated with homeownership, down payment assistance can help to lower the barrier to entry and make the dream of owning a home a reality."
Reducing Barriers to Homeownership
In helping homebuyers overcome the down payment barrier, Zillow may also reduce the time it takes to save for a down payment. In Zillow's analysis, homebuyers who only need to save 1% of the purchase price for their home may need as few as 11 months to save their down payment.
Assuming the buyer desires to acquire a $275,000 home and earns a minimum of 80% of the median income for their area. By saving 5% of their income, they could take less than a year to save up the 1% down payment of $2,750 for a home with Zillow's help.
Without the help of this program, the same buyer would need 31 months to save up the 3% down payment ($8,250) for a new home.
More From GOBankingRates
Make Your Money Work for You