How to Get a Loan With Bad Credit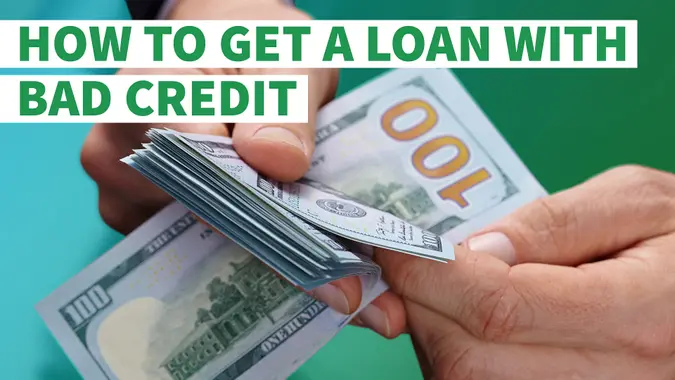 allstars / Shutterstock.com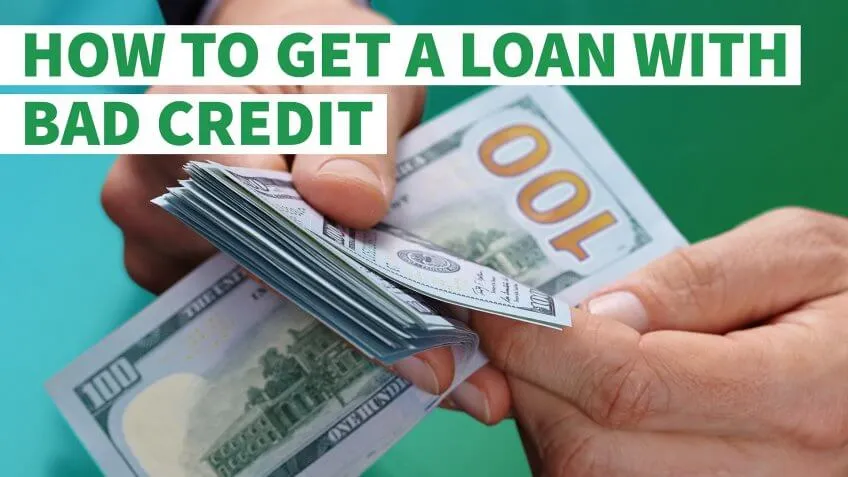 allstars / Shutterstock.com
It's not easy to borrow money with bad credit. Whether you're looking to buy a new car, purchase your own home or start a business, you might struggle to get a loan if you have a low credit score.
Fortunately, there are some answers to how to get a loan with bad credit. Here are eight tips for securing the money you need from lenders, even if you've been labeled a high-risk borrower.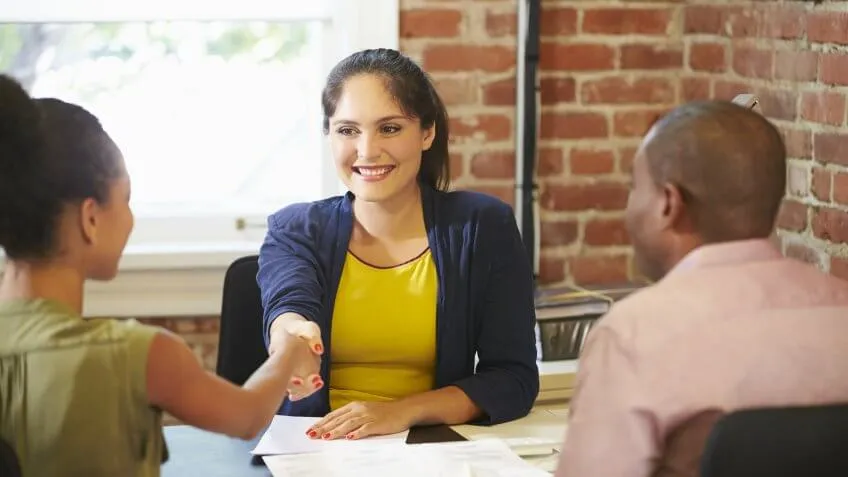 Monkey Business Images / Shutterstock.com
1. Join a Credit Union
Because credit unions are owned by their members, they typically pass on earnings to customers by charging them lower fees. A credit union — particularly one associated with your community or employer — might be willing to overlook your bad credit score and give you a loan based on other factors, such as your character and a promise to repay the loan. Additionally, these institutions are often actively looking for borrowers.
Credit unions are often more willing to lend money to people in their communities than traditional banks or online lenders, said Joseph Holberg, founder and CEO of Holberg Financial, a Chicago-based company that helps millennials become financially informed. He suggests that aspiring borrowers form relationships with credit unions before asking for cash.
"However, be aware that if you just go to a credit union seeking a loan, you might not have as good of a chance of obtaining it," said Holberg. "Credit unions rely on getting to know you as a person, so having a previously established relationship — such as having a checking and/or savings account — with one can often be beneficial."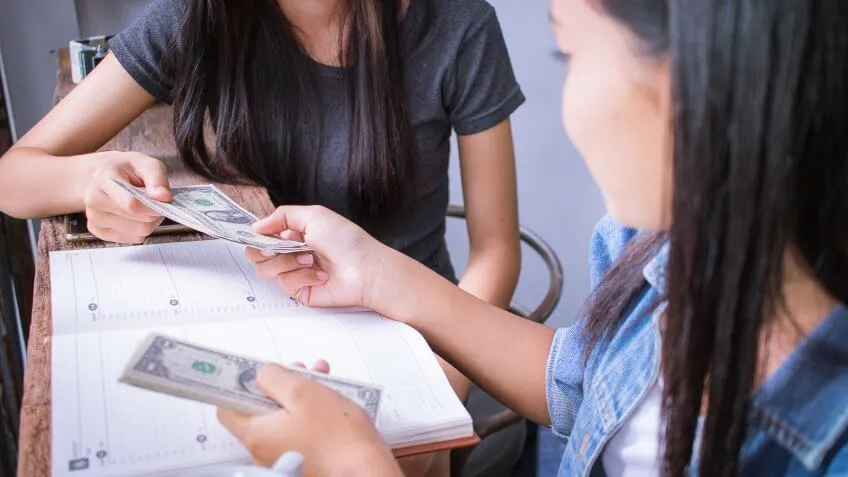 Panumas Yanuthai / Shutterstock.com
2. Borrow From Family or Friends
If the banks turned down your loan request, you might find that a friend or family member is willing to help you out. However, if you can't pay back the loan, you run the risk of damaging important relationships in your life.
"If you go this route, here's my advice: Put the terms in writing — and don't just say something like '5-percent interest' because that can be interpreted in a surprisingly large number of ways," said Joshua Wilson, partner and chief investment officer at the financial planning firm WorthPointe Wealth Management. "You need to document exactly how it will be paid back, in what increments and by when. Ideally, you should also have terms for how late payments should be treated."
Wilson also cautions that borrowing from friends won't do anything to build your credit. As a result, you might have trouble securing loans from banks down the line.
"This one can be a very slippery slope for both parties involved," said Brandon Hayes, vice president of oXYGen Financial, a firm providing financial advice. "Based on my experience, if you lend money to a family member or good friend, you should not expect that money back."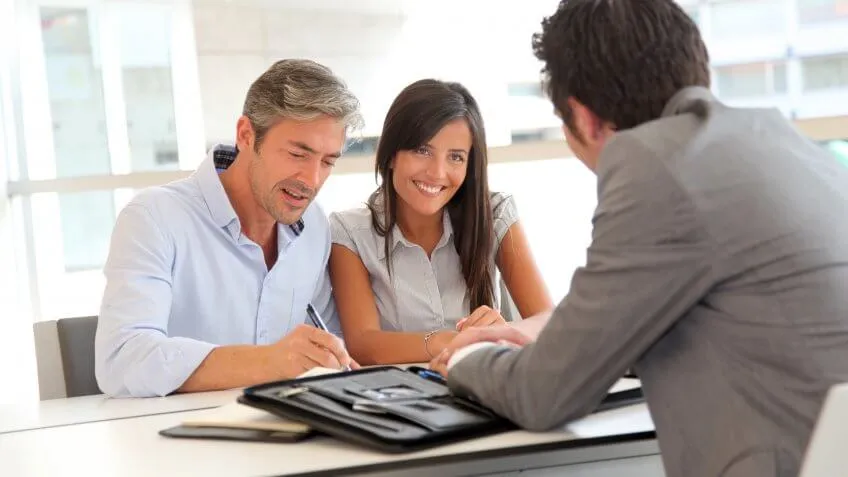 goodluz / Shutterstock.com
3. Get a Co-Signer
If your friends or relatives want to help but won't give you money outright, they might be willing to co-sign a loan for you. When you have a qualified co-signer, the lender bases the loan on the co-signer's credit rating, so the borrower gets more favorable terms.
"Using a co-signer has many advantages when you're doing anything from signing a lease to seeking a bank loan," said Keisha Blair, co-founder of Aspire-Canada.com, an online platform with resources for entrepreneurs and professionals.
However, if you neglect to make your loan payments, both you and the co-signer will suffer the consequences.
"It is important to remember that, if you don't repay the debt, the creditor will look to your co-signer for full payment," said Blair. "Additionally, all the payment history will be recorded on both of your credit reports, which could be devastating for your cosigner if you don't hold up your end of the bargain and make late payments or default."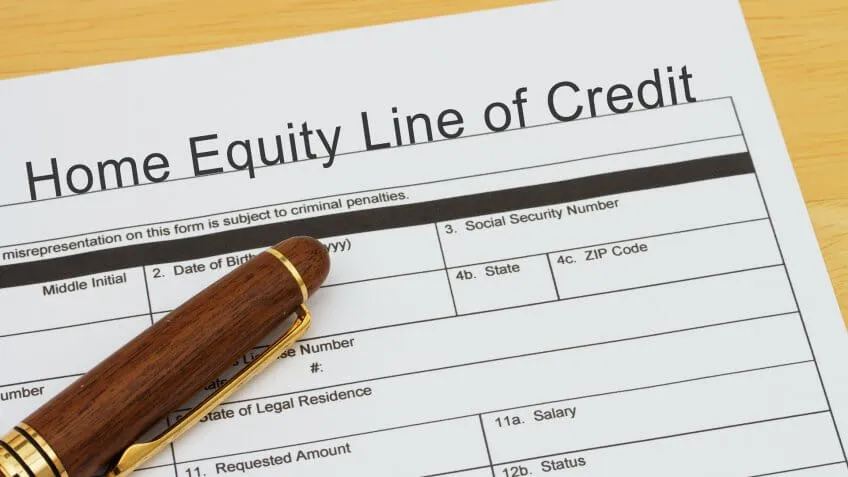 karen roach / Shutterstock.com
4. Use Your Home Equity
If you have equity in your home, you can use it to get a home equity line of credit or a home equity loan. Home equity is the difference between what you owe on your mortgage and the amount for which your home would sell on the current market.
"Home equity is likely to be cheaper than many other forms of credit because it's backed by collateral, and the interest you pay might be tax-deductible," said Steven Fox, founder of Next Gen Financial Planning, a fee-only financial planning firm in San Diego. "Taxpayers who itemize can deduct the interest paid on their first mortgages up to $1 million and on home equity debt up to $100,000. However, closing costs can be high, and the bank can cancel your line of credit at any time, including the very moment when you might need it most."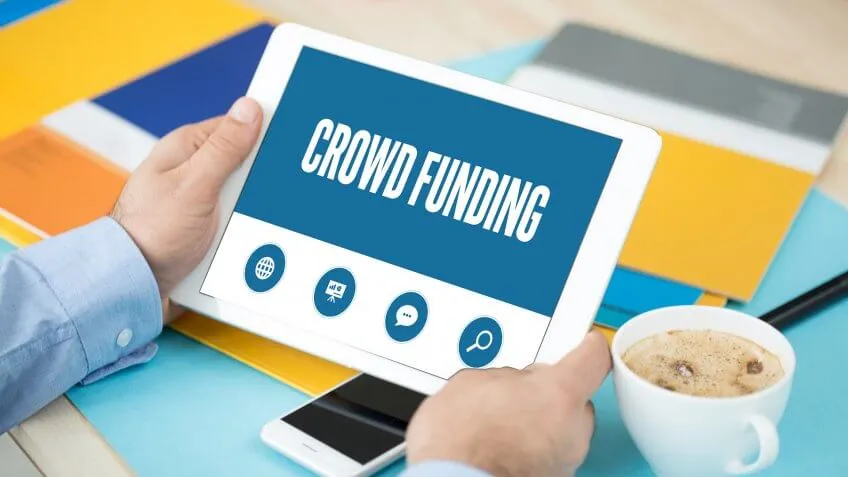 garagestock / Shutterstock.com
5. Consider Peer-to-Peer Lending
Established around 2005, peer-to-peer lending refers to an online platform that enables individuals to borrow directly from other people instead of institutions. You can post loan listings on different peer-to-peer websites stating how much you're looking to borrow and how you plan to use the money. The websites certify the lender's credentials for the person who wants to borrow and evaluate the borrower's risk for the lenders. Investors review the loan listings and choose the ones they want to fund.
"This can be a good option for those with bad credit, especially if they have a great story to tell that will appeal to people," said Fox.
Peer-to-peer lending standards tend to be less stringent, and interest rates are usually lower than those offered by traditional lenders.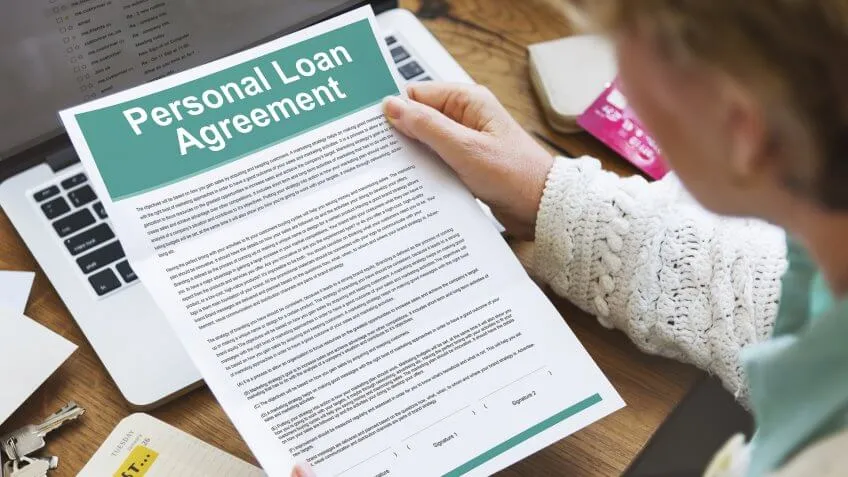 Rawpixel.com / Shutterstock.com
6. Look to Personal Lenders
Personal loan lending, or independent lending, is a newer industry that provides an option for borrowers with low credit scores. These lenders typically work online and offer bad-credit loans to borrowers who want to make home renovations or consolidate credit card debt.
Independent lenders have emerged to help people whose credit scores do not accurately reflect repayment capability, said Kevin Gallegos, vice president of Phoenix operations for Freedom Financial. Some even speak directly to the consumers to obtain more information about their credit scores and profiles, savings, life insurance and other factors that indicate fiscal responsibility.
"Personal loans can be bad for one's financial stability, if the borrower does not have the financial discipline to meet the strict monthly payments and timelines for repayment," said Gallegos. "Personal loans will only have long-term, positive results if borrowers have a plan to avoid going deeper into debt.
Hayes also cautions borrowers with below-average credit that the terms they receive from personal lenders might not be ideal.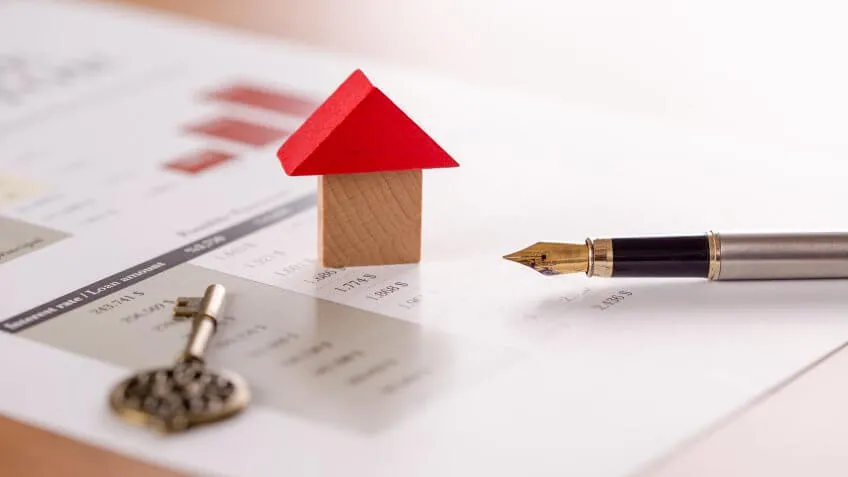 cnythzl / iStock.com
7. Get a Secured Loan
A secured loan is one that enables you to borrow against an asset you own, such as a home, boat, car or even stocks. The lender holds the asset as collateral.
The amount of equity you have in the asset will determine how much money you can borrow. But if you default on the loan, you could lose the asset — even if it's your home.
Secured loans differ from unsecured loans in that they typically offer lower interest rates, better terms and access to larger amounts of money. As an added bonus, paying off your secured loan in a timely fashion will raise your credit score.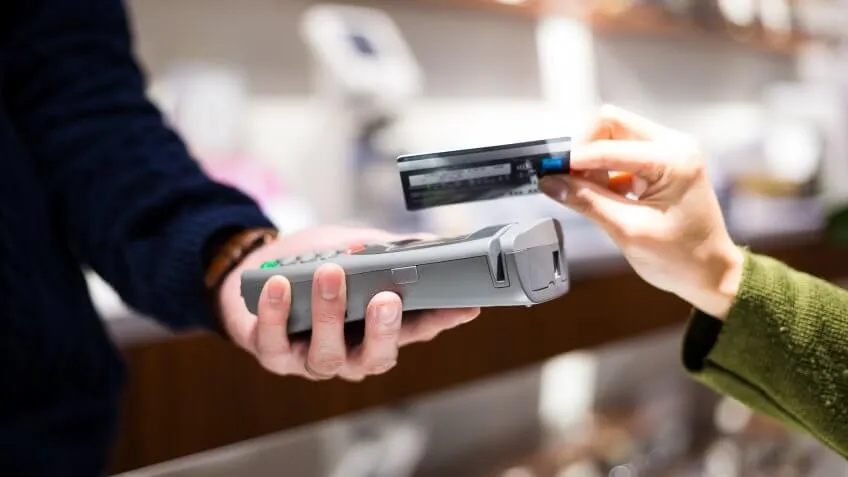 leungchopan / Shutterstock.com
8. Pay Down Debt
Your credit score isn't the only factor affecting your ability to secure a loan. Debt percentage also has a profound effect on your loan approval.
Lenders use a formula called the debt-to-income ratio to determine what your debt represents as a percentage of total income. Before you apply for a loan, strive to pay down some of your debt to bring your ratio down.
Although you might think it's wise to stop buying on credit if you want a loan, aspiring borrowers should continue to use their cards. Don't go overboard in the other direction and try to protect your credit score by not borrowing or charging anything, because credit agencies rely on past payment history to gauge how borrowers will do in the future, said Gallegos.
"If you don't borrow, they have no information to rely on," said Gallegos. "However, use only one card. Although most adults need to carry one credit card for personal business, it is not necessary to use more than one."