Check Your Payments Now — Experts Say the Average Student Loan Repayment Will Be Over $200 a Month Once They Resume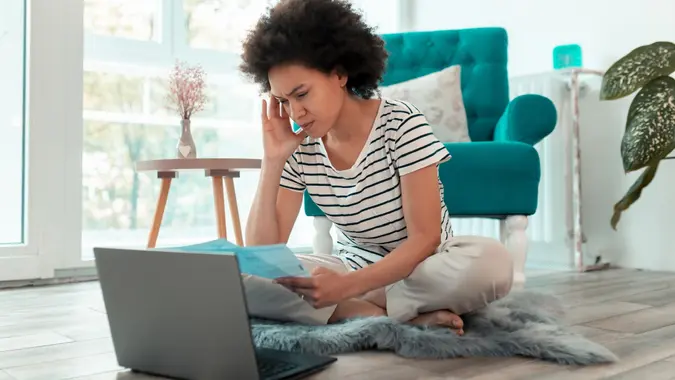 vladans / iStock.com
The first payments on federal student loans in over three years will be due starting in October, with interest resuming in September, according to the Department of Education. Assuming no further reductions to the average due, Experian data indicated that student loan borrowers will start to make an average monthly payment of $203 toward their balances.
Experian pointed out that while this isn't as high as most car payments, it's yet another financial obligation for those dealing with high costs and inflation. Household debt is growing at its fastest pace in 20 years, Experian added, and high interest rates on some of this debt will continue to put pressure on borrowers.
According to a recent study by the Consumer Financial Protection Bureau and as reported by CNN, more student loan borrowers are also behind on other bills than before the pandemic. One in five student loan borrowers has risk factors that suggest they could struggle with payments once they resume, including being delinquent on payments before the pandemic or having multiple loan servicers.
The Supreme Court has yet to decide on President Biden's student loan forgiveness plan. Still, CNN noted that the government might move quickly upon approval to forgive debts up to $20,000 for 16 million borrowers already authorized for relief.
Student loan experts recommend that borrowers contact their student loan servicer with questions as soon as possible, especially if they're interested in an income-driven repayment plan.
The Department of Education said it will be in direct communication with borrowers before repayment resumes. Borrowers will receive bill statements from their student loan servicers a few weeks before they're due.
More From GOBankingRates