12 Things You Will Never Be Able to Afford
The uber-wealthy spend money on things you can't imagine doing.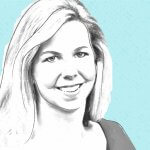 JamesReillyWilson / iStock.com
When you're super rich, you can afford to buy almost anything you want. And some certainly do.
But not all wealthy people live a flashy lifestyle, said Winnie Sun, founding partner of Sun Group Wealth Partners in Irvine, Calif. In fact, Sun said many of her high net worth clients — including celebrities — are very careful about spending.
So, maybe most of the rich aren't blowing their money. But there are certain things the top 1 percent spend money on that are out of reach of the bottom 99 percent. See some of the items only the rich can afford, and learn how you might be able to afford the same things on a smaller budget.
1/12
lembi / Shutterstock.com
1. A Family Foundation
The wealthy don't just donate to charities — they have their own charities. For example, one of the largest private foundations is the Bill & Melinda Gates Foundation, which was created by billionaire Microsoft founder Bill Gates and his wife and has a $40.3 billion endowment.
"If you have a lot of wealth, you feel like the next step is to leave a footprint in this world," said Sun. "For the uber-wealthy, it's important to leave a legacy." That's why so many of her wealthy clients have created family foundations.
You don't have to be rich, though, to give to others. You can contribute any amount you can afford to the charity of your choice, donate items you no longer need to organizations such as Goodwill, or volunteer your time.
And if you itemize on your federal tax return, you can claim a deduction for your gifts of cash or property.
"Giving to those less fortunate has little to do with how much money you have," said Sun. "But, of course, those with a lot of money can give more."
2/12
robert cicchetti / Shutterstock.com
2. Several Vacation Homes
You don't have to be super rich to buy a vacation home. In fact, vacation home sales accounted for 12 percent of residential property transactions in 2017, according to the National Association of Realtors.
However, the very wealthy can afford to buy several vacation homes.
"This enables them to spend more quality time with their immediate family and their friends," said Tom Corley, author of "Rich Habits: The Daily Success Habits of Wealthy Individuals." They may have a home by the beach, lake and a ski resort so they can retreat to any of these places, he added.
These vacation homes are typically large compounds designed to provide the wealthy with privacy, said Sun. Because they usually are so busy, the rich want the time that they do get to spend with family and friends to be free of prying eyes and interruptions.
"You can't just go to the Hilton and hope no one wants to take a picture of you," said Sun, explaining why the rich don't vacation like the rest of us.
If you can't afford several vacation homes — or even one — you might be able to become part owner through a timeshare, said Corley. Owning a timeshare can give you the opportunity to stay at a particular property every year at a certain time.
And for more flexibility, you can rent someone else's luxury vacation home through websites such as VRBO and HomeAway.
3/12
Mikhail Starodubov / Shutterstock.com
3. A Private Jet
Why fly first class when you have enough money to fly in the privacy of your own airplane? After all, you can conduct business meetings and broker deals while you fly, which is a key reason why the wealthy have private jets, said Sun.
Steve Varsano, founder of The Jet Business in London, said he sells private jets to corporate executives, celebrities and heads of state from around the world. The price tag ranges from $500,000 for small, older models to $300 million for an airline-type of jet. The average price, though, is about $9 million, he said.
A Closer Look: Inside the Most Luxurious Private Jets and What They Cost
You can charter a private jet for a lot less, though. For example, six to eight passengers fly for $2,700 to $3,500 per hour on a mid-size jet operated by charter service Pentastar Aviation.
4/12
Eivaisla / Shutterstock.com
4. A Yacht
Being rich lets you enjoy the toys of the rich, such as a yacht, said Corley.
For example, DreamWorks co-founder David Geffen bought a 454-foot yacht for an estimated $300 million from former Oracle CEO Larry Ellison, as reported by Forbes in 2013. The yacht, named Rising Sun, reportedly has 82 rooms, a private cinema and a wine cellar.
All Aboard: The Most Luxurious Yachts to Ever Set Sail
Although owning a yacht might be out of reach, you can vacation on one by taking a cruise.
The average amount spent on a cruise — including airfare — is $2,200, according to a survey by Cruise Lines International Association. However, you can enjoy a cruise for as little as $100 a day if you take advantage of last-minute deals and limit your spending onboard.
5/12
Dean Drobot / Shutterstock.com
5. A Personal Driver
If you're super rich, you can afford to buy one — or several — of the most expensive cars in the world, such as a Ferrari F60 America or a Koenigsegg CCXR Trevita. However, Sun said most of her clients don't drive flashy cars. Instead, they have personal drivers.
"Most of them do not drive," she said of her clients. They hire someone to drive for them so they can use their commute time to do business. Because time is money, the wealthy make the most of the time they have.
Although you might not be able to afford a personal driver, you can let others do the driving by taking public transportation so you can get more work done, and earn more money to, perhaps, pay for a driver one day.
Related: Here's How Much Money Being Stuck in Traffic Costs You
6/12
tsyhun / Shutterstock.com
6. Exclusive Investments
About half of Americans invest in stocks, according to a 2016 Gallup poll. Rather than own just a small share of a company, though, the rich can use their money to buy a much bigger stake, or even entire companies.
The rich also have opportunities to participate in little-known investment opportunities available only to the affluent, said Corley. For example, the wealthy can invest in hedge funds, which are generally only available to accredited investors who have earned income that exceeds $200,000 or have a net worth over $1 million, as determined by the Securities and Exchange Commission.
"They have access to things most of us don't," said Sun. But that doesn't mean the rich take a lot of risks with their money. In fact, they tend to invest conservatively, she said, because they want to preserve their wealth.
If you're investing for the long term, such as for retirement, you don't want to put all of your money into a risky investment in hopes of a big payoff. Consider these wealth-building secrets every rich person knows.
7/12
Iakov Filimonov / Shutterstock.com
7. Teams to Manage Their Business and Personal Lives
"The very wealthy employ teams — teams at home, teams at work," said Sun.
The team at work can include business managers, attorneys, publicists and even people to manage their social media accounts. At home, they have a housekeeper, nanny, dog walker and others to assist with daily personal needs, she said. Being able to hire teams gives the rich more time to focus on making money.
The wealthy also can afford the best professionals, including accountants, financial planners and investment analysts, to help them manage their money, said Corley.
You don't have to be rich, though, to hire a financial advisor. You can find a fee-only financial planner through NAPFA.org, the website of the National Association of Personal Financial Advisors. Hiring a professional can help you take control of your finances to increase your wealth.
8/12
jiawangkun / Shutterstock.com
8. Membership to a Private Club
When you're rich, there's no need to hobnob with the common folk. The elite join private clubs, where they can socialize exclusively with others in their tax bracket.
For example, Donald Trump's Mar-a-Lago Club in Palm Beach, Fla. boasts on its website that it "provides the highest privileges and an elite lifestyle reserved for a select few." Membership comes with a $200,000 initiation fee, along with $14,000 in annual dues and a minimum food spend of $2,000 per year, according to Town & Country.
If you don't have the cash to join the upper crust at a private club, you still have options. Consider buying a family pool pass so your brood can have unlimited access to community swimming pools all summer long. Rates vary by municipality, but shouldn't cost more than around $200.
9/12
VAKSMAN VOLODYMYR / Shutterstock.com
9. A Restaurant or Vineyard
For those who have the money, buying a restaurant or vineyard can serve as a fun hobby of sorts. For example, Rupert Murdoch purchased a $28.8 million property in the ritzy Bel-Air neighborhood of Los Angeles in 2013 that includes Moraga Vineyards.
You might not be able to buy an eatery or vineyard of your own, but you could join the wine club at Murdoch's Moraga Vineyards, where annual membership fees start at $1,566. More realistically, you could just go out to dinner at a nice restaurant or purchase a fancy bottle of wine on special occasions. Better yet — eat at one of these celebrity-owned restaurants.
10/12
syolacan / iStock.com
10. A High-End Art Collection
Serving the dual purpose of a lucrative investment and major bragging rights, the rich can't get enough of expensive art. For example, Japanese billionaire Yusaku Maezawa spent $110.5 million on a Jean-Michel Basquiat painting in 2017.
You don't have to be a billionaire to own a fantastic work of art. Instead, keep a lookout for talented artists in your local area and support them. This is an all-around win, because you still get a beautiful, interesting piece of art without breaking the bank.
From Art Collecting to Yachting: 20 Hobbies of the Rich Only They Can Afford
11/12
buzbuzzer / iStock.com
11. An Underground Bunker
In today's world, it's wise to have some sort of home security, but the rich take it to a whole new level. For example, the Rice House, a currently unfinished mansion listed for $14.7 million in Alpharetta, Ga., comes with a 15,000-square-foot bunker.
Investing in a bunker of your own may not be realistic, but if you want a secure room, consider transforming one windowless room in your basement into a panic room of sorts instead. You could also just install a home security system, such as ADT, which offers round-the-clock monitoring for as low as $28.99 per month.
12/12
SUPACHART / Shutterstock.com
12. A Private Island
Spending time on an island in paradise is the ultimate way to relax, but if you're rich, that island is all your own. Actor Johnny Depp reportedly paid $3.6 million in 2004 to purchase Little Halls Pond Cay in the Bahamas, according to Forbes. Oracle co-founder and billionaire Larry Ellison bought 98 percent of the Hawaiian island of Lanai for $300 million in 2012. Today it's a hot millionaire vacation destination.
You can't buy a private island, but you can vacation on one. Room rates for the Four Seasons Resort Lanai start at about $1,000 a night.
Up Next: The Daily Costs of Living Like a Billionaire
Laura Woods contributed reporting to this article.