The Greatest Leaders of All Time Tell You What You Need To Learn To Get Ahead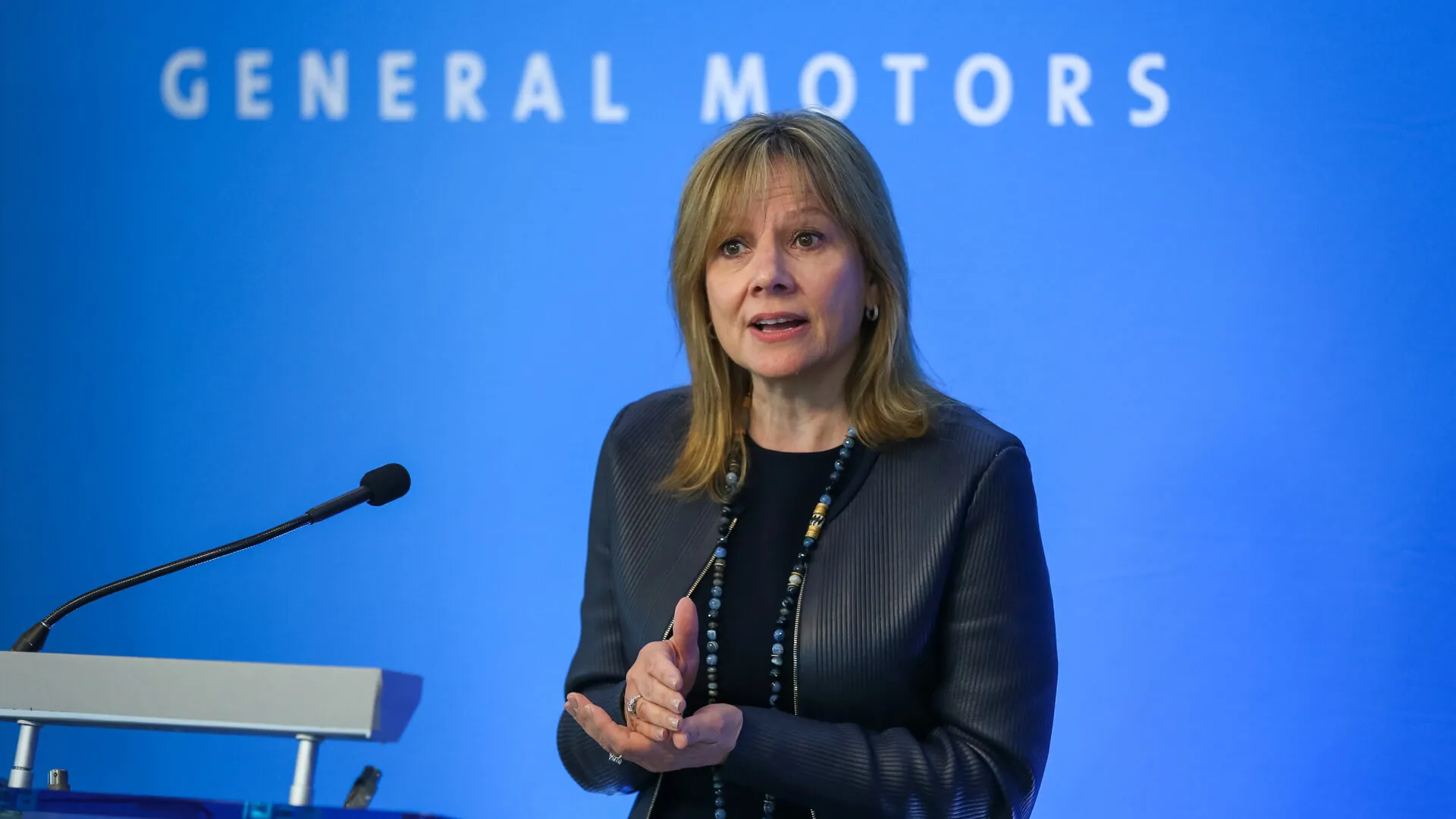 You can learn a lot from a great leader. After all, those who are crushing it in the leadership arena often have these things in common: expectations of excellence, the power to influence others in a positive manner and a distinct vision of the future. Some of the greatest leaders have plenty of career, finance and social responsibility advice that will help you effectively lead others.
Last updated: Nov. 19, 2020
Jeff Bezos
Known best for his role as Amazon's founder and CEO, Jeff Bezos has the drive to push the limits of possibility. This catapulted Amazon to become the largest and most successful internet retail company worldwide — and made Bezos the richest person in the world. His extreme drive coupled with his desire to experiment in order to build the best business possible make him a great leader. 
But Bezos isn't all about making money. He considers his work with his space company, Blue Origin, most important because space travel is his passion — and Bezos encourages others to find theirs. In April 2018, at the George W. Bush Presidential Center's Forum on Leadership, Bezos imparted this career advice: "You can have a job, or you can have a career, or you can have a calling," he said. "And if you can somehow figure out how to have a calling, you have hit the jackpot, 'cause that's the big deal."
Make Your Money Work Better for You
Indira Jaising
Indira Jaising, an attorney and founder of Lawyers Collective, has spent her working life helping victims of injustice find a voice. Her fearless crusade to fight for what she believes in makes her a great leader.
Jaising also battled injustice in her own life as a female lawyer in India's highly patriarchal legal system. She's interested in knocking down barriers that suppress women in the legal profession via affirmative action — especially for women who wish to work as judges.
Jaising presented a scenario to articulate her position on the issue: "If you have two people of equal merit, one is a man and the other a woman, the woman should be preferred. The workspace will become more democratic if you have more women judges. In the work environment, being a woman would be more acceptable and not be seen as an exception to the rule."
Larry Fink
As chairman and CEO of BlackRock, Larry Fink oversees over $6 trillion in assets. Earlier this year, Fink tasked CEOs with not only ensuring their companies perform financially but also making sure their companies contribute to society in a positive manner. In response to school shootings, BlackRock probed the gun retailers and manufacturers that it owns for answers to preventing violence, which prompted many of those in the industry to change their policies.
BlackRock also introduced new funds that enable investors to pull completely away from stocks in the firearms industry as a nod to social responsibility. Placing part of his focus on critical social purposes, rather than just making it all about profitability, makes Fink a great leader. In his annual letter, Fink told CEOs, "Society is demanding that companies, both public and private, serve a social purpose." 
Make Your Money Work Better for You
Elon Musk
Although Elon Musk might be considered an extremist by some, he is also thought of as a true visionary. After all, he's the great mind behind companies like Tesla and SpaceX. And, it's his leadership traits that put him in a different class compared to other leaders who are CEOs, such as being obsessive about performing to the best of his ability at all times and being able to prevail in his beliefs, even in the face of extreme skepticism.
Whether you're a fan or not, Musk has some good advice that you can apply to your career or finances: "I think it's very important to have a feedback loop, where you're constantly thinking about what you've done and how you could be doing it better. I think that's the single best piece of advice: Constantly think about how you could be doing things better and questioning yourself."
Mary Barra
Mary Barra defied tradition when she became the first female CEO of a major automaker, aka General Motors, but her position wasn't gained without merit. Barra worked her way up through the ranks, proving herself worthy to take the helm. Since taking on the job of CEO, Barra has kept GM on a solid track, with leadership-worthy actions such as producing the all-electric competitor Chevy Bolt, successfully weathering the storm during the company's ignition switch scandal and making significant headway in the autonomous driving industry. Unfortunately, GM hit rough roads in November 2018 when it was announced that the company would be laying off workers, but that doesn't mean the company won't bounce back under Barra's leadership.
According to Barra, gender shouldn't matter when it comes to the best person for the job. "I never want to get a job because I'm female," she said. "I want to get it because I earned it and I deserve it."
Make Your Money Work Better for You
Jeff Weiner
Jeff Weiner, CEO of LinkedIn, possesses some leadership beliefs that have served him well at the forefront of the business-based social network. One example is that Weiner firmly believes knowing the difference between a leader and manager can help leaders motivate employees to reach goals.
In a 2012 interview with The New York Times, Weiner described the difference between leading and managing: "Managers will tell people what to do, whereas leaders will inspire them to do it, and there are a few things that go into the ability to inspire." According to Weiner, those few things are "the clarity of your vision, the courage of your conviction and the ability to effectively communicate those two things." 
Tim Cook
Tim Cook, CEO of Apple, would have made his predecessor Steve Jobs proud of his great leadership skills. He has managed to keep Apple profitable without casting aside the company's quest for innovation by making savvy business moves, such as releasing the original Apple Watch in 2015 and the recent Series 4 that has the ability to track abnormal heart activity. Cook has also made socially conscious decisions for Apple, such as making its China-based operations carbon neutral via construction of huge solar projects.
In 2017, after receiving an honorary degree from the University of Glasgow, Cook impressed upon the college-age crowd that it's important to find a job that matches with your own sense of purpose. "You have to find the intersection of doing something you're passionate about and at the same time something that is in the service of other people," he said. "I would argue that if you don't find that intersection, you're not going to be very happy in life."
Make Your Money Work Better for You
Marc Benioff
As the co-CEO of Salesforce, Marc Benioff has a unique take on everything. Benioff's originality has paid off: Salesforce is widely recognized for solid corporate leadership, and with a team where 35 percent of its employees are members of minorities, according to the Financial Times as of January 2018, it sets an example in the tech world for diverse workplaces.
But being recognized for those accomplishments doesn't mean that Benioff isn't focused on growth. Benioff believes that growth has to be one of a CEO's top values; however, he doesn't believe the product should be the driving focus. In a 2018 interview with the Financial Times, Benioff said, "I mentor a lot of CEOs and entrepreneurs, and when I see that product is the No. 1 thing, the only thing that matters, that's a real red flag."
Gwynne Shotwell
Gwynne Shotwell, who is the president and chief operating officer of SpaceX — a company with the goal of sending its first mission to Mars in 2022 — is not afraid to fail. She's the person responsible for internalizing Elon Musk's often unconventional ideas and making them a reality within Musk's daunting timeline expectations. Shotwell is committed to bringing Musk's desires to fruition, as evidenced by the successful launch of the company's reusable, high-powered Falcon Heavy rocket in February 2018 and the presence of several other projects in the pipeline, like making high-bandwidth internet via satellites a reality. 
In an interview with storytelling platform Makers, Shotwell said, "You don't learn anything from success, but you learn a lot from your failures." 
Make Your Money Work Better for You
Mark Zuckerberg
Becoming a billionaire and one of the world's richest people at 23 was certainly an impressive financial accomplishment for co-founder and CEO of Facebook Mark Zuckerberg. But that's not what really stands out about him as a leader. Instead, it was Zuckerberg's willingness in 2017 to take complete responsibility for the flawed — and deeply criticized — way in which the social platform was regulating sensitive content that highlighted his strengths as a leader.
Obviously, Zuckerberg realizes that taking risks means taking responsibility, but he also believes that fear of failure shouldn't deter you from moving forward: "The biggest risk is not taking any risk. In a world that's changing really quickly, the only strategy that is guaranteed to fail is not taking risks," Zuckerberg said during an onstage interview designed to provide insights to entrepreneurs at Y Combinator's Startup School event in Palo Alto, Calif. 
Jamie Dimon
Jamie Dimon, CEO of JPMorgan Chase, has been a proponent of tax reform for years — and many of his ideals were realized when President Donald Trump signed them into law via a new tax bill. In January 2018, JPMorgan Chase responded by pledging $20 billion over the next five years to improve pay and slash health insurance deductibles for its employees, while committing to hiring thousands of new staff members.
What makes Dimon a great leader is that he is a big believer in persistence, which has much to do with his past successes: "People always say to me, 'What if it doesn't work?' If it doesn't work, we redouble our effort. We're not going to cry like a bunch of babies. We're going to redouble our effort," said Dimon in a 2017 interview with Business Insider.
More From GOBankingRates