Alphabet Fourth-Quarter Earnings Beat Estimates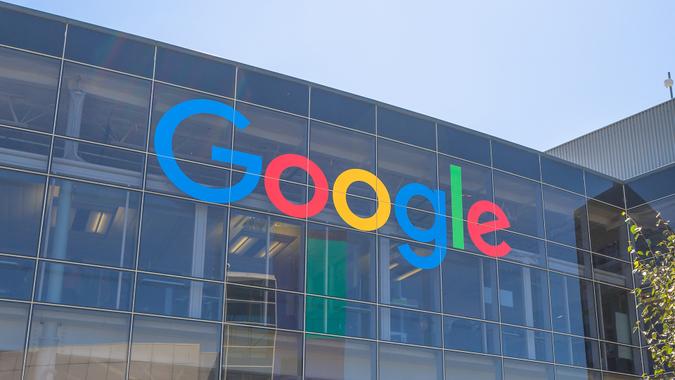 Benny Marty / Shutterstock.com
Google parent company Alphabet reported its fourth-quarter 2020 and full-year earnings yesterday, beating earnings-per-share and revenue estimates.
See: Google Acquires Fitbit, But Is the Deal in Step With Antitrust Laws?
Find: Why FAANG Stocks Are Thriving Right Now
EPS stood at $22.30, compared to consensus EPS estimate of $15.98, and revenue stood at $56.9 billion, compared to the consensus revenue estimate of $52.86 billion, according to Seeking Alpha. Revenue increased 23% compared to the same quarter of the previous year, while EPS were at $15.35 for the same quarter last year.
Alphabet previously announced that beginning with its fourth quarter 2020 results, it would break out Google Cloud as a separate reporting segment and will now have three reporting segments: Google Services, Google Cloud and Other Bets. "With this segmentation, you will additionally see information about the scale of our investments, which should help you gauge the progress we are making on the multi-year path ahead to create sustainable value," Sundar Pichai, CEO Alphabet and Google, said in an investor call at the time.
Make Your Money Work Better for You
Ruth Porat, chief financial officer of Google and Alphabet, said in the statement that the strong fourth quarter performance, with revenues of $56.9 billion, "was driven by Search and YouTube, as consumer and business activity recovered from earlier in the year. Google Cloud revenues were $13.1 billion for 2020, with significant ongoing momentum, and we remain focused on delivering value across the growth opportunities we see."
See: What Does Google's Move Into Venmo and Bank Territory Mean for You?
Find: The Top 10 Stocks for 2021
Google Cloud includes Google's infrastructure and data analytics platforms, collaboration tools and other services for enterprise customers. This segment generates revenues primarily from fees received for Google Cloud Platform services and Google Workspace.
Google Services, which includes products and services such as ads, Android, Chrome, hardware, Google Maps, Google Play, Search and YouTube, reported revenue of $168.6 billion for the year. Google Services generates revenues primarily from advertising, sales of apps, in-app purchases, digital content products and hardware, as well as fees received for subscription-based products such as YouTube Premium and YouTube TV, according to the statement.
Make Your Money Work Better for You
Other Bets, which is a combination of "multiple operating segments that are not individually material," according to the earnings statement, reported revenue of $657 million, a slight drop compared to the $659 million reported for 2019. Revenues from the Other Bets are derived primarily through the sale of internet services as well as licensing and research and development, according to the statement.
See: Google's Top Trending Money Terms of 2020
Find: Stocks To Keep in Your Portfolio for the Next 30 Years
"Our strong results this quarter reflect the helpfulness of our products and services to people and businesses, as well as the accelerating transition to online services and the cloud," Pichai said in the statement. "Google succeeds when we help our customers and partners succeed, and we see significant opportunities to forge meaningful partnerships as businesses increasingly look to a digital future."
Josh Perkins, field chief technology officer at AHEAD, a company that builds platforms for digital business, said that he was expecting Google's Cloud business to positively contribute to Alphabet's overall revenue growth for the quarter. "I see Google investing heavily to staff up its field sales organization to help sustain and expand upon that revenue contribution," Perkins said in a statement released to GOBankingRates. "A larger selling team, increasing market relevance for its core offerings, and a desire by customers to use multi-cloud mechanisms to gain access to diverse solutions optimized per cloud provider will continue to drive increased revenue from their Cloud team. As the total revenue number grows though, their growth rate may slow, or more accurately normalize based on the rate of growth for broader cloud consumption across all three primary providers," he added.
Make Your Money Work Better for You
More From GOBankingRates: