Want Your Business To Boom? 6 Lessons To Learn From Amazon, Costco and Dollar Tree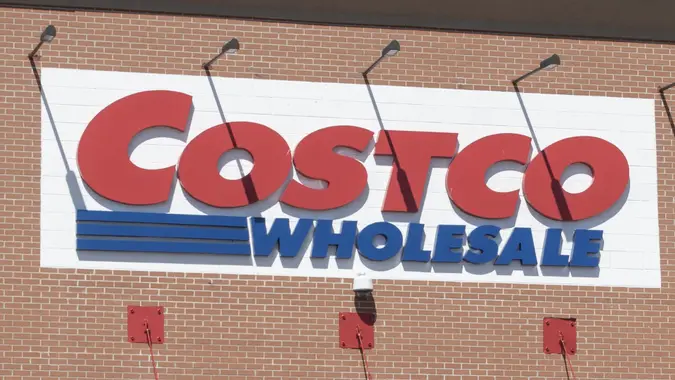 jetcityimage / iStock.com
There are tons of small businesses in the U.S. — some 33.2 million, according to the Small Business Administration (SBA), which defines a small business as a firm with fewer than 500 employees. Additionally, according to the SBA, small businesses make up 99.9% of all U.S. businesses, which just goes to show you how remarkably rare mega businesses with north of 500 employees are. 
While small businesses have a tremendous amount to learn from one another, there is also quite a lot they can learn from towering corporations such as Amazon, Costco and Dollar Tree. What lessons might a small business owner or team take away from these giants? Let's explore. 
Also, check out our Small Business Spotlight for 2023.
Build a Strong Management Team  
You may never get to the point of an IPO with your small business (which means taking it to Wall Street and landing it on the stock exchange), but that doesn't mean you should limit your thinking around investibility. 
"Sometimes there's an X factor, but strong businesses begin with a strong management team," said Asher Rogovy, chief investment officer at Magnifina, LLC. "For example, Costco's founder, Jim Sinegal, is famous for defending the hot dogs as a loss leader. Shorter-sighted managers would try to milk the food court for a profit, but Sinegal understands that brand value is one of the few ways to stand out in retail.
Make Your Money Work Better for You
"With good management and a popular brand, the next milestone is achieving economies of scale. With traditional businesses, we look for good qualitative factors before expecting to see results in the numbers."
I Worked at Dollar Tree: Here Are 5 Insider Secrets You Should Know
Put the Customer First
From Amazon in particular, small businesses can learn from the powers of putting the customer first and being bold with experimentation around how to meet consumer needs. 
"Amazon's success is largely due to its relentless focus on customer satisfaction and its willingness to experiment with new business models," said James Allen, CPA, CFEI, and founder of Billpin.com. "Small businesses can emulate this by always putting the customer first and not being afraid to try new things. For instance, Amazon's advertising strategy is a testament to how a diversified approach can drive measurable results.
"Small businesses can take a leaf from Amazon's book by exploring different ad types and not being afraid to invest in advertising, even on a smaller scale."
Focus on Simplicity and Value 
Allen points out that Costco's success is built on the principle of simplicity and value. 
"They offer a limited number of products at great prices, creating a no-frills shopping experience that customers appreciate," Allen said. "Small businesses can apply this principle by focusing on doing a few things exceptionally well rather than trying to do everything. This could mean offering a limited but high-quality range of products or services, or focusing on a specific niche market."
Commit to a Single Price Point and/or Price Transparency 
It may seem totally untenable to stick to a single price point across all products, right? But that's what Dollar Tree has done. 
Make Your Money Work Better for You
"As for Dollar Tree, their success lies in their commitment to maintaining a single price point," Allen said. "This clear and straightforward pricing strategy can be a powerful tool for small businesses, as it offers customers clarity and simplicity. While it may not be feasible for small businesses to price all their products or services at the same point, they can still strive for transparency and simplicity in their pricing structures."
Simplify User Experience
Especially critical if you're running an online business is the concept of keeping the user experience as simple and straightforward as possible. This is what consumers want, and that's partly what inspires Alec Rose, the owner of the small business Golfible.com. 
"Amazon's customer-centric approach and seamless interface has inspired our website's easy-to-navigate design," Rose said. "It's paramount that our visitors can quickly find the information they need, whether that's diving into data-rich golf graphics or searching for a new golf club."
Make Room for Unbiased Reviews
Another fundamental principle that Golfible has embraced from these mammoth companies (especially Costco) is the importance of communicating trustworthiness. This is accomplished by inviting users to leave reviews — the good, the bad and the ugly. 
"Costco's model of showcasing truthful product reviews to help customers make informed decisions has been instrumental in shaping our own product review process," Rose said. "We make it a point to offer clear, unbiased and comprehensive golf product reviews. Our rating system allows users to understand the strengths and weaknesses of a product, mirroring the transparency that's earned Costco its loyal customer base."
Make Your Money Work Better for You
At the end of the day small businesses should be inspired by mega companies like Amazon, Dollar Tree and Costco — even if they can feel intimidatingly humongous. 
"Small businesses can model their success on these businesses by focusing on customer satisfaction, innovation, simplicity, value and clear pricing," Allen said. "But remember, it's not about copying what these businesses do, but rather about adapting their strategies to fit your unique business context."
More From GOBankingRates