Washington State Turns to Starbucks for Vaccine Distribution; Goal is 45,000 Doses Per Day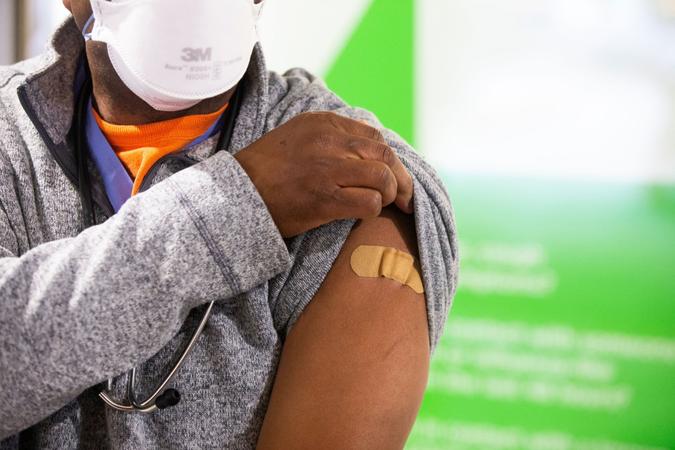 MICHAEL REYNOLDS/EPA-EFE/Shutterstock / MICHAEL REYNOLDS/EPA-EFE/Shutterstock
The coronavirus vaccine roll-out has hit all sorts of snags, ranging from malicious destruction of doses to a shortage of suitable syringes. The decentralized distribution process has made the logistics especially challenging.
See: When Can You Get the COVID Vaccine? Here's What We Know So Far
Find: 5 Anti-Vaxx Groups Got $850K in PPP Funds; Now Actively Discrediting COVID Vaccines
So what better company to take on the work of administering vaccines than Starbucks (NASDAQ: SBUX), with its global retail footprint, global supply chain and devoted customer base?
Yesterday, Jay Inslee, the governor of Washington, announced that the state will be working with Starbucks to manage the distribution of vaccines, with a target of 45,000 to be administered each day. The Starbucks team has 11 employees with logistics and operations experience who have been assigned to work on vaccine distribution full time.
People won't be getting vaccines with their vente lattes. Instead, the plan is for the Starbucks team to determine the locations, staffing needs and sign-up process to get the most shots distributed in the least amount of time. The scope includes the 29 tribal nations located within the state.
Make Your Money Work Better for You
See: Can Employers Require You to Get the Vaccine… Or Else?
Find: Slow Vaccine Roll-Out Leaves Door Open to Scammers
The project has other partners. Microsoft (NASDAQ: MSFT) will set up a site in the Seattle area to administer 5,000 shots a day, and 2,000 pharmacies in the state will set up in-person or drive-by vaccination programs.
The lack of federal government coordination means that states have been forced to be creative in vaccine distribution. Some people in the targeted populations don't want the vaccine, and some people outside of the targeted lists would love to have it. The hope is that the global multinational corporations can do what the U.S. government could not.
More From GOBankingRates: