Airline Warns of Slow Recovery for Air Travel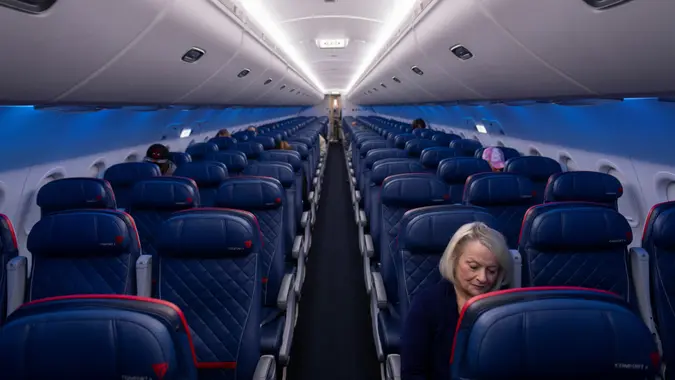 Joel Carillet / Getty Images
The air travel industry isn't making a full comeback anytime soon, if Delta Air Lines is any indication. The company posted a $5.4 billion net loss for the third quarter, as the coronavirus pandemic continues to rage on, crushing what would typically be a period of peak summer travel. Delta CEO Ed Bastian said the company does not expect to plug a daily cash bleed until spring 2021, but even then there's little hope for a full recovery. Business travel will not rebound from COVID-19 for another 12 to 24 months, though not 100%, Reuters reported.
In the meantime, the company is bleeding cash, burning $18 million per day in September — an improvement from June's $27 million-a-day hemorrhage, but still a problem that Bastian doesn't anticipate will resolve until spring 2021. Bastian also expects a cash burn between $10 million and $12 million a day in the fourth quarter of 2020. Delta has been working to cut costs by retiring planes and reducing workforce; 18,000 employees are taking buyouts and early retirement packages. The company also announced in August that it would furlough 1,941 pilots this fall.
Make Your Money Work for You
Of the fiscal aid Delta received from Congress in March — part of a $25 billion bailout for the airline industry — the company has $1.3 billion left. "We've stretched those dollars out," Bastian said. Lawmakers might approve another $25 billion aid program for U.S. airlines, as urged by President Donald Trump.
More From GOBankingRates
Make Your Money Work for You