25 Companies Laying Off the Most People Thanks to Coronavirus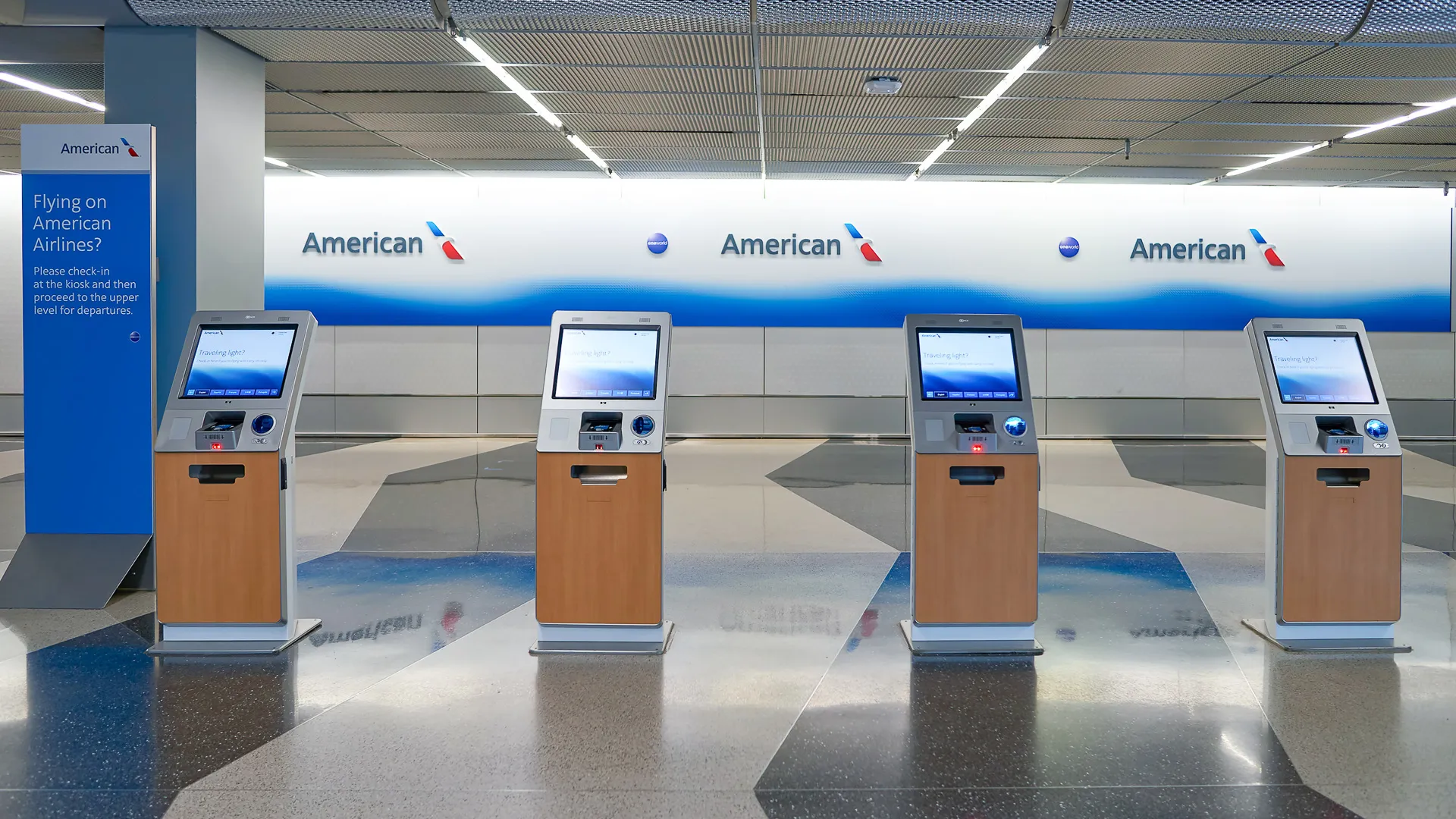 Airbnb
Airbnb announced in May that it would lay off nearly 1,900 employees around the world — roughly 25% of its workforce — as its business continued to suffer from a decline in travel caused by the coronavirus pandemic.
Allstate
In September, Allstate, one of America's largest home and automobile insurance companies, announced that it would lay off 8% of its employees. The cuts affected employees who worked in claims, support, and sales positions.
American Airlines
Number of layoffs: 40,000
In August, the world's largest airline said it needed to reduce its workforce by "at least" 40,000 employees, according to CNN. In all, 12,000 employees agreed to leave the company voluntarily via buyout and early retirement packages, and 11,000 people agreed to be furloughed starting in October. But even with those sacrifices, leadership said further cuts would need to be made.
Make Your Money Work Better for You
AT&T
In the third quarter of 2020, the telecommunications and media giant reduced the workforce by 8,720 people, according to its quarterly earnings statement. That accounts for about 3.6% of the company's workforce.
Boeing
Number of layoffs: About 30,000
Boeing Co. announced in July that 19,000 employees would be laid off, and in August, the company said that it planned to cut even more jobs in response to a pandemic-driven drop in jetliner demand. By the end of October, the number had grown to about 30,000.The drop is expected to continue for at least three years, The Wall Street Journal reported. Boeing offered an unspecified number of buyouts to employees, and attrition and retirements could save some workers from layoffs.
Chevron
Number of layoffs: 4,500-6,750
Chevron announced in May that it would cut 10% to 15% of its worldwide workforce — which includes 45,000 employees — to "match projected activity levels," spokeswoman Veronica Flores-Paniagua told Reuters. The cuts were a result of plummeting oil prices and lower demand for oil and gas due to the pandemic.
Cineworld
Number of Layoffs: 45,000
In October, Cineworld, the second-largest movie theater chain in the world, closed every one of its locations across the globe, leaving 45,000 employees out of a job. According to the company's leadership, the closure is temporary, but the theaters remained closed as of early March.
Citigroup
Citigroup announced in September that it would resume job cuts after putting layoffs on pause during the height of the pandemic, Bloomberg reported. The cuts will affect less than 1% of the bank's global workforce.
Make Your Money Work Better for You
Disney
Number of layoffs: 32,000
In September, Disney said it would lay off 28,000 employees across its parks and resorts due to lost profits amid the COVID-19 shutdowns and subsequent limited reopening. In November, the company increased the number to 32,000.
Officials in California said Disneyland and other theme parks may reopen on April 1 with vastly reduced capacity. Disney World reopened in July with some limitations.
Exxon Mobil
Number of layoffs: 14,000
The oil and gas giant has said it expects to cut approximately 15% of its workforce worldwide through 2022, Business Insider reported. That includes cutting 1,900 jobs in the United States over the next year.
At least 700 of the jobs will come from Houston.
Ford
As Ford worked to bounce back from coronavirus-related factory closures earlier in the year, the carmaker offered buyouts to certain salaried employees who were eligible for retirement as of Dec. 31.
Ford, which had about 30,000 salaried U.S. workers, hoped to trim about 1,400 of them through the buyouts. This winter, Ford temporarily laid off or reduced the hours of an unspecified number of workers at plants in four states because of a global supply chain problem.
Hertz
Number of layoffs: 10,000
In April, Hertz laid off 10,000 employees across its North America operations to cut costs as it continued to suffer from the economic fallout of the coronavirus pandemic, Reuters reported. Hertz had about 38,000 employees as of the end of 2019, including 29,000 in the U.S.
The company filed for Chapter 11 bankruptcy in May, and in October, announced it had received $1.65 billion in new financing to help position the rental car company for the future.
Make Your Money Work Better for You
Hilton Hotels
Hilton Hotels announced in June that it would be laying off 2,100 employees — roughly 22% of its corporate workforce — as the coronavirus pandemic continued to take a toll on the demand for leisure and business travel, The Wall Street Journal reported.
"Never in Hilton's 101-year history has our industry faced a global crisis that brings travel to a virtual standstill," CEO Christopher Nassetta said in a press release.
Macy's
Number of layoffs: Over 3,900
As part of a June restructuring effort, Macy's eliminated approximately 3,900 corporate and management jobs, CNBC reported. It also cut jobs elsewhere, including at stores, throughout its supply chain and in its customer support network.
MGM Resorts
Number of layoffs: 18,000
In late August, MGM Hotels laid off 18,000 employees who were previously furloughed, CNBC reported. At the time of the layoffs, MGM's Empire City in Yonkers, New York, and Park MGM in Las Vegas were closed. They have since reopened, with some laid-off employees expected to be recalled.
NBCUniversal
Number of layoffs: Less than 3,500
NBCUniversal began making staff cuts across its entertainment portfolio — including its sports and cable channels, broadcast networks, movie studio and theme parks — in August, and they have continued into 2021.
The layoffs were not unexpected. Revenue at NBCUniversal declined 25% in the second quarter of the year as a result of theme park closures, the postponement of movie releases and a loss of advertising dollars at its TV properties. A source told The Wall Street Journal that fewer than 10% of the company's 35,000 full-time employees would be affected by the cuts.[x]
Raytheon Technologies
Number of layoffs: 21,000
The aerospace supplier announced that it would cut 15,000 jobs in 2020 because of the downturn in the aviation industry amid the pandemic. The Hartford Courant reported in January that the total reached 16,500 employees, plus 4,500 contractors.
Make Your Money Work Better for You
Schlumberger
Number of layoffs: 21,000
Chevron and Exxon Mobil weren't the only oil companies to make major cuts amid the pandemic. Schlumberger, the world's largest oil-field services company, cut about 21,000 jobs as oil producers decreased spending in response to a historic drop in prices, The Wall Street Journal reported. The job cuts represented roughly one-fifth of the company's workforce.
Sephora
Number of layoffs: More than 3,000
After temporarily closing all of its U.S. stores in March, Sephora laid off more than 3,000 employees across the country in April. Layoffs affected those who had been with the company for a short tenure and worked limited hours, Business Insider reported.
In a restructuring announced in July, Sephora laid off an additional 117 workers, but then added 132 positions.
Southwest Airlines
Number of layoffs: About 17,000
Southwest Airlines encouraged employees to accept voluntary departure deals in the hopes of avoiding involuntary furloughs when government bailout funds ran out in the fall, Reuters reported.
While the reductions in force weren't technically layoffs, the airline said it would accept applications from 4,400 employees for early retirement and evaluate nearly 12,500 requests for extended time off packages. In all, 28% of its workforce requested voluntary departure deals.
Uber
Number of layoffs: About 6,900
Uber had two major rounds of layoffs due to a decline in ride-hailing use. Just weeks after announcing that the company had cut 3,700 jobs — 14% of its workforce — CEO Dara Khosrowshahi announced in mid-May that he would be cutting an additional 3,000 jobs and closing 45 offices.
In January, Uber laid off about 185 people from its Postmates division, which it acquired last year. That represented about 15 percent of Postmates' workforce.
Make Your Money Work Better for You
United Airlines
Number of layoffs: 13,000
In July, United Airlines notified 3,400 management and administrative employees that their jobs were being eliminated, effective Oct. 1, the Chicago Tribune reported. The cut represented 30% of its management and administrative employees.
"We have to acknowledge that there will be serious consequences to our company if we don't continue to take strong and decisive action, which includes making decisions that none of us ever wanted or expected to make," Kate Gebo, the airline's executive vice president of human resources and labor relations, said in a memo to employees.
That number ballooned to 13,000 when federal payroll aid ran out in October. Scott Kirby, the airline's CEO said the decision to cut so many jobs was a "very sad day for all of us here at United."
Virgin Atlantic
Virgin Atlantic also has felt the financial fallout of the coronavirus pandemic. The U.K.-based airline announced in the spring that it would cut 3,150 jobs, then added 1,150 positions in September, Reuters reported.
Walgreens
In July, Walgreens announced plans to cut about 4,000 jobs in the U.K. following a sharp drop in its business there, Bloomberg reported. The company said it expected full-year adjusted earnings between $4.65 to $4.75 a share, below the $5.43 a share analysts were expecting.
WarnerMedia
Number of layoffs: 1,850-2,350
As part of a "streamlining effort," WarnerMedia cut 600 staffers, including a number of senior-level employees, Deadline reported in August. Among the senior-level employees who were cut were Jeffrey R. Schlesinger, president of Warner Bros Worldwide Television Distribution; Ron Sanders, president of Worldwide Theatrical Distribution & Home Entertainment; and Warner Bros Entertainment CFO Kim Williams.
Then, in November, WarnerMedia laid off additional employees, saying the number would be between 5% and 7% of its 25,000 employees.
More From GOBankingRates
Jami Farkas contributed to the reporting for this article.