Temporary Unemployment Now Permanent for Nearly 4 Million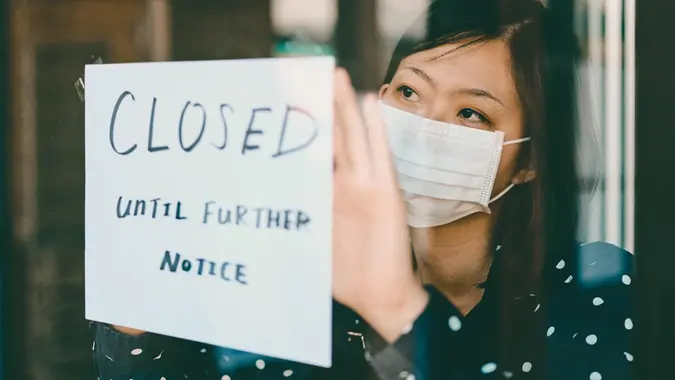 RichLegg / Getty Images
When the initial wave of job losses hit the U.S. due to the coronavirus pandemic and related shutdowns, many of these losses were considered temporary — there was a belief that employment numbers would rebound as businesses started to reopen. However, the latest employment data seems to indicate that these "temporary" job losses have turned permanent for millions of Americans, CNBC reported.
Currently, nearly 13 million Americans are unemployed — up roughly 7 million from pre-pandemic levels. Although many Americans have returned to work — the unemployment rate is about half of what it was in April — "permanent" job loss is increasing. At the height of unemployment in April, more than 18 million people were on temporary layoff and were expected to be called back to work. That number is now just 4.6 million, or about 37% of the unemployed. And as of September, the number of permanent job losses was 3.8 million. Taken together, the numbers seem to indicate that some layoffs once thought temporary have now become permanent.
As of September, Bureau of Labor Statistics data indicated that about 2.4 million Americans were unemployed for 27 weeks or more — up 781,000 from the month prior. These long-term layoffs can have devastating effects.
"The longer you are out [of a job], the more damage it can do," Heidi Shierholz, director of policy at the Economic Policy Institute, told CNBC.
The longer you are out of work, the harder it is to maintain professional connections. Plus, employers tend to look unfavorably on long stretches of unemployment. In addition, skills can erode over that time. These factors combined make it hard to get back into the workforce.
Long-term unemployment can also cause major damage to financial security — and those who are facing long-term unemployment are often already financially disadvantaged. According to CNBC, "low-wage, minority and less-educated workers have been much more likely to lose their jobs in the coronavirus recession given its outsized impact on the hospitality and service sectors."
Make Your Money Work for You
"They don't have savings. They don't have reserves," Behnaz Mansouri, a senior attorney with the Unemployment Law Project, told CNBC.
The lack of a financial safety net could be especially crushing now as federal unemployment benefits have ended in most states and a second stimulus relief bill remains in limbo.
More From GOBankingRates