As Used Car Prices Drop at Higher Rates, These Vehicle Types Have Retained Their Value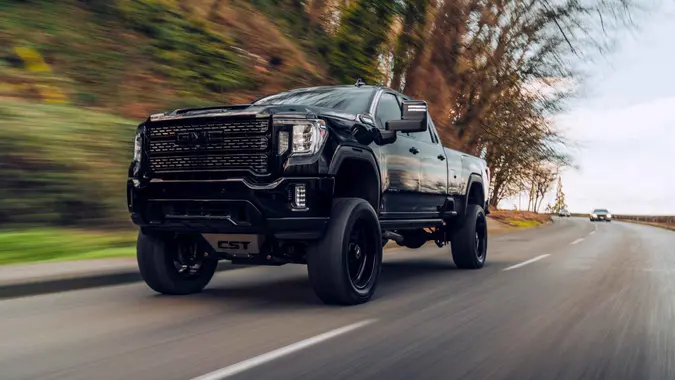 Brandon Woyshnis / Getty Images
If you're in the market for a used vehicle right now, there's some good news. Using data from the Mannheim Used Vehicle Value Index, Cox Automotive recently reported that the seasonally unadjusted price for used vehicles was down 4.8% since September 2022.
Seasonally adjusted prices also dropped, year-over-year, in all categories except pickup trucks, according to the report. Vans dropped 0.6%, SUVs fell 3.2%, luxury cars dropped 6.7% and midsize cars fell 5.1%. Compact cars saw the greatest price decrease of 9.4%.
While this is good news for buyers, it's not as good for those looking to sell their cars and purchase a new vehicle. However, some vehicles have retained their value better than others.
Used trucks, in particular, saw price increases of an average of 0.7% in September. Jonathan Smoke, chief economist at Cox Automotive, told MSN.com he expects the rest of the year to remain "stable" when it comes to used car prices.
If you're looking to sell your used car right now, how can you get the most for your used vehicle? The experts at Experian credit bureau had some tips.
Know the Car's Value
Use Kelley Blue Book or another guide to find your current vehicle's value. Be realistic about the condition, which includes not just firm factors like the mileage, but also how well you've taken care of the car — and how clean it looks.
Make Your Money Work for You
If you have vehicle service records, these can be handy to show prospective buyers that you have maintained the vehicle as you should.
Sell Privately
You will almost always get more money for your car by selling it privately rather than trading it in to the dealer, according to the Experian blog.
Make It Shine
When you're selling privately, appearances mean a lot. Unlike trading your vehicle to a dealer, when you sell privately you want to help the buyer fall in love with your car so they will be willing to pay your asking price.
Spend some time or money to get the car detailed and add a "new car smell" air freshener for that psychological boost. Shampoo floor mats and polish any leather upholstery for a fresh, clean, inviting look.
Take the Pressure Off
While you might be anxious to take advantage of dealer incentives on a new vehicle right now, don't rush into the purchase. Instead, take the time to get the best price for your used car, first.
If you're looking to get into a new vehicle that will retain its value, consider a truck. If marketplace trends continue, these vehicles will hold their value better than other vehicle types for the next five years and beyond.
More From GOBankingRates
Make Your Money Work for You