See Biden and Trump's Plans for the Shocking Costs of Climate Change
The two candidates address the problem differently.
©Noah Berger/AP/REX/Shutterstock
The topic of climate change has become a political football, with both Republicans and Democrats arguing that they have the better solution to the problem. Regardless of who ends up in charge after the November election, the financial cost of climate change will likely be large, in terms of both direct investment and property damage.
President Donald Trump and his political rival, former Vice President Joe Biden, have vastly different approaches to the problem of climate change. Whereas candidate Biden feels that direct investment in clean energy is the best way to tackle the problem, Trump prefers growing the economy via investments in oil and gas exploration.
Read on to see the differences between the two candidates when it comes to their climate change platforms, along with a look at how climate change affects natural disasters like hurricanes and fires. This could be an important issue for many voters because it's a costly one.
Last updated: Oct. 22, 2020
1/7
Crush Rush / Shutterstock.com
Biden Plan: Spend and Grow
Democratic presidential nominee Joe Biden is taking an aggressive approach to tackle climate change. Under the terms of Biden's plan, the U.S. will spend about $1.7 trillion over the next 10 years, with private, state and local investments pushing the total sum closer to $5 trillion. According to the Biden campaign, the broad goals of the plan will be to promote a clean energy revolution and environmental justice.
Funding for the Biden investment to reverse climate change will come primarily from a rollback of the Trump administration's tax cut for corporations. Biden also intends to end subsidies for fossil fuels and eliminate tax loopholes and incentives that drive corporate money offshore.
2/7
nrqemi / Getty Images
Biden Plan: Particulars
Sweeping campaign promises are great, but what are the particulars of Biden's plan to address climate change? The broad goal of the Biden plan is to achieve a 100% clean energy economy and net-zero emissions no later than 2050. Here are some details of Biden's ambitions to achieve those goals:
Ridding the power sector of carbon pollution by 2035
Investing in green areas, including transportation, infrastructure, nature conservation areas and others
Boosting electric vehicles and and creating 1 million new jobs in the auto industry
Building 1.5 million sustainable homes
Directing 40% of invested funds toward minority and lower-income areas
Rejoining the Paris Climate accords
On day one, the Biden campaign promises that the nominee, if elected, will immediately begin progress in these areas, among others:
Requiring aggressive methane pollution limits for oil and gas operations
Ensuring the efficiency and climate-readiness of all U.S. government facilities
Permanently protecting the Arctic National Wildlife Refuge
Implementing new appliance and building efficiency standards
Preserving and implementing the existing Clean Air Act
Doubling down on the development of advanced biofuels
The campaign anticipates that these investments will also result in the creation of millions of high-paying jobs.
3/7
Alex Brandon/AP/REX/ / Shutterstock.com
Trump Plan: Growth Through Reduced Restrictions
President Trump's approach to climate change is drastically different than his opponent's. Trump's future plans for the climate crisis are not as clearly defined as Biden's, but he does have a public record of his environmental positions based on his nearly four years of public service as the president.
Over that time, Trump has supported legislation designed to remove garbage from the oceans, has put $38 billion toward clean infrastructure and has allocated additional funding for public lands and national parks.
The Trump administration also pulled the U.S. out of the Paris Agreement on climate change and has disagreed with much of the scientific community on climate change, to the point of removing many mentions of climate change from government websites.
Other Issues: How Trump and Biden Would Handle the COVID-19 Social Security Crisis
Trump Plan: Particulars
The Trump administration hasn't outlined specifics for dealing with climate change going forward. Presumably, the Trump plan is to continue the actual or attempted actions already taken during his presidency, including the following:
Slashing EPA funding by nearly one-third
Rescinding nearly 80 separate regulations, including the Obama-era Clean Power Plan
Opening nearly all U.S. waters and protected lands to oil and gas drilling
Pressing for new oil pipelines, reversing Obama's decision to deny permits for the Keystone XL and Dakota Access pipelines
Reducing auto efficiency improvement targets from 5% to 1% yearly
Withdrawing waivers allowing California and other states to implement stricter standards
Essentially, the Trump plan pushes for fossil fuel development and fewer regulatory restrictions and protections. The Trump administration emphasizes growth in the economy as a way to raise revenue to combat climate change, rather than implementing direct environmental spending targets.
5/7
EOSdude / Getty Images/iStockphoto
Climate Change and Hurricanes
Regardless of the causes of climate change, Earth's rising temperature has been fueling the growth in super-destructive hurricanes, and the trend only seems to be increasing. A 2013 study revealed that hurricanes on both a regional and global basis are increasing in strength, with a rising proportion of category 4 and category 5 storms and a decrease in the number of category 1 and category 2 storms.
Although the science behind forecasting hurricanes is difficult, the fact remains that a number of variables are lining up that could result in more destructive hurricanes going forward. Oceans are warming and sea levels are rising, and with the growing population density along coastal areas, more intense hurricanes could lead to a severe cost in both property damage and lives.
6/7
Jorge Villalba / Getty Images/iStockphoto
Climate Change and Fires
High temperatures and shifting weather patterns contribute to drought, which in turn raises fire risk. Particularly in the American West, science has shown that climate change has increased temperatures and changed rain and snow patterns, setting the stage for more frequent fires of higher intensity.
The Creek Fire, currently still burning in central California, is the single largest fire in California history, burning hundreds of thousands of acres. The preponderance of dead, dry trees thanks to drought conditions helped the fire grow into an inferno.
Severe drought and record-breaking temperatures also fueled one of the worst wildfire seasons in Australia's history from late 2019 into early 2020.
According to NASA, climate change will continue to create more drought conditions in parts of the world, making those areas more at-risk for larger and more frequent fires.
The Path Forward
Although President Trump and candidate Biden both want to grow the American economy and solve its environmental problems, they have drastically different approaches to these dilemmas.
While Trump favors growth and innovation in the oil and gas sector, Biden envisions a clean energy future filled with high-paying, environmentally focused jobs. Depending on which candidate claims victory in November, the future of America could look very different.
More From GOBankingRates
About the Author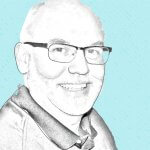 After earning a B.A. in English with a Specialization in Business from UCLA, John Csiszar worked in the financial services industry as a registered representative for 18 years. Along the way, Csiszar earned both Certified Financial Planner and Registered Investment Adviser designations, in addition to being licensed as a life agent, while working for both a major Wall Street wirehouse and for his own investment advisory firm. During his time as an advisor, Csiszar managed over $100 million in client assets while providing individualized investment plans for hundreds of clients.