Boeing To Cut Thousands More Jobs as Pandemic Hits Aircraft Demand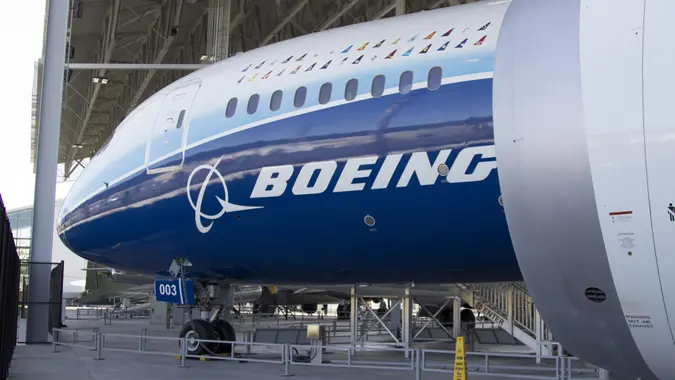 Alex JW Robinson / Shutterstock.com
The air travel industry continues to suffer the effects of the pandemic, with Boeing being the latest company to announce another round of layoffs. On Wednesday, the aircraft manufacturer said it has plans to cut 7,000 more jobs. This news comes just a few months after Boeing announced that it would be slashing 19,000 jobs in 2020.  
"As we align to market realities, our business units and functions are carefully making staffing decisions to prioritize natural attrition and stability in order to limit the impact on our people and our company," Boeing CEO Dave Calhoun said in a note sent to employees. "We anticipate a workforce of about 130,000 employees by the end of 2021. Throughout this process, we will communicate with you every step of the way."
Though the COVID-19 pandemic, which has caused a major decline in jetliner demand, plays a key role in the layoffs, it's not the only reason Boeing is in crisis mode — or even the main reason. The regulatory ban on Boeing's 737 Max, put into effect in March 2019 after two crashes killed 346 people, has actually been the bigger problem for the company. With the ban in place, Boeing is unable to deliver planes to many customers. Though American Airlines — mired in its own financial woes and layoffs —  has the 737 Max in its schedule for several flights in the near future, other customers don't expect to fly it until next year, CNBC reported.
Make Your Money Work for You
As struggles continue, see how the top airlines have fared.
More From GOBankingRates
Make Your Money Work for You