California Inflation Relief: See if You'll Get Paid in January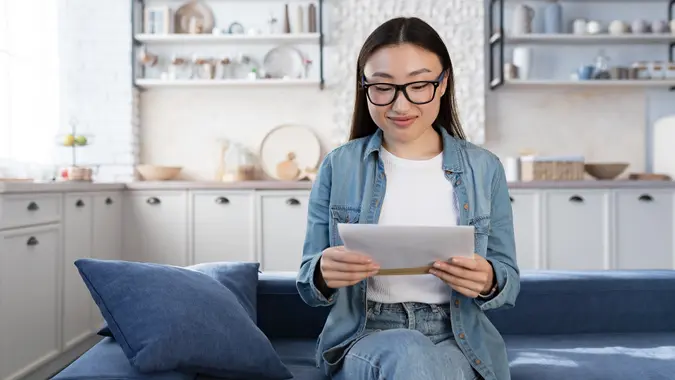 Liubomyr Vorona / iStock.com
If you live in California and qualify for inflation relief but haven't received a payment yet, it should be coming your way soon.
Back in July 2022, Governor Gavin Newsom signed a $308 billion state budget that included inflation relief payments for millions of Californians, with a focus on lower- and middle-income residents. The checks are actually tax refunds that have been drawn from the state's almost $100 million surplus the governor announced back in May 2022.
As of Dec. 23, 2022, over 29 million taxpayers and their dependents had benefited from the Middle Class Tax Refund from the state of California. However, there are still payments forthcoming for certain people this month.
Who Is Eligible To Receive an Inflation Relief Payment?
Not all Californians qualify to receive a payment. Payments are based on income, tax filing status and whether you have dependents. Here's a breakdown:
Taxpayers who are single and earn less than $75,000 per year and couples who file jointly and make less than $150,000 annually are slated to receive $350 per taxpayer. Taxpayers in these earning brackets who have at least one dependent are slated to receive an additional lump sum of $350, regardless of how many dependents they have. The most a couple with dependents who earns less than $150,000 per year could receive is $350 per taxpayer and a $350 lump sum for their dependents, which equals a maximum of $1,050.
Higher-earning singles and couples earning between $75,000 and $125,000 and $150,000 and $250,000, respectively, will receive $250 per taxpayer and a $250 lump sum for their dependents, which equals a maximum of $750.
Singles earning between $125,000 and $250,000, or couples earning between $250,000 and $500,000 annually, will receive $200 per taxpayer and a lump sum of $200 for dependents, which equals a maximum of $600.
Make Your Money Work for You
You also must meet these additional qualifications:
You filed a 2020 tax return by Oct. 15, 2021.
You have not been claimed as a dependent in the 2020 tax year.
You have been a California resident for at least six months in the 2020 tax year, and you will be a resident of the state on the date the relief payment is issued.
Who Should Expect To Receive an Inflation Relief Payment in January?
As of the new year, two groups are still waiting to receive their payment:
Middle Class Tax Refund direct deposit recipients who made changes to their banking information since filing their 2020 tax return will receive a debit card. Debit cards for this group will be mailed between December 17, 2022 and January 14, 2023, according to information posted on the state of California's MCTR website.
Although MCTR debit card payments for Californians who received GSS I and II were mailed between October 24, 2022, and December 10, 2022, if you fall in this category and have not received your payment, debit cards will be mailed by January 14, 2023, according to the state's MCTR website.
Keep in mind that even though the debit cards are set to be mailed by Jan. 14, it could still take a couple of weeks to receive them.
More From GOBankingRates