Why Paying Attention to the Economic Sentiment Index Can Help You Prepare for the Future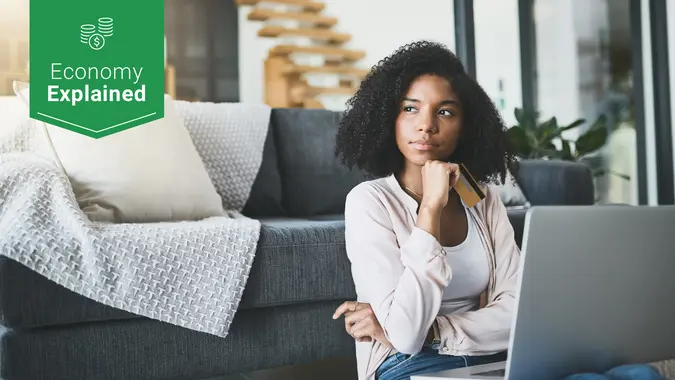 Rowan Jordan / iStock.com
Traders, economists, investors and analysts rely on sentiment indicators to guide their decisions. Unlike technical indicators, sentiment indicators shed light on human perceptions, psychology, behavior and beliefs that influence the markets and the economy. There are all kinds of sentiment indicators that provide different insights into what people are thinking and feeling about all kinds of areas of the economy. The Economic Sentiment Index (ESI), however, is not like the rest.
The Economy and Your Money: All You Need To Know
Find Out: What Is the Consumer Confidence Index and How Does It Affect Me?
The ESI: A 'Living' Index
Most of the important economic data sets are either lagging indicators or leading indicators.
Lagging economic indicators reveal trends that have already been established. The unemployment rate, for example, comes from last month's jobless numbers. 

Leading indicators attempt to predict what's likely to happen in the future. The yield curve, for example, uses Treasury bond interest rate data to serve as one of the most reliable predictors of future recessions. 
Make Your Money Work for You
The ESI is neither. The index's publishers — policy/polling/consulting/research firms Hamilton Place Strategies and CivicScience — call it a "living index." It reveals changes in public sentiment as they occur in the economic-data equivalent of real time.
Most sentiment indicators publish periodically. The Consumer Confidence Index, for example, a well-known lagging indicator, publishes on the last Tuesday of every month. The ESI, on the other hand, updates in real time — every hour of every day — as it collects data and receives responses. 
Read More: What Do the New Home Sales Reports Mean and What Is Measured?
Learn: Why Does the Consumer Price Index Matter?
The ESI Gets Small Answers From Big Questions
The ESI measures how adults in the U.S. currently feel about:
Their expectations for the overall economy as a whole

The economic conditions for making big purchases
Those are big, overarching concepts. But within those two broad categories hides all kinds of information that companies can use to determine how much inventory to purchase, that officials can consider when making policy or that banks can consider when loaning money. 
Make Your Money Work for You
Keep Reading: What To Expect From an Economic Boom
See: Understanding the Differences Between Inflation, Deflation & Stagflation
On July 21, for example, the ESI revealed that inflation concerns caused big-purchase confidence to fall to its lowest point in 2021. At the same time, confidence in the housing market dropped by 3.9 points and confidence in personal finances dropped by 2.6 points. Confidence in finding a job actually ticked up a little.
As you can see, that one ESI report revealed granular detail on how people feel about: 
The housing market and the real estate industry

Inflation and the cost of goods and services

Employment and the labor market

Household budgets and consumer spending
Check Out: What Does Cost of Living Include and How Is It Calculated?
Why Should Trained Economists Care About Regular People's Feelings?
Sentiment indicators like the ESI are important for a few reasons.
First, they can confirm or refute existing beliefs and predictions. If the ESI reveals that people are hesitant to make big purchases because they're worried about rising prices, for example, that sentiment could validate an economist's prediction that inflation would rise in the wake of a supply shortage. 
Make Your Money Work for You
Second, they can be predictive. If the ESI reveals that people are putting off buying a house because they've been priced out, it could tell developers that demand will soon drop and the housing market will probably soon cool off. 
Find Out: What Is Durable Goods Spending and What Does It Signify?
Some data in the ESI overlap with information found in the Consumer Confidence Index and other big sentiment indicators. The difference is, the ESI can achieve much finer detail and much greater precision by updating consistently in real time as new data emerge, instead of publishing once a month after the situation on the ground has already changed.
This article is part of GOBankingRates' 'Economy Explained' series to help readers navigate the complexities of our financial system.
More From GOBankingRates
Last updated: Aug. 3, 2021
Make Your Money Work for You