Home Depot Co-Founder Calls On Fed Board To Resign: 'They've Blown This From the Very Beginning'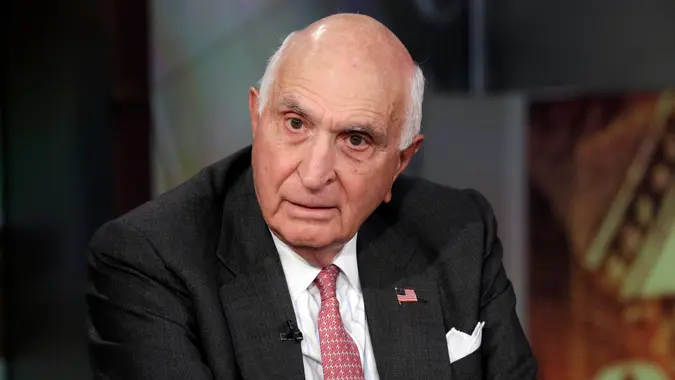 Richard Drew/AP/Shutterstock / Richard Drew/AP/Shutterstock
Hours before the Federal Reserve announced another rate hike, Home Depot co-founder Ken Langone called for the entire Federal Reserve board to resign.
"They've blown this from the very beginning,"  Langone told "Cavuto: Coast to Coast" host Neil Cavuto on March 22, Fox Business reported. "We're now dealing with the price we've got to pay for free money, and it's going to be painful and it's not going to be easy."
"I think this Federal Reserve Board should all resign right now," Langone added.
The Federal Reserve recently raised interest rates for the ninth consecutive time in an effort to fight inflation despite the collapse of two regional banks, NPR reported. After a unanimous vote, policymakers raised the benchmark interest rate by a quarter percentage point — to just under 5%.
Members of the Fed committee believe that slightly higher rates may be necessary to restore price stability and anticipate rates rising by another quarter-percentage point by the end of this year, according to new projections as reported by NPR.
Make Your Money Work for You
Langone argued that former Fed chairs were experienced, knowledgeable and acted with authority while today's monetary policymakers are "a bunch of academics, they're students." Langone called for a "more sober approach" to the nation's economic needs, as well as holding back on government spending.
Take Our Poll: How Much Salary Would Buy You Happiness?
Federal Reserve Increases Interest Rates 25 BPS: How it Affects You
While he did not offer a solution, Langone believes the economy must go through its phases of recovery, including a recession, Fox Business noted. However, Langone is still optimistic about America's economic future.
Annual inflation in February was 6% before seasonal adjustment, down from a high of 9.1% in June. Although inflation is trending downward, it's still above the Fed's target of 2%.
More From GOBankingRates
Make Your Money Work for You