How the Euro Financial Crisis Hurts Your Wallet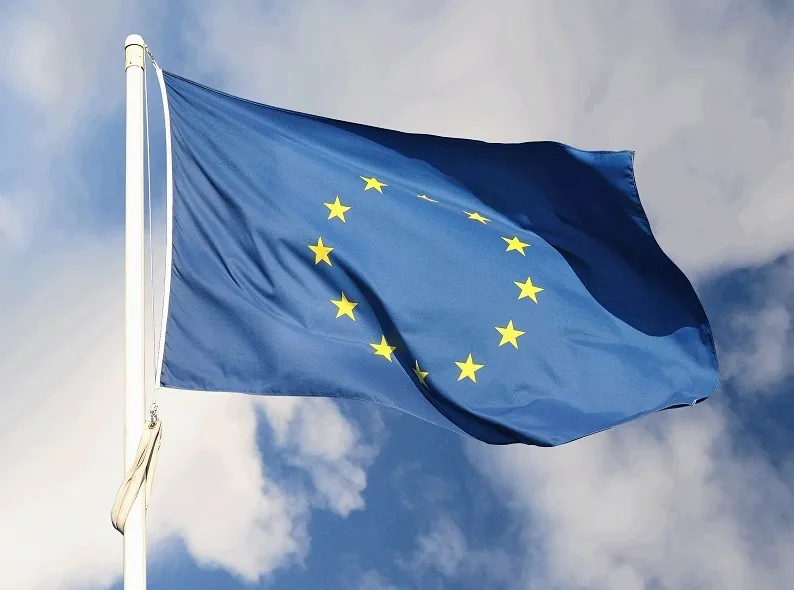 Greek banks reopened after three weeks of being shuttered while the country negotiated its third bailout from the eurozone after missing a debt payment and coming frighteningly close to ditching the euro altogether.
The country has secured enough emergency financing to cover its debt payments but needs the deal to pay the 3.4 billion euros it will owe to the European Central Bank on Aug. 20. "Greece is a country that has lived beyond its means and has piled up a substantial mountain of debt and has been unable to pay back its creditors," said Michael Sheldon, chief market strategist at RDM Financial Group in Westport, Conn.
Read: Greece Default: 10 Things You Need to Know About the Greek Debt Crisis
Those creditors — Germany, the European Central Bank and the International Monetary Fund, among others — are calling for the country to enact additional austerity measures, including some that are heavily unpopular with the Greek people. Still, the measures are expected to pass the Greek parliament, because the country has no choice if it wants to get the 86 billion euro bailout.
Make Your Money Work for You
While a deal would serve as a short-term solution to Greece's debt crisis, it also shines a harsh light on what economists see as big long-term problems with the eurozone. Unlike the American states, money from wealthier eurozone countries does not automatically subsidize the economy in poorer ones, and monetary policy set by the European Central Bank can be less favorable to countries — like Greece — that have gotten themselves into fiscal difficulties.
Greece is a relatively small country, but economists worry that its problems could spread to other highly indebted European countries like Italy and Spain. The austerity measures have proven highly unpopular, and Greece wants to restructure its debt, a move supported by the IMF and opposed by Germany.
Impact on America
The ongoing struggles in the eurozone make investing in the currency a riskier bet, which leaves investors fleeing for the safety of the U.S. dollar. Such moves have pushed the greenback to its highest level since 2003 against the euro.
American companies have already felt the impact of the weak euro as their exports have become more costly to European consumers. A weaker European economy — along with softening in China and further strengthening of the U.S. dollar — has also pushed down the price of commodities like gold and oil.
Make Your Money Work for You
Related: This Is the Most Popular Resolution for 2015
If the uncertainty remains through the fall or starts to take a toll on corporate profits, it could influence Federal Reserve Chair Janet Yellen to push off a U.S. interest rate hike yet again.
Given that Greece's woes have been causing headaches for the global financial system for several years now, most private banks have been able to shed any Greek debt that they held, which should help insulate U.S. financial institutions from major write-downs due to a potential default.
"Developments in Greece so far have not resulted in any significant contagion," according to the International Monetary Fund's July World Economic Outlook update. "Timely policy action should help to manage such risks if they were to materialize."
What This Means for Your Money
The American economy is in far better shape than it was during the last Greek debt crisis a few years ago. Despite the euro crisis, U.S. economic fundamentals — employment, investment and consumption — continue to show strength.
Still, Greece isn't the only European country in recession — Italy and Spain and a few other smaller countries are also struggling economically. Investors are less concerned about the impact of Greece exiting the European Union than they are about other countries following suit and the impact that could have on the global economy.
Make Your Money Work for You
"If there's one thing that consumers and investors hate, it's uncertainty," says Mike Brady, founder and president of Generosity Wealth Management in Boulder, Colo. "They'd rather get bad news and be certain that it's bad than be uncertain whether it's good or bad."
Their turmoil means there will likely be continued volatility in the U.S. stock market and in other major countries like China that trade with Europe. That could hit consumer confidence and ultimately impact the U.S. recovery, particularly as some investors are beginning to worry that some stocks could already be overvalued.
"[If the eurozone crisis deteriorated], you'd probably see, on a short term, Treasury yields start to move lower, so that could benefit Treasury holders," said Robert Pavlik, chief market strategist and senior portfolio manager at Boston Private Wealth. "You'd see equities experience some volatility until the markets realized that it doesn't have a huge impact."
Smart Money Moves to Make
The euro crisis is leading to some scary headlines, but it's important not to panic or make investing decisions based on emotions. Instead, take a hard look at your portfolio to see whether you need to make any changes.
Make Your Money Work for You
Read: Can a Financial Planner Help Me Manage My Debt?
If you have a long-term time horizon, this could be an opportunity to buy European stocks while they're relatively cheap. Many economists see a significant long-term upside on the continent, where it appears that a nascent recovery from recession might be starting to take hold. The eurozone's gross domestic product rose 0.4 percent in the first quarter of 2015, compared to just 0.1 percent growth in the U.S.
The ECB's recent move toward quantitative easing is already helping the continent's economy. It's pushing down yields, which, combined with a depreciating euro, lower oil prices and a loosening of credit, is creating a better environment for European corporate growth, Sheldon said.
If you have a shorter-term investment horizon, it's smart — regardless of what's happening in Europe — to keep more of your money in lower-risk investments like American bonds and utility stocks. Such investments might not have as much potential for growth, but they're also less tied to market volatility.
"If your time horizon is short, you allocation to Europe needs to be much, much smaller,"  Brady said. "The longer term you are, the higher percentage [of your portfolio you can have invested in] Europe."
One potential upside to a weak euro and strong dollar: Cheap foreign travel. If you've been meaning to book a European vacation, this might be your best chance to find a great deal.