15 Best Short-Term Stock Investments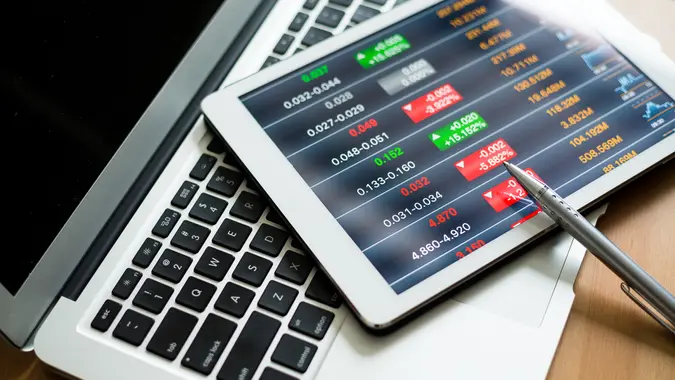 leungchopan / Shutterstock.com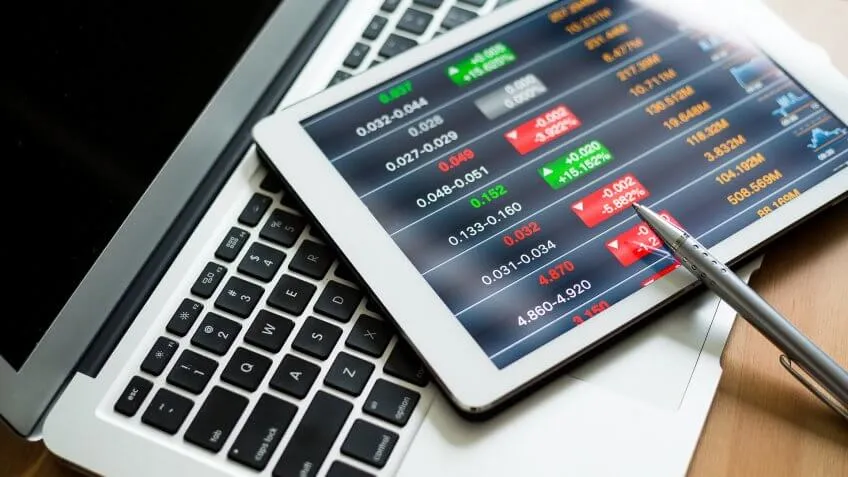 leungchopan / Shutterstock.com
As any stock trader can tell you, the market can be volatile. That's why investment professionals typically recommend investors take a long-term approach to investing to reduce the risk of losing principal. If you invest at the wrong time, you could lose a significant amount of your money overnight, so keep in mind that stocks are not always the best short-term investments.
That said, stock prices work both ways. A prudent — or lucky — investor could make a great deal of money just as rapidly as he could lose it. If you have a tolerance for risk and are willing to do the research, short-term trading might be a solution for at least part of your portfolio.
If you decide to go this route, don't hesitate to contact a financial professional if you need assistance. Most important, if you're looking for stocks to buy now, do your homework to find good ones in which to invest. You can begin here with this list of 15 stocks to buy that might be the best short-term investments for your portfolio.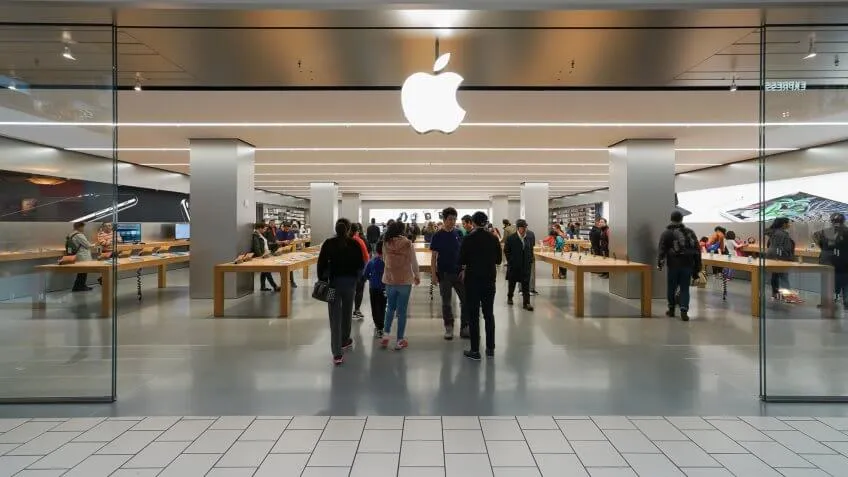 Tooykrub / Shutterstock.com
1. Apple: AAPL
Apple is one of the best-known companies in America, thanks in no small part to the iPhone. It's also the largest U.S. company in terms of market capitalization — the value of a company that's traded on the stock market — a number you can calculate by multiplying a company's stock price by the number of its outstanding shares. In the case of Apple, this number topped $618 billion as of late December 2016, coming in ahead of competitors Alphabet at $548 billion, Microsoft at $494.6 billion, Amazon at $366 billion and Facebook at $343.1 billion.
Apple stock is positioned to move even higher in 2017. The company is aggressively buying back stock, which reduces the number of outstanding shares and increases earnings per share. Its latest iPhones, the 7 and 7 Plus, are the best-selling phones in its history. Apple also holds roughly $200 billion in overseas cash, which might move home this year if corporate taxes on repatriation are lowered. To top it all off, the stock is trading at just about 10 times earnings.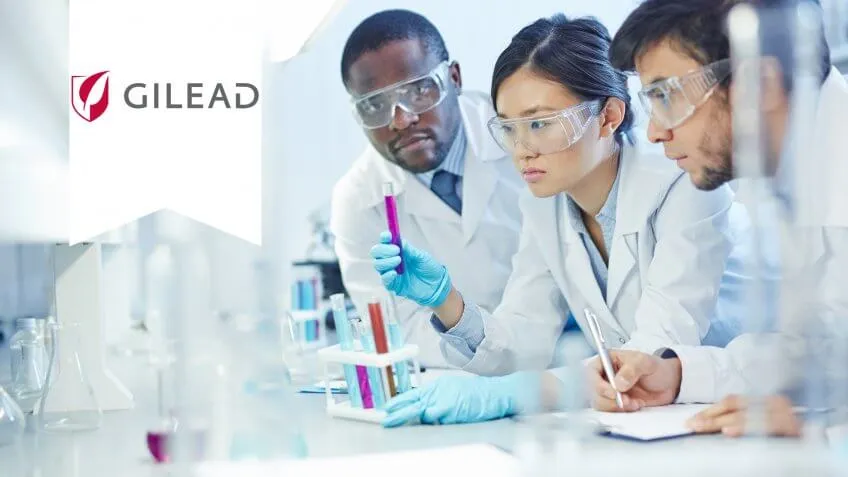 Pressmaster / Shutterstock.com
2. Gilead Sciences: GILD
If you're looking for a short-term stock that had a rough go of it in 2016, Gilead Sciences might be your pick. The biotechnology company's sales of its hepatitis C drug declined and the stock fell 29 percent in 2016.
Gilead could turn out to be one of the best stocks for 2017, however. The company trades at the compelling valuation of 6.99 times estimated earnings over the next year. It's bought back 14 percent of its stock over the past three years, and with its $32 billion cash hoard, the company might continue to buy more or make strategic acquisitions. Gilead also uses its cash to pay out a 2.5 percent dividend to shareholders. The stock could very well hit $101 in 2017, according to analysts at JP Morgan.
Related: 11 Fastest Growing Industries to Invest in for 2017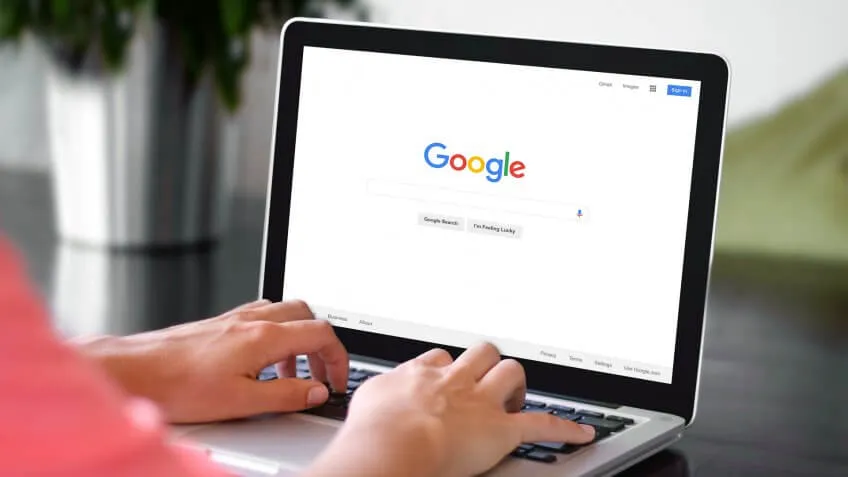 Castleski / Shutterstock.com
3. Alphabet: GOOG
Alphabet, formerly known as Google, is one of the world's great businesses, according to Barron's. The company owns numerous products and services including Google Maps and Google Play, YouTube, Nest, Chrome, Android and Gmail. Analysts project 2017 revenues for the company in excess of $103 billion, which would represent a growth rate of more than 18 percent.
Given the current political climate, Alphabet might see a short-term boost in the form of repatriated cash. The company currently holds about $80 billion in cash overseas, which translates to around $115 per share. Additionally, it has a lot of room for cost cutting because it spends freely on noncore businesses. Some analysts are estimating $41 per share in earnings this year, which would be huge since the company currently trades at just 18 times earnings.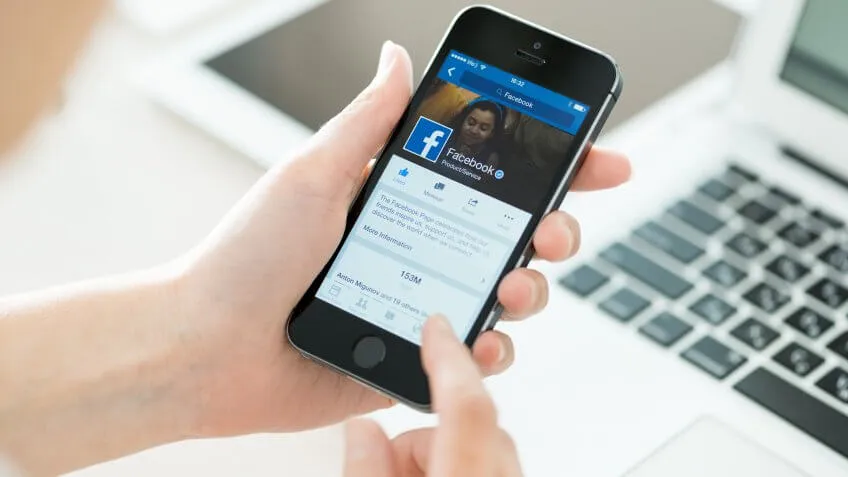 Bloomicon / Shutterstock.com
4. Facebook: FB
Even if you don't use Facebook at home or on your smartphone, it's hard to avoid its presence in store windows or on advertising asking you to "like" something. The key to Facebook's financial success is its monetization of its enormous customer base. It has 1.79 billion monthly active users — and that number continues to rise. Lately, Facebook's stock price has gone up and exceeded analyst earnings estimates by an average of 21.11 percent.
Facebook is still investing in ways to grow its earnings even more, with mobile ads and video revenues currently doing the heavy lifting. The company is also expecting big things out of its virtual reality investments. With a long-term growth rate of 27.6 percent, the company is expected to continue its rise.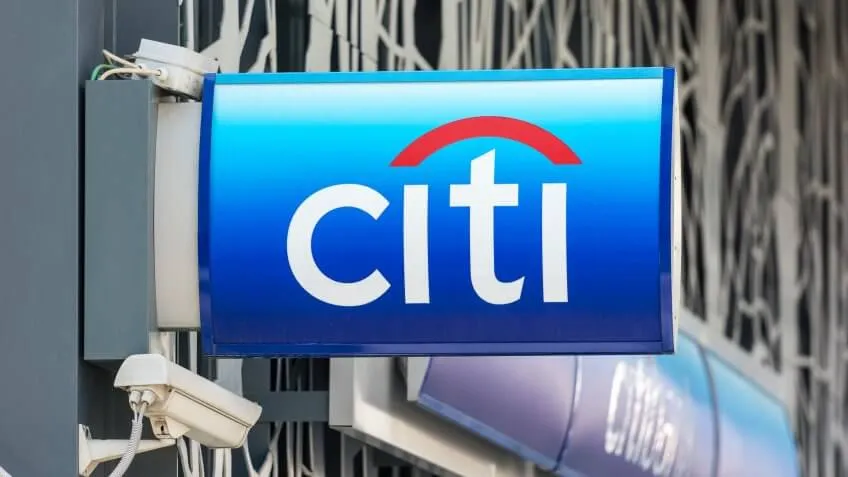 Radu Bercan / Shutterstock.com
5. Citigroup: C
Citigroup could benefit from a number of factors in 2017, including rising interest rates. The Federal Reserve raised interest rates for just the second time in a decade in 2016. The Fed indicated that it expects to hike rates an additional three times in 2017. In response, the two-year Treasury note hit its highest rate since 2009. When interest rates rise, banks can charge more money on loans and credit cards, potentially increasing their profitability.
Citigroup's stock has lagged compared with its peers' so far in 2017, which gives it room to catch up. The stock trades at just about 11 times its expected earnings for next year — and it trades at the widest discount-to-book value of the major banks. This means the stock is discounted more than 25 percent compared with the price-earnings ratios of its peers, making it a possible value play.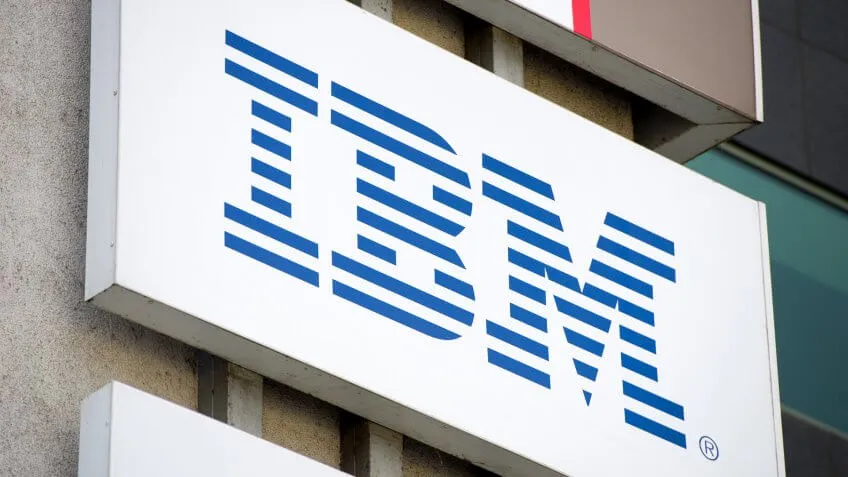 JuliusKielaitis / Shutterstock.com
6. IBM: IBM
IBM is another turnaround candidate for 2017. The company used to dominate the computer hardware and services business sector but has been surpassed in recent years by its competitors. However, its slow turn toward the more modern businesses of artificial intelligence, cloud computing, mobility and security is showing signs of bearing fruit.
The company spent more than $5 billion in acquisitions in 2016 alone, and its new product lines now account for more than 40 percent of firm revenues. Its analytics division showed revenue growth of 16 percent, and its cloud business jumped by 42 percent — both hopeful signs for future growth. IBM's artificial intelligence business has generated positive buzz thanks to its Watson cognitive system, which is known for beating two human "Jeopardy!" contestants. The stock trades at a 12.19 price-earnings ratio based on expected 2017 earnings.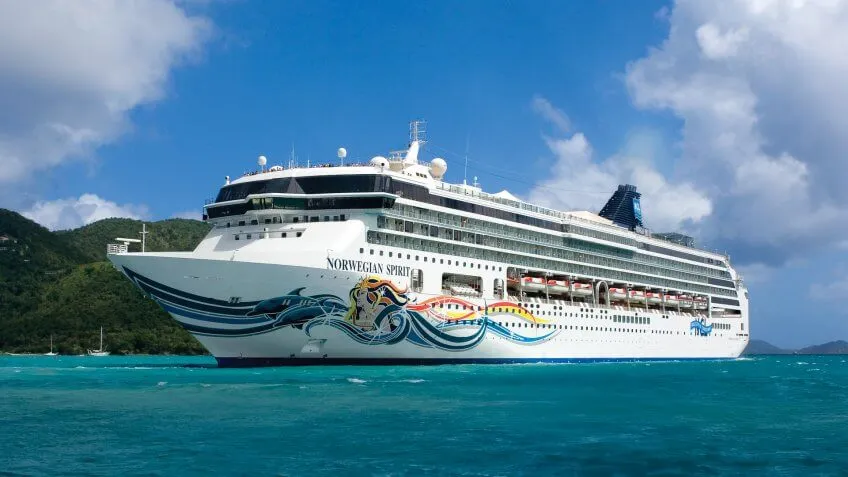 ©Norwegian Cruise Line
7. Norwegian Cruise Line: NCLH
Norwegian Cruise Line is poised to benefit from the rapidly growing cruise segment and could be one of the best stocks to buy now. With the core demographic of aging baby boomers on the rise, cruise lines are a growing market. The company doesn't pay dividends to shareholders but reinvests its cash flow into building more ships and expanding its routes. Norwegian has already won approval to sail to Cuba, and it has repositioned its calendar to deploy ships into the fast-growing Asian market for the first time in 15 years.
Norwegian boasts the newest fleet among its major North American competitors, making it attractive to customers looking for the latest and greatest offerings. The company owns a diversified portfolio of maritime brands including Oceania and Regent Seven Seas. Analysts estimate the stock will grow earnings by more than 18 percent in 2017 — the stock trades at just 14 times 2017 estimates.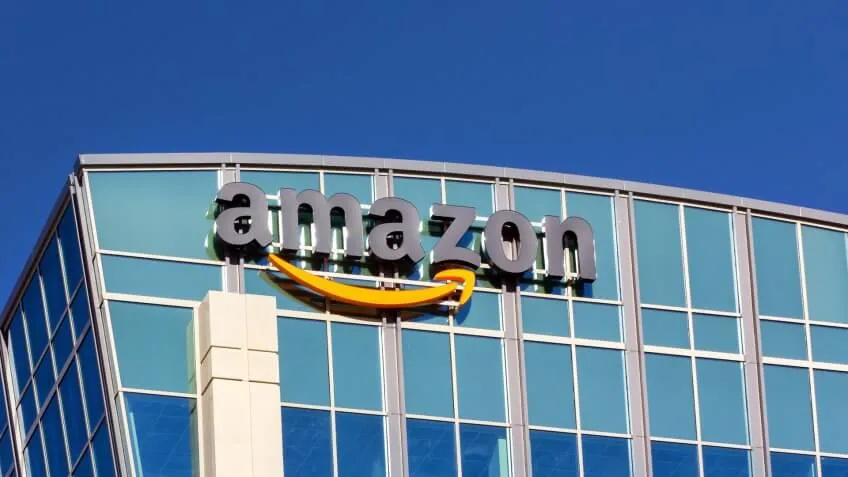 Ken Wolter / Shutterstock.com
8. Amazon: AMZN
Amazon has grown from an online bookseller to the eighth-largest retailer in the world, and it hasn't shown any signs of slowing down. Amazon will become the largest apparel seller in the U.S. by 2021, when it will be selling $62 billion in apparel annually — more than TJ Maxx and Macy's combined — according to analysts at Cowen Group.
Amazon is firing on multiple fronts: It's poised to capitalize on streaming media's popularity via its Amazon Prime subscription service. Additionally, its Web Services business is more advanced than competitors Microsoft and Alphabet's cloud offerings, thanks to it being first to market. Analysts at Evercore ISI Institutional Equities cite Amazon as the best internet stock for 2017. Excitement is also brewing over Amazon's latest foray into the grocery business, Amazon Go. In true disruptor fashion, Amazon's take on the grocery store is to use sensors rather than grocery clerks.
Don't Miss: 6 Best Long-Term Investments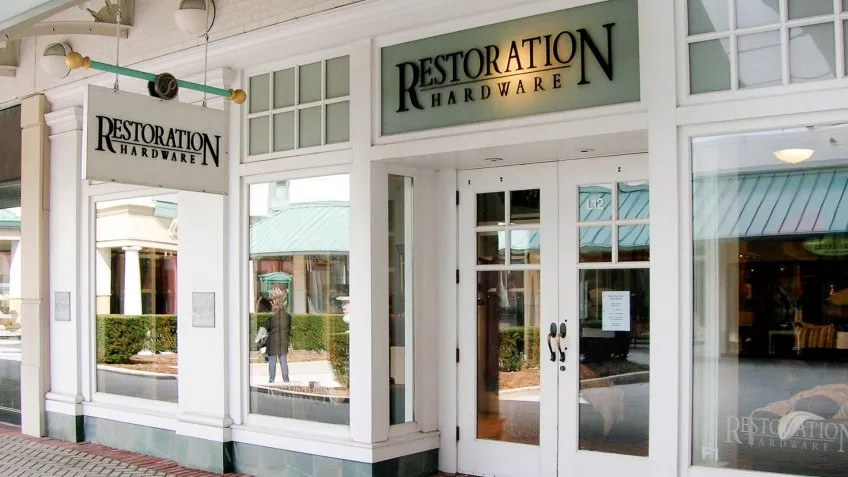 auntjojo / Flickr.com
9. Restoration Hardware: RH
Restoration Hardware is a well-known, luxury home furnishings brand that suffered through 2016. Its earnings fell and triggered a stock sell-off in which shares lost more than half their value. However, the company has shown some signs of being a possible candidate for short-term traders. In its most recent quarter, revenue actually rose 3 percent and beat analysts' estimates by more than $20 million. Earnings also beat Wall Street expectations by 4 cents per share.
In addition to rebounding sales and earnings, Restoration Hardware conducted an image makeover. Going forward, the company will be called simply "RH." Additionally, the company has launched a new, RH Modern line. In an attempt to capitalize on a more current type of revenue stream, RH is now offering annual memberships. As a result, analysts peg the company's five-year earnings growth rate at 20.33 percent, with earnings for the upcoming year jumping 61.27 percent.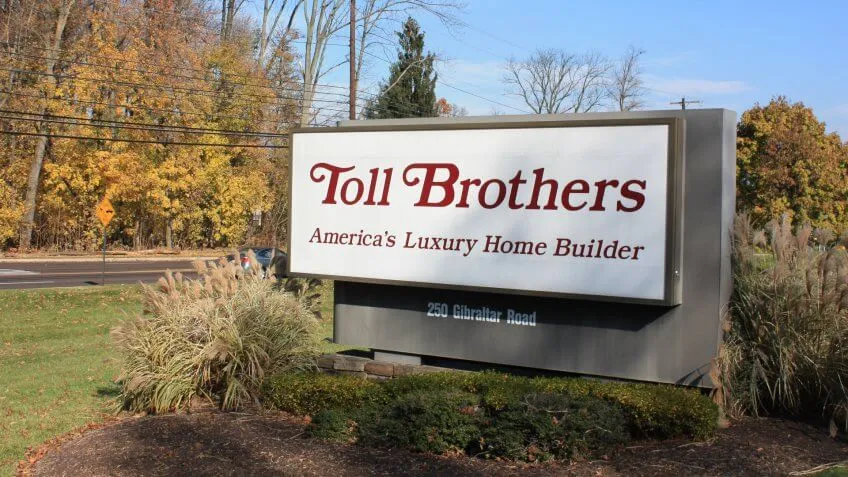 Montgomery County Planning Commision / Flickr.com
10. Toll Brothers: TOL
Toll Brothers is a leading luxury home builder, a business that's been hit hard on many fronts. Although risks remain, the fear of rising interest rates dampening homebuying activity has sent Toll Brothers stock to a bargain price. The company now trades at less than 10 times its anticipated 2017 earnings, which are expected by some to rise 20 percent.
Some concerns over the luxury condo market in New York City also hang over the stock, but company reps indicate that earnings will hold up. With the stock seemingly priced for a worst-case scenario, its valuation of about 1.2 times book value is compelling. If housing markets hold firm or interest rates don't rise dramatically, Toll Brothers stock could prove surprising to those anticipating the worst.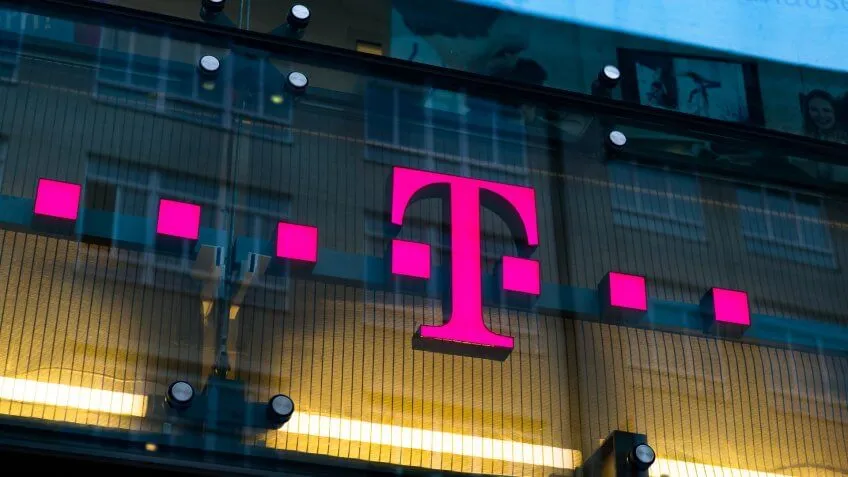 Cineberg / Shutterstock.com
11. Deutsche Telekom: DTEGY
Deutsche Telekom is a German stock that many investors might recognize as the former parent of U.S. T-Mobile. The company still owns a 65 percent stake in the independently traded T-Mobile — and that stock has been skyrocketing. Deutsche's core European telecom business trades at a discount compared with its peers — it fell by 13 percent in 2016 — even though it's the leading wired and wireless operator in Germany. Sporting a nearly 4 percent yield, some analysts describe the stock as undervalued.
A takeover play might happen in 2017: Comcast has had its eye on T-Mobile as a potential purchase. T-Mobile might also make another attempt to merge with Sprint, which could end up being a catalyst for Deutsche's stock. If everything falls into place, a share price of $20 isn't inconceivable.
[zergnet id="45357"]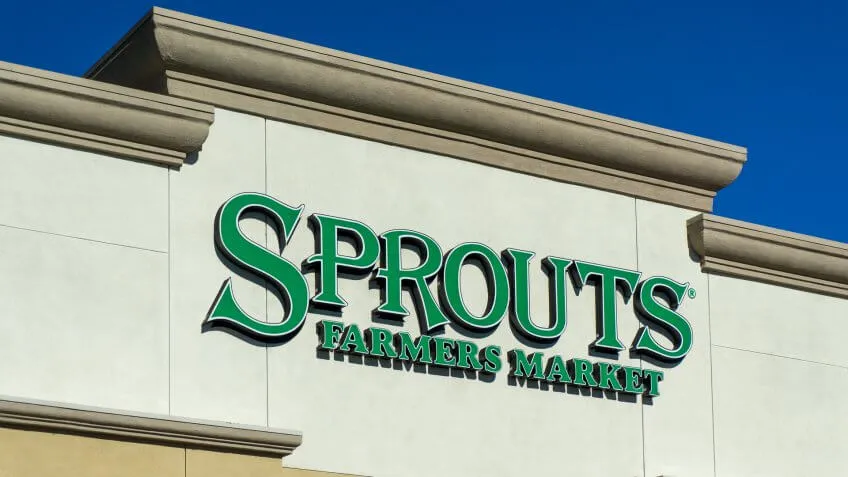 Ken Wolter / Shutterstock.com
12. Sprouts Farmers Market: SFM
Sprouts Farmers Market flies under the radar of many investors because it's not really a headline-making stock. This lack of publicity might work to its advantage, however, as more investors become aware of its potential. Sprouts is drawing customers from the growing natural and organic food segment — and it prices its goods below that of its notable peer, Whole Foods Market. As a result, some analysts see the company generating mid-teens earnings and revenue growth in the foreseeable future.
The company is growing out of its base in the American Southwest and moving east, growing 14 percent in square footage every year. Coupled with its favorable market segments, Sprouts is generating positive cash flow and returning cash to shareholders via a stock buyback program. At 20.5 times estimated 2017 earnings, the stock could be ready to move.
Check Out: 6 Small Investment Ideas When You Have Less Than $500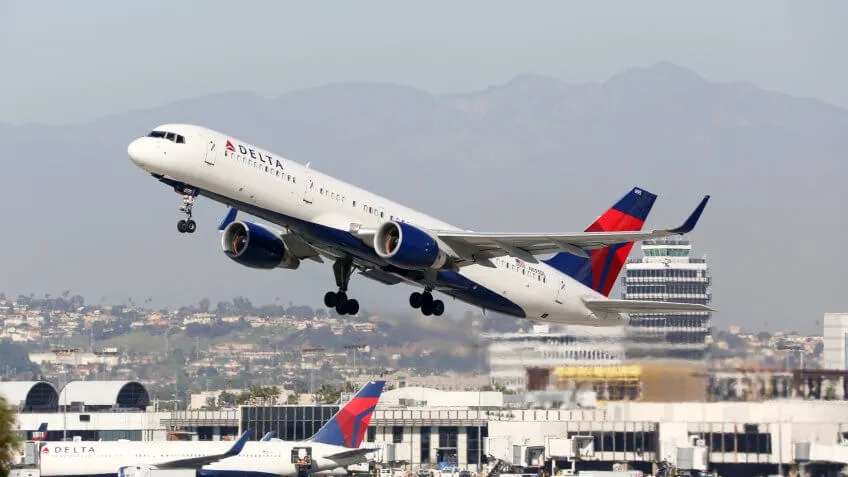 Markus Mainka / Shutterstock.com
13. Delta Air Lines: DAL
Delta Air Lines has greatly improved its financial performance but still trades at a typical airline multiple of about nine times estimated 2017 earnings. Since 2009, Delta has worked to cut its debt in half. As a result, it now has an investment grade rating from independent ratings service Moody's. To further entice shareholders, Delta pays a 1.7 percent dividend and has aggressively repurchased stock.
Delta management feels the stock should be valued more like a diversified industrial company, which would dramatically raise its multiple, and, therefore, its share price. If you need another short-term catalyst, look at the company's free cash flow. Delta is a cash-flow machine — it generated $4.1 billion in cash flow in the last 12 months alone and put just 9.8 percent of that into dividend payments, according to Forbes.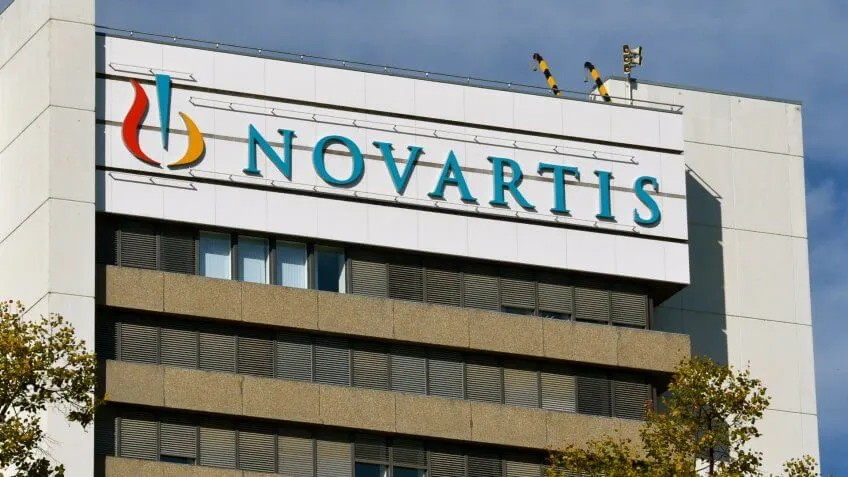 lucarista / Shutterstock.com
14. Novartis: NVS
Another value play for 2017 could be Novartis, a Swiss diversified drug company and the world's biggest prescription drugmaker. The company's share price had a difficult 2016 but now trades at about 15 times next year's earnings. With a yield of about 3.75 percent, Novartis has an analyst consensus price target of $87, some $15 north of its current price.
Part of what held Novartis back in 2016 was fear over the slow start of Entresto, its heart-failure drug, but some analysts think sales will soon accelerate and could go as high as $3 billion. Novartis also gets 25 percent of its sales from high-growth, emerging markets, which makes it less dependent on the more mature U.S. drug market. The company's recent purchase of Encore Vision should also shore up its vision sales and further enable it to diversify its holdings.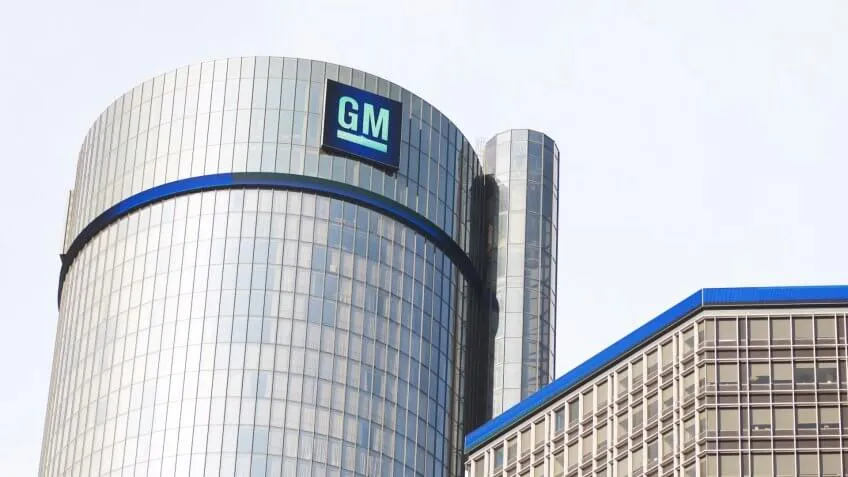 Linda Parton / Shutterstock.com
15. General Motors: GM
General Motors has been an integral part of the global auto industry for more than 100 years and has recently faced headwinds. Some market participants feel that global auto sales have peaked, and concerns over the movement to electric vehicles have held back GM stock. Whatever the reasons are, General Motors currently trades at a low price-to-earnings ratio of 4.3. Even industry competitors — like Ford, which trades at a ratio of 6.6, and Toyota, which trades at 9.7 times — trade at higher multiples, and GM's average price-earnings ratio over the past five years is 12.2.
GM could move higher as the market appreciates its emerging electric and hybrid portfolio. Some analysts feel GM has the bankroll and technology to undersell rivals such as Tesla and perhaps even compete on quality at some point. GM stock began rallying at the end of 2016, which leads some analysts to predict it could double in price over the next one or two years.
Data is accurate as of Jan. 25, 2017. This information is provided to you as a resource for informational purposes only. It is being presented without consideration of the investment objectives, risk tolerance, or financial circumstances of any specific investor and might not be suitable for all investors. Past performance is not indicative of future results. Investing involves risk, including the possible loss of principal. This information is not intended to, and should not, form a primary basis for any investment decision that you might make. Always consult your own legal, tax, or investment advisor before making any investment, tax, estate, or financial planning considerations or decisions.