Impeachment by the Numbers: 58% of Americans Think Donald Trump Should Have Been Convicted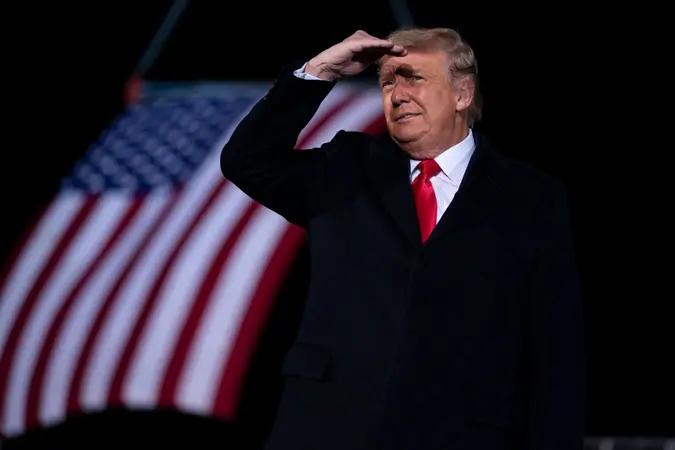 Evan Vucci/AP/Shutterstock / Evan Vucci/AP/Shutterstock
On Saturday, the Senate could not muster enough votes to convict former President Donald Trump of inciting the Jan. 6 riot in the Capitol, though 58% of Americans think he should have been found guilty, according to an ABC News/Ipsos poll.
58% of Americans say Trump should have been convicted, according to an ABC/Ipsos poll.

— Kyle Griffin (@kylegriffin1)

February 15, 2021
Here's what happened by the numbers:
See: Which Is Cheaper: Trump's Second Impeachment Trial or Election-Fraud Drama?
Find: How Much Will the Impeachment Trial Cost Taxpayers?
11 million: CNN's estimate of the number of people who watched the impeachment's opening arguments on Tuesday
$1.83 million: The cost to taxpayers that Roll Call assigned to the January 2020 impeachment of President Trump. The cost of the 2021 impeachment was probably similar; most of the people involved are salaried, so they do not receive overtime.
215: Arrests made so far of people who allegedly attacked the Capitol, according to USA Today
57: The number of U.S. senators who found President Trump guilty on Saturday. This was not enough to delivery a guilty verdict, but it was the most bipartisan presidential impeachment to date.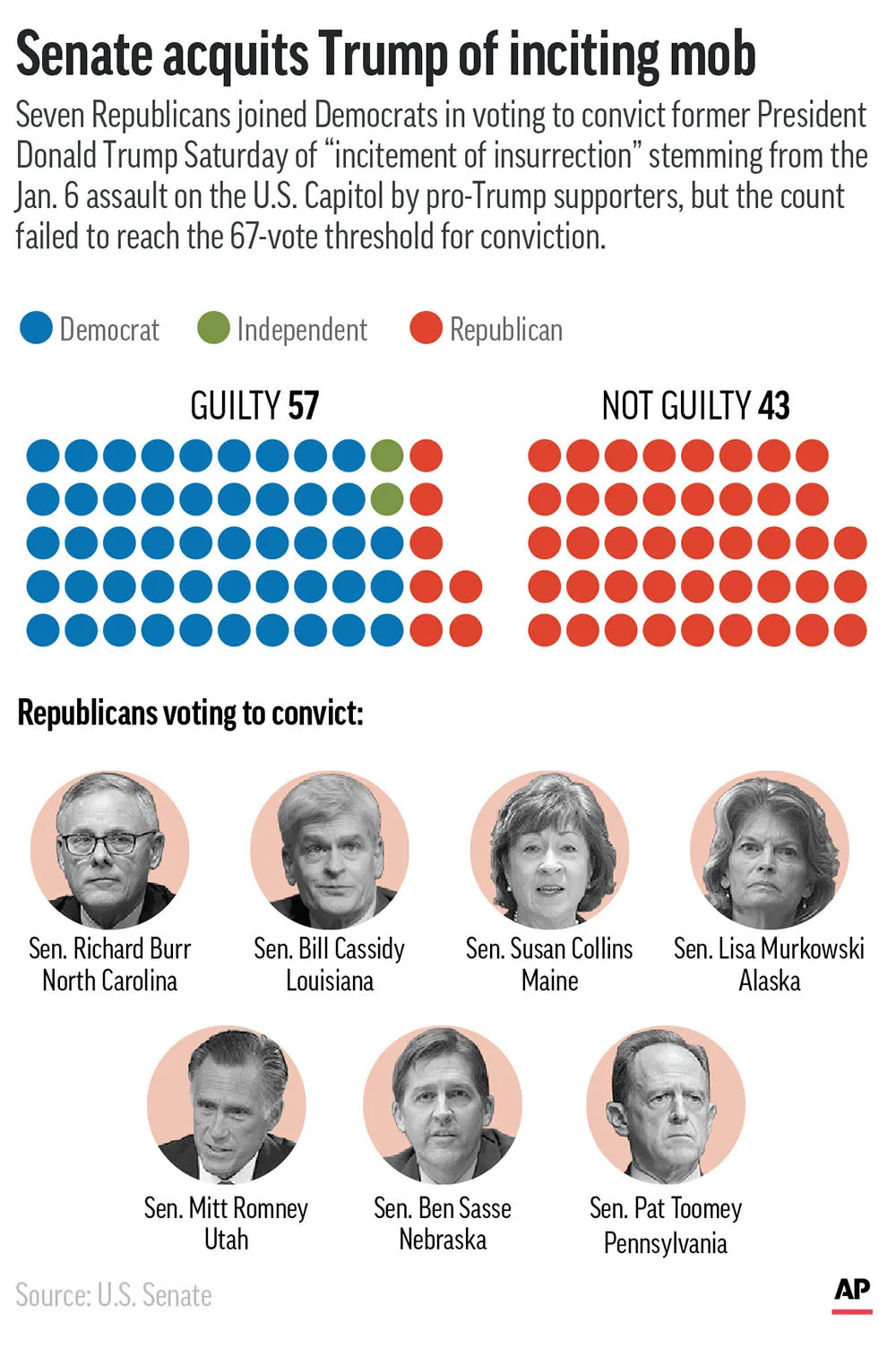 See: Following Second Impeachment, Trump Says He Won't Pay Giuliani
Find: Trump Faces Trouble with the Crown Jewels of His Real Estate Empire
56: The number of U.S. senators who voted for the constitutionality of President Trump's impeachment
5: The number of people killed during the Jan. 6 attack on the Capitol
5: The number of attorneys on President Trump's legal team who quit before the Senate trial began
4: The total number of impeachments against current or former U.S. presidents. Andrew Johnson, Bill Clinton and Donald Trump were all impeached. Richard Nixon was not impeached; he resigned before the process could be completed.
Make Your Money Work for You
See: Trump Pardons Dozens of Financial Criminals on His Exit from Office
Find: How Much Is Bill Clinton Worth?
3: The number of presidents who were impeached
2: The highest number of times any U.S. president has been impeached, a record held by Donald Trump
2/3: The proportion of the Senate that must vote to find a defendant guilty
More From GOBankingRates:
Make Your Money Work for You