Market Correction On The Way For US Equities, Experts Say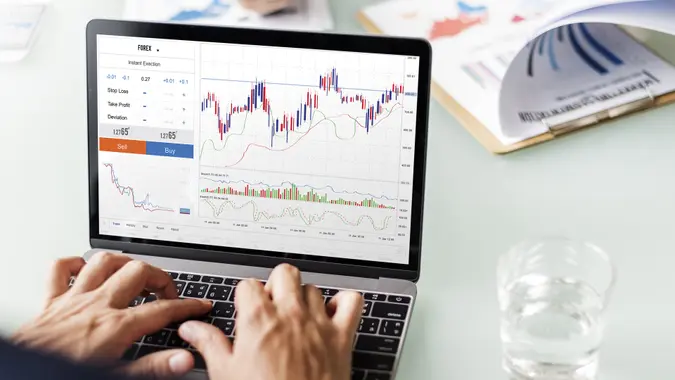 Rawpixel / Shutterstock.com
After a year of unrelenting climbs, market experts are finally claiming a peak on a roaring market. Market strategists from Morgan Stanley, Goldman Sachs and Citigroup said recently that despite a booming economy with strong returns there is complacency in the market, writes CNBC. Additionally, profit-margin pressures, inflation fears, the fear of increased interest rates and taxes could also contribute to an eventual come-off they add.
Learn: What Is the GDP – and What Does It Have to Do With You?
U.S. Terms: Understanding US Productivity and All the Ways It Affects You
Morgan Stanley's Chief U.S. Equity Strategist Mike Wilson has called the movement of recent months a "rolling-type correction" which has moved investors' enthusiasm away from tech superstars that once stole the limelight into other sectors. He also stated that "The inflation that people are now talking about we think is going to be a cost issue first…a lot of companies won't be able to pass it on," meaning that many companies will not be able to pass on higher prices to their customers via higher prices for their goods, and will have no choice other than to adjust their earnings which in turn will negatively affect their stock. "The earnings revisions have basically peaked out at this point," he added.
Make Your Money Work for You
Read: Bitcoin Cash (BCH): How's It Differ From Bitcoin and What's It Worth?
He also noted that strong corporate performance masks the problem with over-inflated company valuations. "The earnings picture has been spectacular, but the one thing we're struggling with is valuation," he told CIO. 
Further, two of the common themes in the research notes by all three major banks were central banks pressures and employee pushback for higher wages.
Wall Street has been sounding the alarm on inflation for months, and the Fed has finally conceded to its possibility in its most recent comments last months that addressed the possibility of needing to push up the timeline for increasing interest rates. In the event of an interest rate raising event, this can negatively affect price earning reports for companies which has the ability to negatively affect their stock's performance. 
See: How the SEC Affects You and the Economy
Another added pressure that has recently emerged has been economy-wide employee pushback for higher wages. Instead of racing to return to work, employees throughout the country have instead decided to hold out on returning until they are paid the higher wages they are demanding. This has affected industries from fast food to transportation. The effects in the transportation industry affect almost all industries that rely on cross-country truckers to deliver their goods. This in turn has led to an increase in prices for goods like lumber, which then have a ripple effect throughout the rest of the market. Ongoing pandemic fears and government-subsidized unemployment insurance has given employees the bargaining power to demand higher wages and not return until they are received – but this could spell trouble in the long run for U.S. equities.
Make Your Money Work for You
More From GOBankingRates
Make Your Money Work for You