Minimum Wage in Texas 2021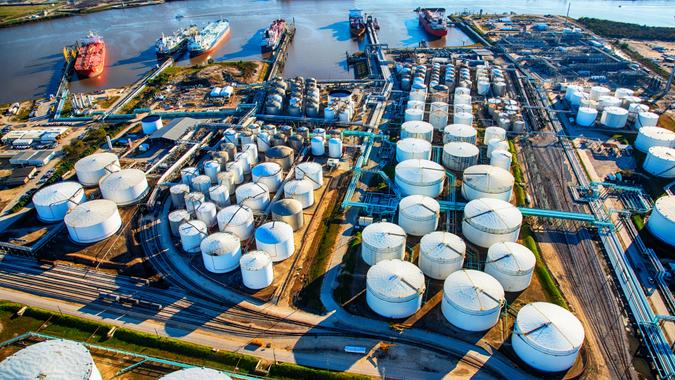 Art Wager / Getty Images
According to a living wage calculator from the Massachusetts Institute of Technology, the average single adult with no children would need a wage of about $14.01 per hour to subsist within acceptable living standards in Texas. However, as of November 2021, the minimum wage in the state is still set to $7.25 per hour, which matches the current Federal Minimum Wage.
Is the Minimum Wage Enough To Live Comfortably in Texas?
Although the cost of living in the Lone Star State is about 8.8% lower than the national average, Texans are still hoping for a much-anticipated increase. Let's break down what it costs to live comfortably in Texas in 2021.
| Expense Type | A Single Adult | A DINKY(Double Income No Kids Yet) Couple | A Two-Kid Family |
| --- | --- | --- | --- |
| Food | $3,177 | $5,825 | $9,305 |
| Housing | $9,333 | $10,489 | $12,799 |
| Childcare | N/A | N/A | $14,083 |
| Medical | $2,750 | $6,270 | $8,694 |
| Taxes | $4,064 | $6,572 | $11,205 |
| Transportation | $5,133 | $9,378 | $13,896 |
Paving the Road Toward a Minimum Wage Increase in Texas
Texas's last minimum wage increase, which brought it up from $6.55 per hour to $7.25, took place over 10 years ago. Still, as other states move toward a higher base pay, many Texas counties want to follow suit.
Make Your Money Work for You
For years, Democratic lawmakers in Texas have unsuccessfully attempted to raise the rate above the federal minimum. With representatives recently filing a new bill, Texans are pushing to get the minimum wage up to $10 next year and, if successful, continue raising the wage until they reach $15 like other states.
Types of Minimum Wages in Texas
Not all minimum wage workers are paid the same. In fact, there are different tiers for minimum wage exceptions that apply in particular circumstances.
Standard Minimum Wage
Texas doesn't have a state-specific minimum wage. That's why it adopts the current Federal Minimum wage, in which, when applicable, employers have the right to deduct the cost of meals and lodging they provide to their workers.
Under 20 Minimum Wage
By federal law, young people under 20 may be paid $4.25 an hour for the first 90 consecutive days of employment. After that period, the employee must receive the standard minimum wage.
Student Minimum Wage
Full-time students who attend high school or college must not get paid less than 85% of the Federal Minimum Wage, which roughly translates to $6.16 per hour. The U.S. Department of Labor allows students to work up to eight hours a day and 20 hours a week when school is in session. When school is out, they can work 40 hours a week as long as the employer follows all current child labor laws.
Make Your Money Work for You
Tipped Minimum Wage
Tipped employees shouldn't receive any less than $2.13 an hour in direct wages. This exception applies only if the paid amount plus tips equal the Federal Minimum Wage. If not, employers must make up the difference.
Overtime Minimum Wage
The Texas law doesn't currently specify a daily overtime limit. However, employees who put in more than 40 hours in a week must receive a minimum wage of at least 1.5 times the current minimum wage, which sums to no less than $10.88 an hour.
Final Take
As the cost of living increases, local governments should aim to improve the livelihood of their states' inhabitants. Texas is not an exception to this rule. Thankfully, there are a couple of proposals on the table to enable some Texas cities like Dallas, San Antonio, Austin and Houston to set their own minimum wage.
Good To Know

The Texas Minimum Wage Act does not forbid workers to negotiate with their employers for a higher salary.
Make Your Money Work for You
Minimum Wage FAQ
Here are the most common questions regarding the minimum wage in Texas.
What is the Fair Labor Standards Act (FLSA)?

The FLSA is a law that sets minimum wage standards. It also regulates all things related to overtime pay, record keeping, and youth employment both in the private and public sectors. Some coverage exceptions include: religious, educational, charitable, and non-profit organizations, domestic work, inmate work, amusement and recreational work.

What if an employer pays less than the minimum wage in Texas?

Employers are not allowed to pay their workers less than the minimum wage established by law unless an exception applies. Employees who believe they're being paid unfairly can take legal action.

Why does the minimum wage exist?

The Federal Minimum Wage exists to protect workers and create a minimum standard of living.
Our in-house research team and on-site financial experts work together to create content that's accurate, impartial, and up to date. We fact-check every single statistic, quote and fact using trusted primary resources to make sure the information we provide is correct. You can learn more about GOBankingRates' processes and standards in our editorial policy.