From Stimulus Checks to Social Security, a Look Back at Our Most-Read Money Stories of the Year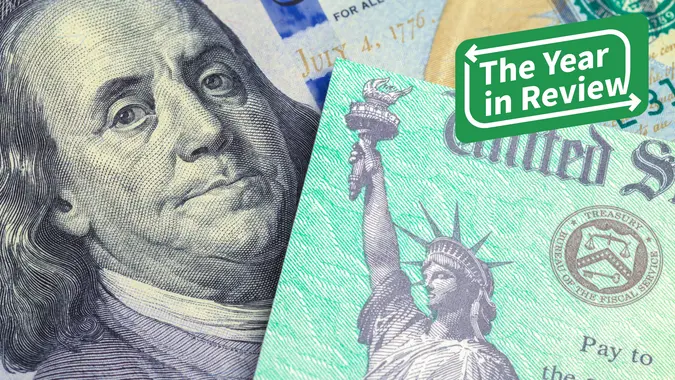 Michael Burrell / iStock.com
A lot happened in the world of finances in 2021. The IRS continued issuing its second round of Economic Impact Payments in January and another round in March, and some states issued a fourth round of stimulus checks as well. In the world of Social Security, the Social Security Administration announced in October that the cost-of-living adjustment for 2022 would be 5.9% — the highest increase in about 40 years. Yet a month later, the SSA said it could be forced to cut benefits by more than 20% by 2033 if Congress doesn't find a solution for its dwindling funds.
Social Security Schedule: When the First COLA Checks Will Arrive in January 2022
Social Security 2022: How the COLA Will Increase Benefits for the Average Senior Couple
With so much happening in the news around these topics that have the potential to affect our readers' wallets, it's no wonder that many of GOBankingRates' most-read money stories of the year are centered around these themes.
Make Your Money Work for You
Here's a look back at the top 10 money stories of 2021.
More From GOBankingRates
Make Your Money Work for You