New York To Impose Curfew on Restaurants, Gyms in Response to COVID-19 Surge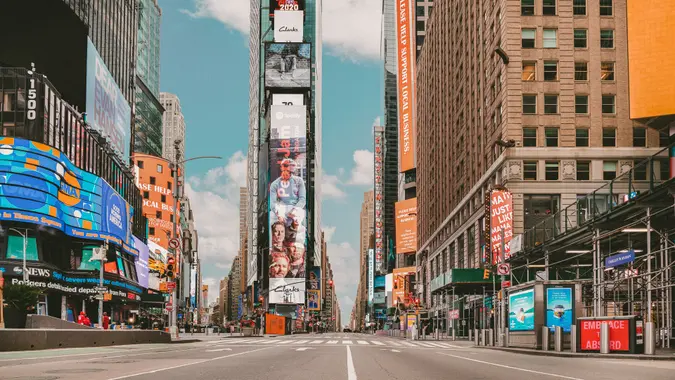 haeryung stock images / Shutterstock.com
As COVID-19 cases spike around the country, residents and businesses in the state of New York are facing new restrictions. Starting Friday, private indoor gatherings statewide must be limited to 10 people. Gyms must close by 10 p.m.; so too must bars and restaurants, though they can continue to fulfill takeout orders after that time, for food only. Only bars and restaurants licensed to serve alcohol are required to follow the curfew.  
Gov. Andrew Cuomo announced the new statewide restrictions on Wednesday, asserting that indoor gatherings were largely responsible for the vicious spread of COVID-19 cases, which are at an all-time high in the U.S.
"Bars, restaurants, gyms, house parties," Gov. Cuomo said on a conference call with the press. "That's where it's coming from, primarily. We're seeing a national and global Covid surge. And New York is a ship on the Covid tide." 
When the coronavirus pandemic first struck the U.S., New York City was the hardest hit metropolis. As of Nov. 10, NYC reported 19,419 confirmed deaths. Numbers of COVID-19 cases are back on the rise again. On Nov. 9, more than 1,000 cases were confirmed in the city for a consecutive five days, mirroring levels that had not been seen since May. 
NYC Mayor Bill de Blasio has also raised the alarm over a COVID-19 comeback as the weather in the Northeast chills. "This is our LAST chance to stop a second wave," Mayor de Blasio wrote on Twitter on Wednesday morning. "We can do it, but we have to act NOW."
See how other places are adding more COVID-19 restrictions to slow the spread.
Make Your Money Work for You
More From GOBankingRates