Restaurants See New Wave of COVID-19 Restrictions as US Cases Surge
The restaurant business is facing more struggles.
CHOONGKY / Shutterstock.com
The second wave of COVID-19 that public health experts warned would strike is here — and it's ferocious, with John Hopkins data revealing that one American is dying from COVID-19 complications every 107 seconds. It's news that no one wanted, and in some states like Wisconsin, it's inciting new stay-at-home orders. This devastating turn of events is wiping out months of progress against containing the virus and unfortunately means that tough times (and strict restrictions) are far from over for restaurants, many of which were still in the reopening phase after the first wave.
The Centers for Disease Control and Prevention updated its list of considerations for restaurants and bars on Thursday, and while this list contains "guiding principles," as opposed to regulations or rules, officials in some areas of the country are reversing reopening plans and opting to reimpose firm restrictions on dining.
Here's a look at some of the tightened restrictions restaurants are seeing.
Last updated: Oct. 30, 2020
1/5
Michele Ursi / iStock.com
Reservations Required in Chicago: Outdoor Only
J.B. Pritzker, governor of Illinois, imposed new COVID-19 restrictions in late October for much of the Chicago area. Here's the list of regulations for restaurants:
No indoor dining or bar service

All outdoor dining closes at 11:00 p.m.

Outside dining tables should be 6 feet apart

No standing or congregating indoors or outdoors while waiting for a table or exiting

Reservations required for each party

No seating of multiple parties at one table
2/5
kandl / Shutterstock.com
Max Capacity Is Halved in Denver
In Denver, the restaurant capacity has been reduced from 50% to 25% and last call for alcoholic beverages is now 10 p.m., CNBC reported.
3/5
Kits Pix / Shutterstock.com
New Jersey Is Stuck In a 'Holding Pattern'
With COVID-19 cases and hospitalizations surging in New Jersey, Gov. Phil Murphy said Thursday that he has no immediate plans to increase the 25% capacity restrictions on indoor dining in New Jersey.
"We are in a holding pattern," Murphy said in a virtual briefing.
4/5
Michele Ursi / Getty Images
New Mexico Rolls Back Capacity, Toughens on Contact Tracing
New Mexico Gov. Michelle Lujan Grisham issued new restrictions for the state in mid-October. Indoor dining service is now restricted and there is a curfew on how late restaurants serving alcohol can stay open. Additionally, restaurants, breweries and wineries must complete a free, state-sponsored COVID-19 certification program by Oct. 30 in order to resume indoor dining at 25% occupancy. Establishments must also support contact tracing and close at 10 p.m. Any business that has "two rapid response calls" within a two-week timeframe will face scrutiny, and a business that sees four rapid response calls in 14 days faces temporary closure.
5/5
halbergman / Getty Images
More Restrictions Will Likely Follow
As new cases surge and daily hospitalization rates soar, it's highly likely that more local officials will tighten up regulations on the restaurant industry, including bans on indoor dining. Only so many areas in the country have the weather necessary for accommodating outdoor dining. A Bank of America survey of 1,000 consumers found that 60 degrees Fahrenheit is the lowest temperature diners will tolerate, CNBC reported.
About the Author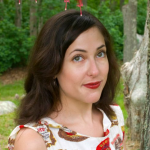 Nicole Spector is a writer, editor, and author based in Los Angeles by way of Brooklyn. Her work has appeared in Vogue, the Atlantic, Vice, and The New Yorker. She's a frequent contributor to NBC News and Publishers Weekly. Her 2013 debut novel, "Fifty Shades of Dorian Gray" received laudatory blurbs from the likes of Fred Armisen and Ken Kalfus, and was published in the US, UK, France, and Russia — though nobody knows whatever happened with the Russian edition! She has an affinity for
Twitter
.