10 Recession Warning Signs You Need To Know
Predicting a recession is hard, but these signs might help.
sirene68 / Getty Images/iStockphoto
The U.S. economy continues to roll along, stubbornly defying the predictions of many economists that a recession has to be around the corner after a decade of economic expansion, the longest such stretch in American history.
However, as much as one would like to believe that the American economy has bucked the cycle of boom and bust that has defined every market economy since the dawn of time, that's probably not the case. In spite of a booming stock market and rock-bottom unemployment, history would dictate that the good times will be coming to an end — probably sooner rather than later.
But what might key you into when hard times are on the horizon? How can you spot a recession coming so that you can tighten your belt a little in advance? Certain economic behaviors — such as slow job growth and increasing debt levels — can point to the possibility of a looming recession.
1/31
urbazon / Getty Images
More People Can't Pay Their Loans
A rise in loan delinquencies can be linked to excessive credit growth and the buildup of household debt — which are both warning signs of a coming recession, said David Beckworth, a senior research fellow at the Mercatus Center at George Mason University. Although a large buildup of debt can be a warning sign, it's important to remember that delinquencies can also rise as a result of a recession, said Beckworth.
2/31
william87 / Getty Images/iStockphoto
Past Recessions and Loans
Past patterns of delinquency rates and recessions are not encouraging. According to the Federal Reserve Bank of St. Louis data, noticeable increases in commercial and industrial loan delinquency rates occurred during the last three recessions.
A growing economy can often be its own stumbling block, as increasing prosperity means people are more ready to loan out money. However, that easy credit also typically leads to people taking on too much debt as the economy starts to expand faster than it can sustain, and spiking delinquency rates are often a sign that the days of easy credit are numbered.
3/31
Geber86 / Getty Images
Loans and Delinquency Rates Now
As for the present, there's certainly a lot to see in the total level of debt to cause alarm. According to the Federal Reserve Bank of New York's Center for Microeconomic Data, total household debt rose in the first quarter of 2019 — the 19th-straight quarter of increases dating back to the Great Recession in 2013. Perhaps most troubling, total household debt now sits at $13.67 trillion — about $1 trillion more than it was in Q3 of 2008 at the peak of the housing crisis.
But, that also has to be placed in the context of 36-straight quarters of delinquency rates on loans and leases at commercial banks either falling or holding steady, per the Federal Reserve Board of Governors. The impressive stretch started in the spring of 2010 and has seen the rate fall from just over 10% to 1.74%. So, while Americans have a lot more debt, they're doing the best job at paying it back in nearly a decade.
4/31
FG Trade / Getty Images
Taxes Bring In Less Revenue
During an economic downturn, states typically see a decline in revenue, according to the Brookings Institute.
State sales tax can be especially discerning of consumer confidence. A common reason sales tax revenue can come up short before or during a recession is because Americans aren't buying enough goods and services that the government can tax. And when consumer spending plunges, recessions usually follow.
5/31
slobo / Getty Images/iStockphoto
Past Recessions and Taxes
It's harder to draw clear one-for-one comparisons because of many other factors that also affect levels of tax revenues — public policy, population growth, changes in tax rates. However, there are noticeable slow-downs in growth during the recessions of the early 1990s and immediately after the dot-com crash.
Also, total state tax revenues declined and total sales tax revenues declined in 2009 while the economy was in free fall after the collapse of the housing market.
Tax Revenues Now
Tax revenues at the state and local levels are very strong and show little sign of weakening. Growth has been uninterrupted since 2010 — a period during which total tax revenues at the state and local level grew some $500 billion to over $1.8 trillion as of the first quarter of 2019 — per the Federal Reserve Bank of St. Louis.
Federal tax receipts dropped sharply in 2018, but that would appear to be driven primarily by the massive tax cut passed by President Donald Trump's administration and the Republican Congress than any sort of decline in economic activity.
7/31
kate_sept2004 / Getty Images
Rapid Increases in Fraud Rates
Investor Michael Burry, made famous by "The Big Short" book and movie, noticed significant increases in mortgage fraud as the housing bubble grew toward its peak before collapsing and initiating the Great Recession.
"It is ludicrous to believe that asset bubbles can only be recognized in hindsight," wrote Burry, according to "The Big Short: Inside the Doomsday Machine" by Michael Lewis. "There are specific identifiers that are entirely recognizable during the bubble's inflation. One hallmark of mania is the rapid rise in the incidence and complexity of fraud …"
8/31
Bill Oxford / Getty Images/iStockphoto
Past Recessions and Fraud Rates
Increasing rates of fraud, scams and similar misconduct can serve as a warning sign of a recession like Burry saw with the Great Recession — and they can even indicate we're already in a recession. In May 2009, before the end of the Great Recession, TIME reported, "the number of whistle-blowers reporting fraud, theft or the misuse of company assets" was rapidly increasing.
9/31
PierreDesrosiers / Getty Images/iStockphoto
Fraud Rates Now
The most recent data on fraud reporting presents something of a mixed message. On the one hand, the incidences of fraud reported rose in 2018 and have largely been increasing steadily since 2001. However, they actually declined in 2016 and 2017, the only two such years that's happened in the last two decades — making the fact that they occurred consecutively that much harder to ignore.
Learn: Why the 1970s Was the Worst Decade for the US Economy
10/31
Syda Productions / Shutterstock.com
Oil Price Shocks
Rising gas prices are always a headache to deal with. But they can often pose much greater dangers than just forcing you to pay more at the pump.
Rapid increases in oil prices can be due to what is called supply shock — specifically, negative supply shock. In this scenario, the supply of oil suddenly seems to dry up, forcing prices to soar very quickly because the demand for it has not gone down. And not only will the sight of higher gas prices impact consumer confidence, but the increase in the cost of driving affects virtually every type of economic activity. From commuting to work to the trucks getting goods to market, more money spent on gas means less money for everything else.
11/31
shotbydave / Getty Images/iStockphoto
Past Recessions and Oil Prices
The combination of having less money to spend and having everything cost more impacts consumer spending. So while higher oil prices mean boom times for people in the oil industry, they have also preceded the last five recessions.
However, this could also be the case of confirmation bias. There are a wide variety of factors that affect economic growth with oil prices being just one, and oil prices can be notoriously fickle over time. Pricier oil can slow economic growth elsewhere, but expensive gas during a time of prosperity won't necessarily cause a 180 all on its own. There was a brief peak in prices in 1996, for instance, that did little to arrest the internet-fueled boom times of the 1990s.
12/31
mediaphotos / Getty Images/iStockphoto
Oil Prices Now
Of course, far from a supply shock, the current oil market is often described as having a supply glut at the moment. The continued growth of fracking has unlocked oil fields in the United States that have helped make it the biggest petroleum producer in the world as of last year. That new source of supply means there's a lot more oil sloshing around that has helped drive down prices. Oil was trading at over $100 a barrel as recently as 2014, but today is under $60 a barrel.
13/31
courtneyk / Getty Images/iStockphoto
Rising Interest Rates
You might already know how interest rates affect your finances. But you might be wondering how rising interest rates can be a recession warning sign — yet, also indicate a growing economy. To understand this concept, you first have to know what the natural interest rate is.
"There is an idea in economics called the 'natural interest rate,'" said Beckworth. "This is the underlying value interest rates would naturally take given the fundamentals of the economy. The Fed's job is to try and align itself with this unobservable rate."
And that's the tricky part that can cause trouble for the economy. "What this means is that for interest rates to be raised too high and cause a recession, they have to be raised above the natural interest rate," he said.
14/31
Rob Crandall / Shutterstock.com
Past Recessions and Interest Rates
While raising interest rates above the natural rate can spur a recession, that doesn't necessarily mean higher interest rates can be considered a sign that a recession is on the way. That's because the Fed always raises interest rates during periods of economic expansion, and the boom-and-bust cycle of the economy means there are always periods of economic expansion preceding a recession. So, while higher interest rates always come before recessions, they also come before continued prosperity, making them a pretty unreliable sign to count on.
For that matter, it's also important to note that leaving interest rates below their natural level can be even more disastrous. When it's too easy to get loans, it can lead to too much speculation chasing fast profits — causing the economy to grow too fast and then crash dramatically. In fact, many would cite the low-interest rates of the early 2000s — established by then-Fed chairman Alan Greenspan in response to a recession — as being a contributing factor to the creation of the housing bubble that would ultimately cause the financial crisis.
15/31
Jer123 / Shutterstock.com
Interest Rates Now
The relationship between the Federal Reserve's monetary policy and the fate of the American economy is precisely why markets focus so much on what the Fed might do. Unfortunately, though, knowing precisely where the "natural interest rate" is takes an educated guess at best for even the most prominent economists. As such, politicians will continue to fight over whether the current interest rate is restricting economic growth or preventing the next financial crisis until they're blue in the face.
At the moment, the Federal Reserve spent 2018 raising rates gradually, but it's currently sitting in a sort of limbo as they watch current economic indicators. Current Fed Chairman Jerome Powell recently communicated that a rate cut would be possible if conditions continue to weaken, so keep an eye out for news about economic factors that might make him decide more easy credit is the right move.
16/31
Kiichiro Sato/AP / Shutterstock.com
Decreasing Home Prices and Sales
When home prices and values start falling, many consumers respond by cutting spending as their net worth falls — at least on paper. The cutting back can get more extreme if homeowners find themselves in negative equity — also known as being "underwater" on their mortgage — when they owe more on a home than what it's worth. And, per usual, less consumer spending can lead to a recession.
Past Recessions and Home Prices
The drop in median home prices in 1979, 1981, 1990 and 2000 are hard to miss. Not because they were especially large but because home prices rarely ever decline. Since the 1960s, median U.S. home prices have mostly marched higher and higher with a few small hiccups — making those pre-recession dips in 1990 and 2000 hard to ignore.
In fact, that faith in the reliability of rising home prices played a major role in causing the financial crisis. Many of the investment bankers trying to determine how risky their mortgage-backed securities were were operating with data that showed decades of consistent growth.
18/31
Ian Dyball / Getty Images/iStockphoto
Home Prices Now
Median home prices crashed off of a peak in 2007 at about $250,000, plunging by about 20% by 2009. However, they've been roaring back ever since, blowing past that previous high in 2013 to a record $337,900 at the end of 2017.
Since then, though, prices appear to be slumping. That could be a sign that an overheated housing market is finally pulling back as homes become unaffordable to too many Americans. It could also reflect a recency bias for consumers who lived through the housing crisis and are showing an excess of caution with their real estate decisions.
But, of course, it could just be a sign that a recession is finally around the corner after years of growth.
19/31
Maria Jeffs / Shutterstock.com
Declining Prospects for Bellwether Companies
Certain lines of business have become important to gauge the overall strength of the economy because their products overlap with other forms of economic activity. Companies that make cardboard boxes, for instance, can help you understand the market for consumer goods. Fewer people buying things means less shipping and less packaging, meaning the bottom line for cardboard companies takes a hit.
There are certainly other companies that can have a similar effect — each in what are considered "cyclical" industries that will boom and bust along with (or just ahead of) the broader economy. Caterpillar, for instance, produces heavy equipment used in construction. When their sales fall — and their stock slumps with it — many view it as a potential red flag for a slowing economy.
20/31
kupicoo / Getty Images
Past Recessions and Bellwether Companies
You certainly can't lean too heavily on an individual company as a predictor of how the broader economy is doing. After all, declining revenues could mean lower demand, but it could also just be a bad year for the sales team.
That said, there are plenty of cases where companies have proven to be the proverbial canary in the coal mine. European cardboard company Smurfit Kappa Group saw operating profits from 2007 to 2008 in what proved to be a sign of a coming storm. Likewise, if you look at Caterpillar's historic stock chart, the company's stock peak during the booming 1990s came in April 1997, just over two years before the S&P 500 topped out and started to retreat in September 2000.
21/31
matsiukpavel / Shutterstock.com
How Bellwether Companies Are Faring Now
When Caterpillar reported earnings at the start of 2019, it wasn't pretty. Profits were the furthest below expectations for any quarter in the last 25 years, and the company's projections for sales moving forward were mediocre at best — prompting a decline in the stock. However, a closer examination of the data would show that profits were down with sales slipping internationally but sales remained strong in North America.
Not to mention, Caterpillar's stock experienced significant declines in 2014 and 2015, even as the rest of the stock market kept roaring along — demonstrating that the company hardly marches lock step with the rest of the country.
22/31
ventdusud / Getty Images/iStockphoto
Stock Market Crashes
Stock market crashes are probably the best-known — and easily the most dramatic — warning signs of a looming recession. A stock market crash can cause a loss of consumer confidence as people are generally less ready to spend money when their investments are in the tank. That can slow spending and create larger economic problems.
There's also the psychological effect of the news. The chaos and panic that can grip the country as stocks seem to be falling without knowing where the bottom might be is contagious, especially as the news gets blasted across the headlines.
23/31
Bart Sadowski / Shutterstock.com
Past Recessions and the Stock Market
It's worth remembering that the only thing you can really tell from stock markets is how stock prices are faring. Troubling trends in the broader economy can materialize in the form of a stock market crash, but sometimes a crash is just a return to sanity after a period of frenzied enthusiasm among stock investors.
So, while crashes in 1929 and 2008 were signs of much more serious problems with the economy, massive crashes in 1987 and 2000-2001 were followed by relatively mild recessions that gave way to booming economic growth. The crash in 1987 is still the single largest single-day decline in market history, but its long-term effects proved minimal when compared to the Great Depression or the Great Recession.
24/31
Andriy Blokhin / Shutterstock.com
Stock Markets Now
Last year saw the first full year of declines for the S&P 500 in a decade, seemingly beginning the pull back and bear market that many experts have been saying was overdue for years. However, 2019 has seen markets bounce right back and continue setting record highs by June. So, while history would indicate that the good times can't keep on rolling much longer, the stock market doesn't seem to show any signs of slowing just yet.
25/31
gremlin / Getty Images
Unemployment Rates Drop Too Low
It might be indirect, but there's an interesting link between declining unemployment rates and a possible recession.
"There is not a robust relationship here," said Beckworth. "[But] if unemployment drops too low, the Fed gets worried inflation will take off. So, it increases interest rates. If it raises rates too far then yes — it can spark a recession."
The threshold for this to occur is very technical and defined by the Congressional Budget Office. The unemployment rate must fall to three-tenths of a percentage point or more below the nonaccelerating inflation rate of unemployment.
26/31
skynesher / Getty Images
Past Recessions and the Unemployment Rate
It certainly seems odd to think that low unemployment can be a bad sign, but when you consider its relationship with our old friend interest rates, it starts to make a lot more sense. However, it's worth noting that unemployment is likely to be low during periods of expansion and periods of expansion usually precede a recession. So, while unemployment is low at the end of a period of economic growth, it's also low in the middle of one, so it's never really that easy to draw a line between a low unemployment rate and a pending recession.
27/31
jacoblund / Getty Images/iStockphoto
The Unemployment Rate Now
For better or worse, if a low unemployment rate means a recession is coming soon, the U.S. is definitely headed into a recession. The current unemployment rate is at about 3.6% — the lowest level since the early 1970s. That said, the reason unemployment is so low is because of a booming economy, it's certainly not impossible to think it could keep falling if the current growth trend never reverses.
28/31
zodebala / Getty Images/iStockphoto
The Yield Curve Inverts
Most economists will tell you, there might be no sign of a pending recession more reliable than the inversion of the yield curve. Of course, it doesn't help that they seem to be the only ones who really understand what an "inverted yield curve" actually is, but so it goes.
The yield curve refers to a graph of the interest rates on Treasurys (government debt) of varying lengths. Money lent for longer periods of time normally has a higher rate to reflect the increased risk, so the graph usually slopes from lower rates for the short-term debt to the higher rates for the long-term debt.
However, the value of long-term bonds increases significantly when either interest rates or the stock markets drop, and because both those things happen simultaneously during a recession, bond traders start scrambling for the long-term debt when they feel a downturn is looming. That increased demand can eventually push the interest rates on long-term debt below short-term debt — "inverting" the yield curve.
29/31
eyfoto / Getty Images/iStockphoto
Past Recessions and Inverted Yield Curves
While the ins and outs of the market for government debt can be difficult to comprehend to the uninitiated, it plays a huge roll in the American economy. What's more, the reliability of this particular indicator blows most of the others out of the water in the eyes of most economists.
But, every recession in the past century has seen the yield curve invert prior to the downturn in growth, so this has become one of the more closely-watched signs.
The Yield Curve Now
Brace yourself: The yield curve is inverted and has been since May 2019. It also inverted earlier this year, but it flipped back after just a week. The most-watched yield curve — the difference between the three-month debt and the 10-year debt — inverted on May 23 and hasn't flipped back since.
No One Sign Is Perfect
More than anything else, the best thing to remember about the chance of a recession at any given point in time is that it's inevitable. Sooner or later, the good times give way to the bad, as they always have. And while there are warning signs, no one has really ever perfected timing the market. So while it's one thing to note the inversion of the yield curve and start sticking a little more in your savings account each month, doing something like selling off all your stock investments trying to avoid the next downturn is probably going to be more trouble than it's worth.
Click through to read about the most and least recession-proof states.
More on the Economy
Andrew DePietro contributed to the reporting for this article.
About the Author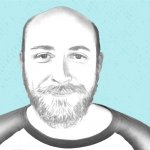 Joel Anderson is a business and finance writer with over a decade of experience writing about the wide world of finance. Based in Los Angeles, he specializes in writing about the financial markets, stocks, macroeconomic concepts and focuses on helping make complex financial concepts digestible for the retail investor.