In Spite of Recent Drops, Could Oil Be Headed for a Bullish Market?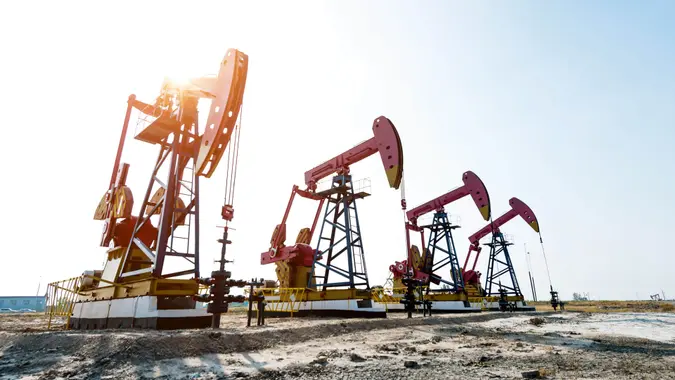 baona / Getty Images/iStockphoto
The U.S. Energy Information Administration released its weekly petroleum status report sharing prices of crude oil and gasoline for the prior week.
U.S. crude oil refinery inputs averaged 14.4 million barrels per day, up 424,000 per day over the prior week. Meanwhile, gasoline production decreased to 8.3 million barrels per day.
U.S. oil imports increased to 6.5 million barrels per day, up 1.1 million per day. Crude oil inventories sit 11% above the five-year average from this time last year, and motor gasoline inventories are up 5%.
Find Out: 19 Areas To Invest In During a Financial Crisis
Over the last four-week period, the amount of oil supplied averaged 18.9 million barrels per day, down 7.5% from this time last year, with motor gasoline down 12% and distillate fuel product down just 2.7%. Not surprising given the decrease in consumer travel this holiday season due to the pandemic, jet fuel product supplied dropped 34.9% compared to last year.
With the release of the report this morning, crude oil futures dropped slightly from their market opening of $45.60 and continue falling mid-morning. In spite of today's dip, industry experts like Jeffrey Currie, the global head of commodities for Goldman Sachs, state the commodities market could remain bullish for some time.
Demand for fuel oil also is expected to recover quickly once vaccines are approved and administered and people hit the road again, he said yesterday at an FT Live event.
More From GOBankingRates
Make Your Money Work for You