Stimulus Update: $5,000 Checks Are Coming to Residents of This State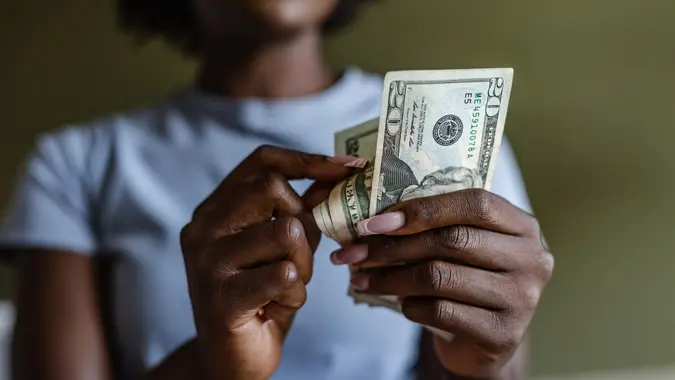 Riska / Getty Images
In an unexpected turn of events, residents of Illinois are in for a welcome surprise as unclaimed property checks worth up to $5,000 are making their way to their rightful owners thanks to the Illinois State Unclaimed Property Program. Unclaimed property refers to funds and assets held by the state that belong to individuals but have not yet been claimed.
Why Will Some People Receive Checks From The Illinois State Treasurer's Unclaimed Property Program?
Illinois is set to distribute unclaimed property checks, sometimes referred to as unclaimed property refunds, to eligible residents. This initiative aims to reunite residents with funds and assets that have remained dormant or forgotten over the years. 5 On Your Side reported that more than 66,000 people could automatically be eligible to receive up to $5,000 each (a total of roughly $47 million) just by checking their mail.
It's explained that Illinois State Treasurer Michael Frerichs worked with the Illinois General Assembly to create some changes within the Money Match program, making it easier to automatically return money to people without the need to file a claim. Lawmakers agreed to raise the automatic payment cap to $5,000, which used to be $2,000.
"All they have to do is endorse it and cash the check," Frerichs said. "We've tried to make it very easy to remove excuses that people have had to put more money into our economy."
Who Is Eligible for The Illinois Unclaimed Property Program Stimulus Checks?
The eligibility criteria for these unclaimed property checks are relatively straightforward:
Former and Current Illinois Residents: Both former and current residents of Illinois may have unclaimed property checks waiting for them. These checks could originate from various sources, including forgotten bank accounts, insurance policies, utility deposits, or uncashed paychecks.
The Deceased and Their Heirs: In some cases, unclaimed property checks may belong to individuals who have passed away. These funds can often be claimed by their heirs or beneficiaries.
Proactive Searchers: Even if you're unsure whether you have unclaimed property, it's worth conducting a search. You may be pleasantly surprised to find that you're eligible for a check.
Make Your Money Work for You
How to Claim Your Unclaimed Property Check
Claiming your unclaimed property check is a straightforward process, thanks to the Illinois State Treasurer's Office.
The Enhanced Money Match program utilizes technology from data already collected by the state and crossmatches it with the treasurer's unclaimed property database. When a matching name and a mailing address are confirmed, the property owner will get a letter from the treasurer's office that describes the amount of money they're owed and why it's owed to them.
After an additional security step, the office will simply send out a check. So, in many cases, individuals who are owed funds don't have to do anything to receive a stimulus check. You can also check now to see if you're owed any funds before receiving an automatic check in the mail.
More From GOBankingRates