Any Stimulus Updates To Know for Fall 2023?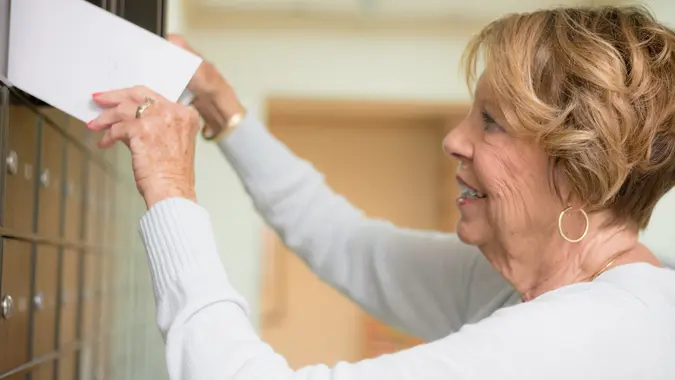 MonicaNinker / iStock.com
Government stimulus programs played an important role in helping Americans deal with economic fallout from the COVID-19 pandemic, but most of those programs are ancient history now — especially with the official end of the pandemic emergency. Although federal stimulus programs have shut down, a handful of states still have programs in place to provide economic relief.
Most of the state programs involve tax rebates for eligible residents and are still ongoing. Here's a look at stimulus updates to know for Fall 2023.
Alabama
In May, Alabama lawmakers approved a one-time tax rebate that will give $150 to single people and $300 to married couples. The state will begin distributing the rebates in November, Money reported. The tax rebates aim to compensate residents for the higher grocery taxes they paid while government budget surpluses increased. Nearly 2 million residents who filed a 2021 tax return qualify for the rebate.
Minnesota
One-time tax rebate payments of up to $1,300 per family started going out in August 2023, according to the Minnesota Department of Revenue. The program provides payments to eligible Minnesotans for the following:
$520 for married couples filing a joint 2021 income or property tax return with adjusted gross income of $150,000 or less
$260 for all other individuals with 2021 adjusted gross income of $75,000 or less
Another $260 for each dependent, up to three dependents
Rebates were made possible because of the state's projected budget surplus of $17.6 billion and will go to about 2.1 million residents. For more information, visit the Department of Revenue site.
Montana
Montana Gov. Greg Gianforte signed three state House bills into law to provide tax rebates for eligible Montana taxpayers. House Bill 192 provides a rebate for individual income taxes paid in tax year 2021. House Bills 222 and 816 provide a rebate for property taxes paid in tax years 2022 and 2023.
Make Your Money Work for You
Montana residents might qualify for a property tax rebate of up to $675 and/or an income tax rebate equal to the lesser of $2,500 for joint filers ($1,250 for other classifications) or their state tax liability. The state began issuing individual income tax rebates in July, according to the Montana Business & Income Tax Division. These rebates will be issued in the order that they were filed and will be completed by Dec. 31.
Taxpayers can claim the 2022 property tax rebate online through the agency's TransAction Portal or in paper form. The claim must be filed by Oct. 1. The state will begin accepting claims for the 2023 rebate on Aug. 15, 2024, and the claim must be filed by Oct. 1, 2024. Visit the Business & Income Tax Division site for more information.
New Mexico
Earlier this year New Mexico Gov. Michelle Lujan Grisham and the state legislature approved rebates for New Mexico taxpayers, as well as economic relief payments to New Mexico residents who are not required to file taxes. Payments include a refundable income tax rebate of $1,000 for married couples filing joint returns, heads of household and surviving spouses and $500 for single filers and married individuals filing separately. The rebates will be sent automatically to eligible New Mexico residents who have filed a 2021 personal income tax return. The deadline for filing is May 31, 2024.
Washington State
Eligible individuals and families can receive up to $1,200 in tax credits if they meet certain eligibility requirements. You can apply for the credit through Dec. 31. Among the items you'll need are a copy of your federal tax return, your Social Security number or Individual taxpayer identification number, your address and personal information such as your date of birth, spouse's name and children. For more info, go to the Washington Department of Revenue site.
Make Your Money Work for You
More From GOBankingRates