Used Car Market: Who Are the Biggest Winners and Losers as Prices Drop?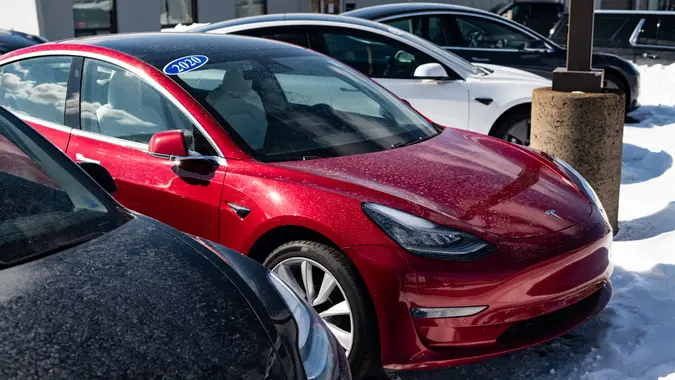 shaunl / Getty Images
With the price of food continuing to rise, at least consumers are seeing relief in one spending category: The price of used cars is dropping in line with rising interest rates and decreased consumer demand. But will prices drop enough that they reach something close to pre-pandemic costs?
According to a Feb. 24 Autoweek report, consumer price index data suggested that used car prices fell 11.6% between Jan. 2022 and Jan. 2023. However, the decline has been relatively tame in the months spanning July 2022 to present — a reduction of about 1.4% per month. This puts those looking to buy a used vehicle in a winning position, even though dealerships are struggling to maintain a sufficient inventory of used cars and trucks for potential customers to purchase.
Consumers Can Benefit From Lower Prices on Used Cars
While smaller profit margins on used vehicles may spell bad news for car dealers and rental car companies, consumers can celebrate. If you can afford to pay cash for a used car — or secure 0% financing with a good credit score — you'll benefit from lower prices without being subject to higher interest rates. And, as a secured loan with the vehicle as collateral, auto loans typically have lower interest rates than unsecured debt, such as credit cards.
Make Your Money Work for You
In October 2022, U.S. News reported that the average interest rate for a used car loan (if you have a credit score of 750 or above) is 9.23%. You can save on your monthly payments and interest charges by putting more money down.
It's possible Americans will see the price of other consumer goods holding steady, however, as the Fed is expected to deliver yet another interest rate hike in March to combat persistent inflation. Supply chain issues — including reduced vehicle inventories — continue to plague the U.S. economy.
This story has been updated with additional information.
More From GOBankingRates