9 Aldi Foods To Stock Up Your Freezer With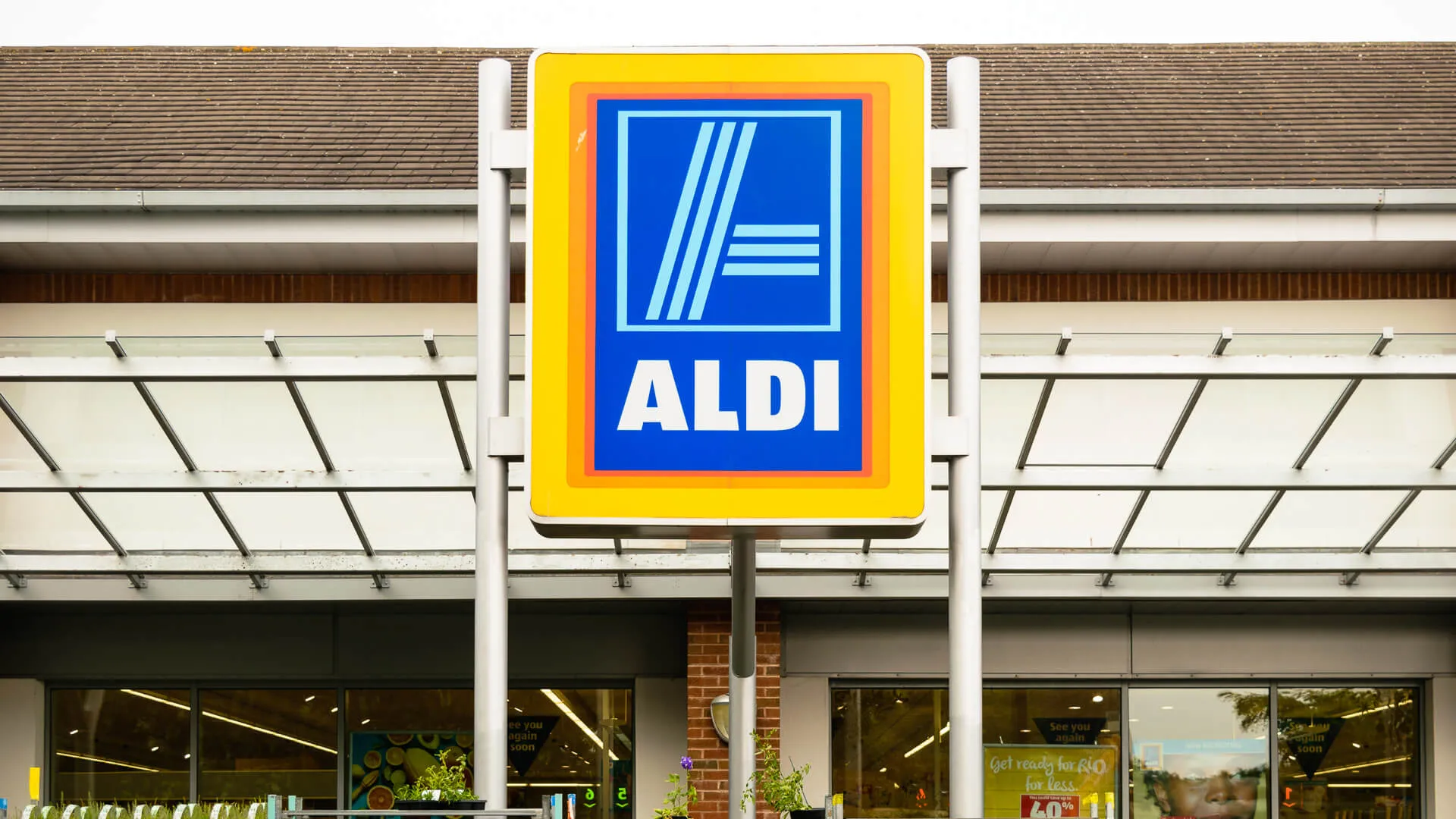 Stocking your freezer is always a good idea. Of course, this can also be expensive — but not if you shop strategically at Aldi.
Low everyday prices offered by the supermarket chain make it possible to fill your freezer with the frozen form of everything from fruits and vegetables to entire meals. Even if you make a huge dent in your stash each week, you can do so with zero guilt.
Having a wide array of frozen food on hand is both convenient and an easy way to save money. When you're short on time for dinner, you can quickly pull out an Aldi frozen entrée instead of ordering pricey takeout.
Beyond that, Aldi offers great prices on staples that might serve as sides or main ingredients in household favorites. Ensuring these items are always on hand will save you from having to make last-minute trips to the store or offend your taste buds by going without.
No matter what your freezer needs, Aldi likely has it on hand, at a low price. Here's a look at nine cheap frozen foods you'll want to pick up on a regular basis.
Mama Cozzi's Pizza Kitchen Margherita Cauliflower Crust Pizza
Price: $6.05
If your freezer doesn't have at least a few pizzas in it, you're doing something wrong. The Mama Cozzi's Pizza Kitchen Margherita Cauliflower Crust Pizza offers a healthier take on the classic.
Made with 100% real cheese, this pizza is covered with tomato sauce and oregano and features a garlic crust. Pair it with a salad for a delicious, balanced dinner for one or two.
Alternately, you could offer it as an appetizer when serving a group of four.
Mama Cozzi's Pizza Kitchen Garlic Texas Toast
Price: $2.45
The ultimate side dish, everything pairs well with Mama Cozzi's Pizza Kitchen Garlic Texas Toast. Each box contains eight slices, which might mean you have leftovers, depending on the size of your family.
Everyone loves garlic toast, so this one is sure to please even the choosiest eaters. Warm and delicious, this accompaniment can turn a dinner that's just a bit too small into one that ensures everyone leaves the table feeling satisfied.
Make Your Money Work for You
Bremer Alfredo Chicken Skillet
Price: $4.95
When you want to feed your family a mouth-wateringly wholesome meal, but the day gets away from you, here's an easy solution. The Bremer Alfredo Chicken Skillset features pasta in an alfredo cheese sauce with broccoli, carrots, garden peas and seasoned white meat chicken.
Easy to prepare, it can be cooked in a skillet in just 10 minutes or heated in the microwave. Cleanup is also simple, as you'll have just one dish to wash.
Fremont Fish Market Medium Raw Peeled Shrimp
Price: $5.85
A great addition to so many meals, you'll always want to have a bag of Fremont Fish Market Medium Raw Peeled Shrimp on hand. All natural, these shrimp are BAP-certified and contain no preservatives, so you can feed your family with confidence.
Each 12-ounce bag contains approximately 38-45 shrimp. These deveined shrimp are peeled and their tails are off, so you can instantly add them to your dish without any extra work.
Simply Nature Organic Sweet Potatoes
Price: $1.55
There are so many ways to use this bag of Simply Nature Organic Sweet Potatoes. Free of more than 125 artificial ingredients and preservatives, they can be roasted, steamed or even mashed.
A superfood, sweet potatoes serve your body vitamin A, vitamin C and manganese and a multitude of health benefits, meaning you'll want to make them a regular in your diet.
These frozen sweet potatoes can serve as a side dish or even the base layer of a main course — e.g., a loaded sweet potato — making them a truly versatile freezer item.
Season's Choice Steamable Frozen Broccoli Florets
Price: $1.09
You want your family to eat their veggies, but it's not always easy — or affordable — to have fresh broccoli on hand. However, Season's Choice Steamable Frozen Broccoli Florets offers all the health benefits, without the hassle or high price tag.
A vegetable you always want in your freezer, broccoli contains more protein than most other vegetables. It's also packed with nutrients, including fiber, iron and potassium — just to name a few.
Make Your Money Work for You
Bremer Original Meatballs
Price: $6.85
Hearty and delicious, meatballs tend to be a crowd pleaser. Therefore, you can't go wrong by stocking up on Bremer Original Meatballs, free of artificial coloring and flavors.
Each bag contains approximately 64 fully cooked meatballs. You can microwave a serving in just 40 seconds or opt to cook them in the oven or stove top.
Pair them with pasta for a hearty Italian dish or turn them into meatball subs. This is a cheap and easy way to feed your family a filling meal they'll truly enjoy.
Season's Choice Frozen Blueberries
Price: $4.75
Another superfood, you'll never regret stocking up on this 24-ounce bag of Season's Choice Frozen Blueberries. Ideal for smoothies, Greek yogurt parfaits, blueberry pancakes, blueberry muffins and oatmeal, these blueberries have so many uses.
Buying frozen blueberries a great way to enjoy this popular fruit on a budget all year long. A leading antioxidant, blueberries are rich in nutrients and may lower your blood pressure, making them an ideal food to work into your daily diet.
Belmont New York Cheesecake Twin Pack
Price: $2.19
Sometimes you just need a piece of cheesecake. This means putting at least one 6-ounce Belmont New York Cheesecake Twin Pack in your freezer is probably one of the best decisions you'll ever make.
Enjoy a classic baked cheesecake with rich cream cheese on a graham crust. It's free of high fructose corn syrup and artificial flavors, so you can enjoy each bite with zero guilt.
Every package contains two slices of cheesecake. If you prefer a different flavor, Aldi also sells frozen Strawberry and Turtle cheesecakes from this brand.
More From GOBankingRates
Prices are accurate as of Feb. 28, 2023, and are subject to change.

BEFORE YOU GO
See Today's Best
Banking Offers