5 Cities With High Salaries, Low Costs of Living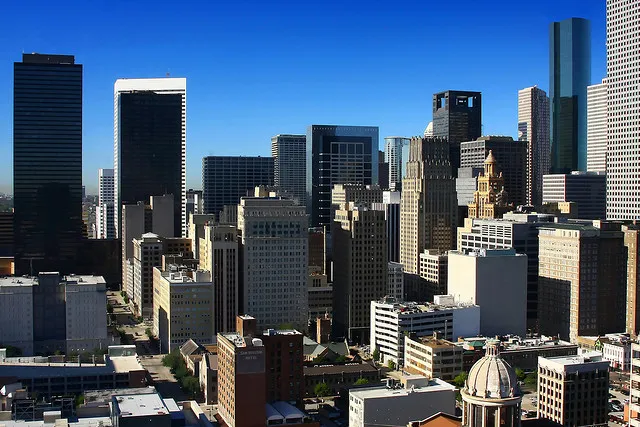 Here's a common myth: If you live in a city that has typically high wages, you'll probably have a fair amount of expendable savings. Actually, even if a city has a high average salary, residents could still struggle financially due to an equally high cost of living.
The Huffington Post points out that New York City boasts far above-average pay rates — $6 more per hour than the average national rate of $22.71; however, New York's cost of living is 216 percent higher than the national average. Whether a city provides higher salaries, market forces that determine daily expenses give the truest cost of living for a particular area.
We've compiled a list of cities that offer their residents the most expendable cash possible — that is, the greatest difference in salaries and cost of living, where residents will have a nice chunk of change to spend on whatever they want.
Locations With the Greatest Income-to-Cost Gaps
Houston, Texas
According to Forbes, Houston ranks No. 1 for the biggest gap in income and cost of living. Thanks to affordable housing, electricity, transportation and consumer goods prices, residents of Houston can take advantage of the most cost-efficient city in the United States.
Omaha, Neb.
According to municipal records, residents of Nebraska's largest city are able to enjoy the best of both economic worlds. Individuals working in Nebraska are able to earn an average $24.75 per hour, according to The Fiscal Times, which is $2 more than the national hourly wage. They're also able to enjoy a cheaper-than-average standard of living (12 percent less) and a less expensive housing cost compared to the national average (21 percent less).
Make Your Money Work for You
Dallas-Fort Worth, Texas
Don't let the low salaries fool you. According to LoanSafe.org, Texas' cost of living enables low salary brackets to maintain a comfortable lifestyle and still have money to save. Based on the low cost of everyday items, the citywide average annual salary of $53,453 was adjusted 4 percent higher to $55,564, when compared to the nationwide cost of living.
Austin, Texas
According to PayScale.com, Austin has the best of both economic worlds. Its housing prices are 15 percent below the national average and its cost of living trails the nationwide average by 3 percent. Bolstered by its large tech community, Austin gives its residents a good chance at socking away some cash along with a comfortable standard of living.
Charlotte, N.C.
PayScale.com found that Charlotte has one of the highest average salaries and lowest costs of living. With housing prices resting at 23 percent less and utilities 14 percent less than the national average, residents would be hard-pressed not to find money available to save or invest. Charlotte's cost of living is 15 percent cheaper than Miami, 37 percent cheaper than Anchorage, Alaska, and a whopping 138 percent cheaper than New York.
Photo credit: telwink