Retirement Savings: 7 Best Florida ZIP Codes To Retire To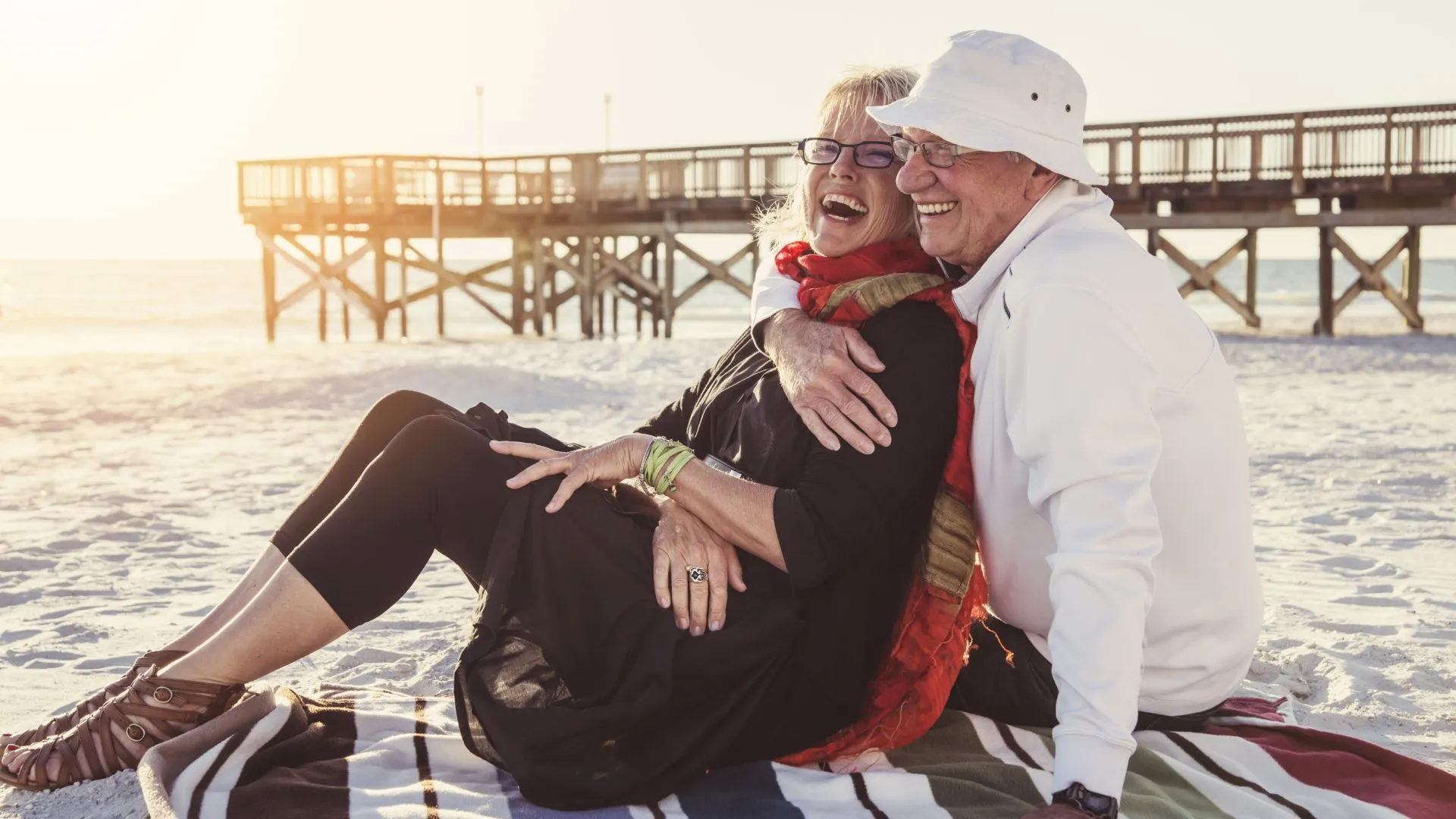 If you are thinking of leaving the  9-to-5 grind and embracing a more flexible lifestyle, the idea of living anywhere is an enticing opportunity. Florida is an obvious first choice for many due to its year-round sunshine and low taxes. In fact, it is home to the highest percentage of senior citizens in the U.S., tied with Maine at 21%, offering retirees a vibrant social life during their well-deserved retirement years.
For those considering Florida as their retirement haven, let's dive into seven ZIP codes that promise a high quality of life for seniors in the Sunshine State. 
Gainesville (32605)
Median home sale price: $216,800
Gainesville, located in Alachua County, stands out with the lowest median home sale price on our list. But it's not just affordability that makes this place special. Gainesville exudes a lovely college-town vibe, affording seniors a youthful nightlife while ensuring their financial security.
"Gainesville is a great retirement destination for those who want to be close to a university," said Kyle Bazylo, realtor and founder of Selling South Winnipeg. "It is home to the University of Florida, which offers a variety of cultural and educational opportunities."
Make Your Money Work Better for You
Tallahassee (32308)
Median home sale price: $240,400
Tallahassee not only offers a cost of living of 6% lower than the state average but also boasts two major hospitals and multiple clinics. This makes it an ideal choice for retirees looking for the peace of mind that comes with affordable living and accessible medical care.
"Tallahassee is the state capital of Florida and is home to a variety of government agencies and businesses," Bazylo said. "It is also home to Florida State University, which offers a variety of cultural and educational opportunities."
Nature enthusiasts are sure to appreciate the city's proximity to outdoor adventures, including hiking and camping sports within a 2-hour dive, and the beach just a 3-hour drive away.
Naples (34102)
Median home sale price: $1,025,800
For those seeking a luxurious retirement experience, Naples is the epitome of retirement destinations.
"The zip code 34102, in particular, is fantastic because it's right in the heart of everything — we're talking about a stone's throw from the beach, upscale shopping and gourmet dining," said Humberto Marquez, real estate broker at Awning. "Plus, the area boasts top-tier medical facilities, which is a big draw."
Experience daily walks on pristine beaches, gorgeous sunsets, lush golf courses and an average temperature of 77 degrees Fahrenheit. ZIP code 34102 offers a slice of paradise for those with the budget for it.
The Villages (32162)
Median home sale price: $281,600
Retirement doesn't have to be a solitary journey. The Villages offers a unique sense of community, being one of the world's largest retirement communities with numerous amenities and activities for adults aged 55 and over. 
"It's got a sense of community that you don't find just anywhere," Marquez said. "Recreational centers, golf courses, you name it. It's an active adult's dream. I once had a client who moved there not knowing a soul, and within a week, he was a part of a close-knit golfing group. They even had matching shirts!"
The city's allure doesn't stop at aesthetics; it's replete with recreational centers, parks, golf courses, shopping, dining and entertainment, ideal for active adults looking to thrive in retirement.
Make Your Money Work Better for You
North Palm Beach (33408)
Median home sale price: $394,000
North Palm Beach offers retirees a beachside paradise with an urban yet laid-back vibe while remaining close to the buzz of West Palm Beach. While this ZIP code might not be on everyone's radar, it should be.
"What makes 33408 ideal is the balance — you've got tranquility, ocean views and excellent healthcare, but you're also just a hop away from the urban amenities," Marquez said. "I remember a couple who moved there recently, and they loved the quiet atmosphere so much they said it was like living in a constant state of meditation!"
St. Petersburg (33706)
Median home sale price: $478,700
Known as "The Sunshine City," St. Petersburg is an idyllic location for retirees looking for a retirement filled with travel and adventure. This city is close to the Tampa International and St. Pete-Clearwater International Airports and features three major hospitals in nearby Tampa.
"It's got a bit of everything — arts and culture, great healthcare and a strong sense of community," said Marquez. "Plus, the cost of living there isn't going to make your wallet weep. I've had clients who love art shows, and they were thrilled with the vibrant local art scene in St. Pete. They even started dabbling in painting themselves after settling in!"
Retirees can enjoy a relaxing environment near airports and hospitals, all while savoring great restaurants, museums, parks and the cultural richness that the city offers.
Sarasota (34293)
Median home sale price: $283,200
A mere 30-minute drive from the pristine white sand beaches of the Gulf Coast, Sarasota offers an exceptional quality of life. With fine dining and shopping, reasonable living costs and proximity to Tampa's big city amenities, it's the perfect city for retirees seeking an active life.
"With so many retirees wanting to live very active lives, there are endless choices for them to enjoy," said Kristen Conti, real estate broker and owner at Peacock Premier Properties. "It is under 20 minutes to the Sarasota Bradenton International Airport, making it ideal for those retirees who enjoy traveling abroad or frequent trips back "home" to see their grandchildren. Medical facilities are in walking distance for many residents, making them feel secure about their health choices."
Median home sale prices for each ZIP code have been compiled from Niche.
Photo Disclaimer: Please note photos are for representational purposes only. As a result, some of the photos might not reflect the exact ZIP codes or locations listed in this article.
More From GOBankingRates