How Much Do Hackers Make From Stealing Your Data?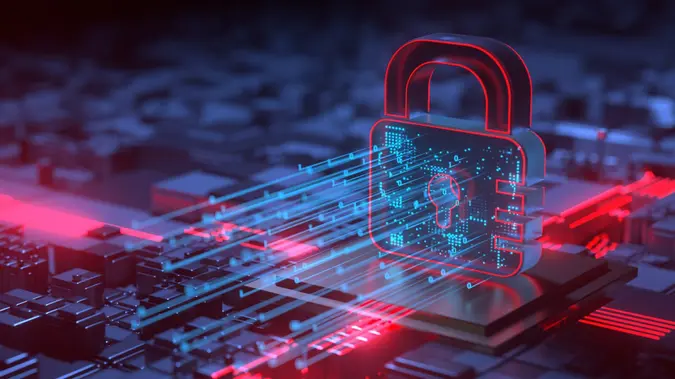 Just_Super / Getty Images
Stolen data is king to fraudsters. The more data sells, the more hackers use stolen data to enable fraud. And as society becomes more technologically advanced, it becomes even more critical to be vigilant and protect valuable data.
Let's take a closer look at the types of data which are most frequently stolen and the amount of money hackers can make from stealing your data.
Here's what makes stealing data so lucrative for fraudsters.
How Much Is Your Data Worth to Hackers?
Manraaj Mand is the managing director at WatchDog Security. Mand cited research from the Privacy Affairs' Dark Web Price Index Study outlining what hackers earn, on average, on stolen data in 2023. Here are just a few popular stolen data categories.
Stolen banking login information. This amount varies depending on how much money is in the account. An account with a minimum balance of $100 pays out $40 to fraudsters while an account with a $2,000 minimum balance pays out $60. Similarly, well-known banking institutions pay out extremely well. A Chase Bank login pays out $500 to fraudsters.
Credit cards. This follows a similar structure to stolen banking login information. For credit cards with an account balance up to $1,000, hackers receive $70. Cards with a balance up to $5,000 will be paid out $110.
Forged physical documents. Several types of forged passports, drivers' licenses and state IDs pay out handsomely for hackers. In the United States, hackers can make $200 each off forged IDs from states including Delaware, Indiana, Montana, Nevada, Texas, Louisiana and Utah. 
Cryptocurrency. Verified Binance accounts pay out $410 to hackers while a hacked Coinbase verified account can fetch $250.
In addition to these categories listed above, Chris Hauk, consumer privacy champion at Pixel Privacy, adds that personally identifiable information (PII) can be sold in large numbers for anywhere from $1 to $4 per record. This depends on the amount of information included in each record. 
PII is not just limited to hackers either. Hauk said marketing firms will also pay money for PII in order to conduct spam campaigns. 
Where Do Hackers Commonly Steal Data?
Both Hauk and Mand agree data is commonly stolen through data breaches. The types of data stolen in these breaches includes business information, medical records and credit and financial information. 
Make Your Money Work Better for You
Typically, data breaches occur from phishing, weak or reused passwords or lack of multifactor authentication (MFA). One breached, Mand said it's quite simple to exfiltrate data because most organizations don't have access to Data Loss Policies (DLP) to prevent exfiltration. In a data breach, Mand said data is either resold publicly on the dark web or privately between cybercriminals or it may be kept for personal use.
How Can I Protect My Data?
To protect data, Mand said it's critical to protect the assets which house this data. 
From a broad sense, Mand recommends companies encourage employees not to use weak or reused passwords by implementing a strong password policy. Organizations should establish an incident response and business continuity plan, create off-site backups and avoid exposing sensitive ports to the internet. 
In addition to using unique and secure passwords on all accounts and MFA when it is offered, Hauk also recommends moving to use the passkey method when logging into your accounts. This method uses an encrypted passkey to log into accounts and requires either fingerprint or facial identification which only you can provide.
More From GOBankingRates