4 Dumbest Money Moves Millennials Can Make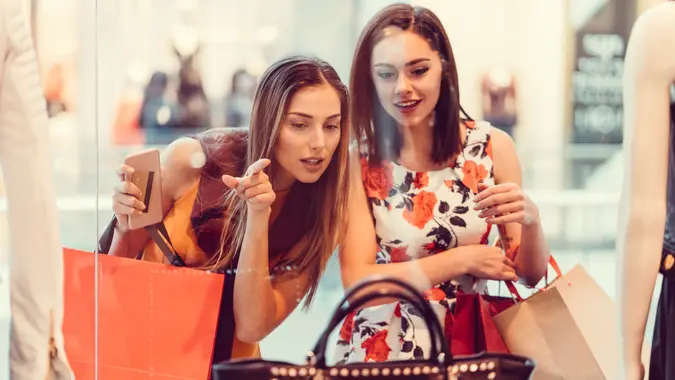 martin-dm / Getty Images
While there are endless sources of information and advice millennials can choose from, this also entails conflicting guidance on which financial steps this generation should and should not take.  
While individual circumstances are different, hence making millennials' needs vary, experts agree that there are specific moves this generation should avoid in order to plan smartly for retirement, be financially secure and dodge additional pitfalls.
Here are some of them. Also see the smartest money moves millennials can make.
Failing To Properly Plan for Retirement
Several experts agree that failing to contribute to an employer-sponsored retirement plan is a crucial mistake for millennials. While retirement might seem far away for some of them, it's important to take advantage of the power of time.
According to a Goldman Sachs' retirement survey, a whopping 34% of millennials feel they're behind on their retirement savings.
"One mistake we see millennials make is failing to contribute to employer-sponsored retirement plans, especially those with employer matches," said Lena Haas, head of wealth management advice and solutions at Edward Jones. "At a minimum, put enough into your 401(k) to earn your employer's matching contribution, if one is offered."
While employers can set their own rules, a typical match is 50% of what you put in, up to 6% of your salary, Haas said. "So, if you don't contribute the amount needed to earn the match, you are essentially leaving money on the table."
Avoid Emotional Investing
Another pitfall for millennials to avoid is emotional investing. AMG Funds explains that as allowing emotions to drive short-term investment decisions that "may lead to selling low and buying high, classic mistakes that can make it difficult to achieve long-term financial goals."
"Bad habits are easy to fall into, and emotional investing can be one of them," said Cassandra Rupp, senior financial advisor at Vanguard. "It is understandable that market volatility and/or recession concern can cause emotional discomfort and anxiety for investors, leading them to make knee-jerk reactions that may take their financial plan off course."
On the other hand, Rupp added, new asset classes or investments with promises of strong returns can cause investors to make quick decisions they haven't thoroughly considered.
According to Rupp, millennials should focus on what Vanguard deems the "four principles for investing success," which include creating clear, appropriate investment goals, developing a suitable asset allocation using broadly diversified funds, minimizing costs and maintaining perspective and long-term discipline.
"We believe these principles are always true," Rupp said, "but are especially useful during times of market volatility when investors — including millennials — may need to be reminded to focus on what they can control and avoid the investments du jour."
Staying on the Sideline
According to David McDonough, founder and CEO of Commonstock, the worst financial move by millennials was remaining on the retail investing sideline following the 2008 financial crisis, which means they did not take advantage of a historic run-up in markets.
"This has left scars," McDonough said. "The Great Recession was especially catastrophic for the millennials economically, and many have been hesitant or less able to take risks due to burdens like student loan payments."
While saving and investing are both essential components of wealth building, millennials own just 2.3% of stocks, according to Federal Reserve data.
"Gains from investing — in both real estate and the market — have been a key driver of prior generations' wealth," McDonough said. "If millennials are ever going to catch up, an investment strategy is a critical component of shoring up their financial futures. Especially top of mind now, amid the retail investing winter."
YOLO'ing It
The dumbest move millennials can make is trying to keep up with the Joneses, said Jay Zigmont, Ph.D., CFP, founder of Childfree Wealth.
"While this is an old concept, it is at an extreme level now due to advertising and social media," Zigmont said. "Other people post their new car on social media, but they don't post the $700 [monthly] payment that goes with it. Once we see that new car, we can get stuck comparing ourselves to them, even though we all know that comparison is the thief of joy.
"If you ever find yourself or your friends saying you deserve an item, take that as a warning that comparison or lifestyle creep is eating away at your finances and joy."
The sentiment is echoed by several experts who say that focusing on YOLO (you only live once) and never saving for the future is a key mistake.
"There are tons of old people that have been there, done that," said Derek Sall, founder and lead at Life And My Finances. "Now they have no money and hate their lives. Be smart. Mix YOLO with good old-fashioned retirement investing."
More From GOBankingRates