Expert: Money Moves Every Mom Should Make To Keep Her Finances on Track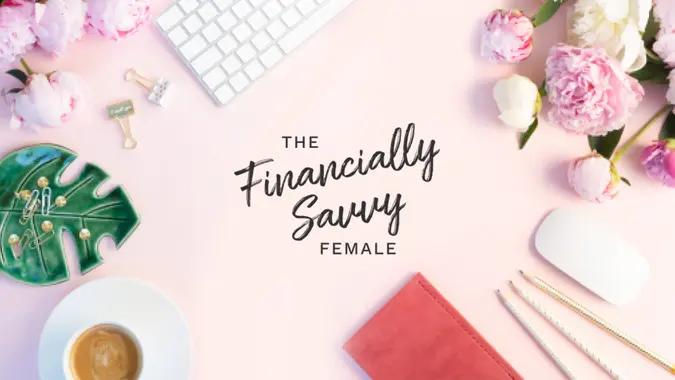 neirfy / iStock.com
While being a mother can be an incredibly rewarding experience, it can, unfortunately, take a toll on your finances. There are several reasons this may be the case. Having children and leaving the workforce to prioritize family is a significant driver behind the fact that, on average, women have 30% less in retirement income than men, according to TIAA. Leaving the workforce for caregiving can mean a reduction or elimination of income if you don't have access to paid maternity leave, not to mention the loss of retirement savings contributions and employer match contributions during this time.
The Future of Finances: Gen Z & How They Relate to Money
With a Recession Looming: Make These 3 Retirement Moves To Stay On Track
In this "Financially Savvy Female" column, we're chatting with Melody Evans, wealth management advisor at TIAA and a mother herself, about how moms can financially prepare for the future.
According to the TIAA data, nearly half of mothers have no retirement savings at all and 27% reported they were saving but not to the level they wanted. It can be hard to prioritize saving for the future when you already feel stretched thin financially. What are some painless ways that women can reallocate funds to boost their retirement accounts?
While finding extra money to save for retirement may seem like a daunting and sometimes impossible task, there are ways to give your retirement savings a boost. The first step is to take advantage of some options that may already be available to you.
Live Richer Podcast: Scamdemic – Don't Fall Victim to These Money Scams
If you aren't doing so already, consider saving into your employer-sponsored retirement plan — a 401(k) or 403(b). These accounts are funded by salary deferral, so you are able to save money before it ends up in your paycheck. This can lower your taxable income and many employers will match your contribution.
Contribute to meet your employer's match. Many employers will match your contributions to some retirement savings plans anywhere from 3% to 6%. Contributing up to your employer match could double your monthly contributions, for free!
Save your next pay increase. Before you get used to your next bump in pay, allocate it to your retirement plan at work.
Receive a bonus at work? Save a portion of your bonus into a tax-deferred savings retirement account, such as a Roth IRA. As long as you earn less than $218,000 as a married household or $138,000 as a single person, you can make up to a $6,500 contribution that will grow tax-free for retirement.
Reduce spending to increase retirement savings. Examine your budget and look for ways to reduce costs or reallocate money you are already spending to align with your retirement savings goals. Can you save money on your car insurance? Are you paying for streaming or other services and not using them? Reduce or eliminate monthly subscriptions and funnel the extra savings into a retirement account. You want to sign up for automatic contributions when it comes to saving, but not automatic deductions for things like subscriptions or memberships.
50 or older? Take advantage of catch-up contributions! If you are 50 or older, you are eligible to contribute an additional $7,500 in catch-up contributions into your 401(k) account or other employer-sponsored plan.
The TIAA survey found that just 36% of women with at least a college-level degree put a lot of thought into the impact of staying at home on their retirement savings, versus 50% who put a lot of thought into the costs of child care. The survey also found that more than half of women (54%) reported they would keep their current job rather than take a new job with a higher salary but with higher child care costs. When faced with the decision between prioritizing career earnings versus paying for child care, what factors do women need to consider?
While many families crunch the numbers regarding child care and determine that it is simply "not worth it" for one spouse to work when they could alternatively stay home, families fail to consider the total picture of the earnings that would be lost while staying at home. When comparing the costs of child care to your earnings, make sure your calculations include the money you would be missing out on from retirement savings, employer contributions to retirement plans and potential pay increases or career growth during that time. Also ask yourself: What is the process for re-entry into your previous role or industry if you have a gap in employment?
Child care is very expensive, but those costs don't last forever. Every family needs to decide what is right for them, but I would encourage them to consider all of these factors.
Moms might need to play financial catch-up if they take time off work for caregiving. What are some ways they can bounce back and/or prepare their finances ahead of time so that they don't fall behind on savings goals?
Moms should create a plan for saving for short-term, mid-term and long-term goals before, during and after taking time off from work, and make saving for retirement part of the plan. Calculate your current monthly retirement savings contributions and try to save as close to that amount as possible during leave so your retirement savings totals do not fall off track. Creating a monthly budget at the beginning of each year and checking in with it quarterly can go a long way towards keeping your spending and saving intentional.
Moms may also want to consider Spousal IRAs. Spousal IRAs are designed for married individuals who are not earning money. They are a great way to continue saving for retirement while you're out on leave. You may also want to consider working with a financial advisor to help you develop a strategy for keeping your retirement savings on track.
GOBankingRates wants to empower women to take control of their finances. According to the latest stats, women hold $72 billion in private wealth — but fewer women than men consider themselves to be in "good" or "excellent" financial shape. Women are less likely to be investing and are more likely to have debt, and women are still being paid less than men overall. Our "Financially Savvy Female" column will explore the reasons behind these inequities and provide solutions to change them. We believe financial equality begins with financial literacy, so we're providing tools and tips for women, by women to take control of their money and help them live a richer life.
More From GOBankingRates