Got a Money Question? GO Ask an Expert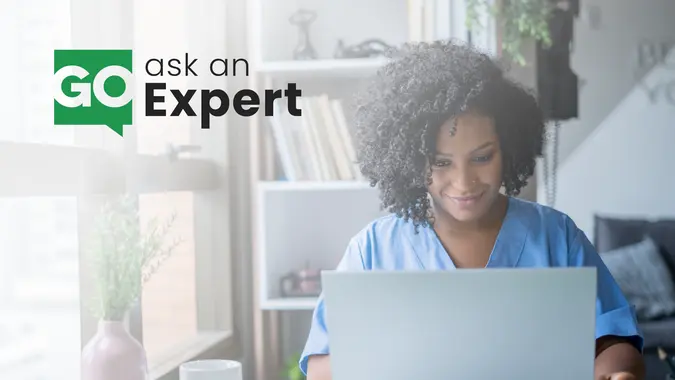 Nobody has all the answers to money questions they encounter throughout their personal finance journey. You may find yourself wondering what the "right" answer is to common money questions like these:
What's the difference between a bear and bull market?
How do I know if I should open a traditional IRA or a Roth IRA?
What's the best strategy for paying off credit card debt?
How do I create a budget?
Which type of savings account should I open?
GOBankingRates knows money can get complicated, so we're giving you the opportunity to GO Ask an Expert. It's easy to get started. Fill out the form below and we'll have an expert in the field answer it.
Got a Money Question? GO Ask an Expert
Here are a few icebreaker money questions that can help you get started:
I'm a Gen Zer. What's the best way I can start saving for retirement now?
How do I check my credit score?
I'm a first-time investor. How do I start investing?
Can I lower my utility bills each month?
Which financial literacy principles should I teach my children?
Should I delay my retirement?
Be sure to give as many details as possible as every financial situation is different. GO Ask an Expert is dedicated to helping readers like you Live Richer by guiding you through every phase of your financial journey. Check in with GOBankingRates.com to see if your question gets answered.
Got a Money Question? GO Ask an Expert
More From GOBankingRates