Grant Cardone's Top 5 Money Tips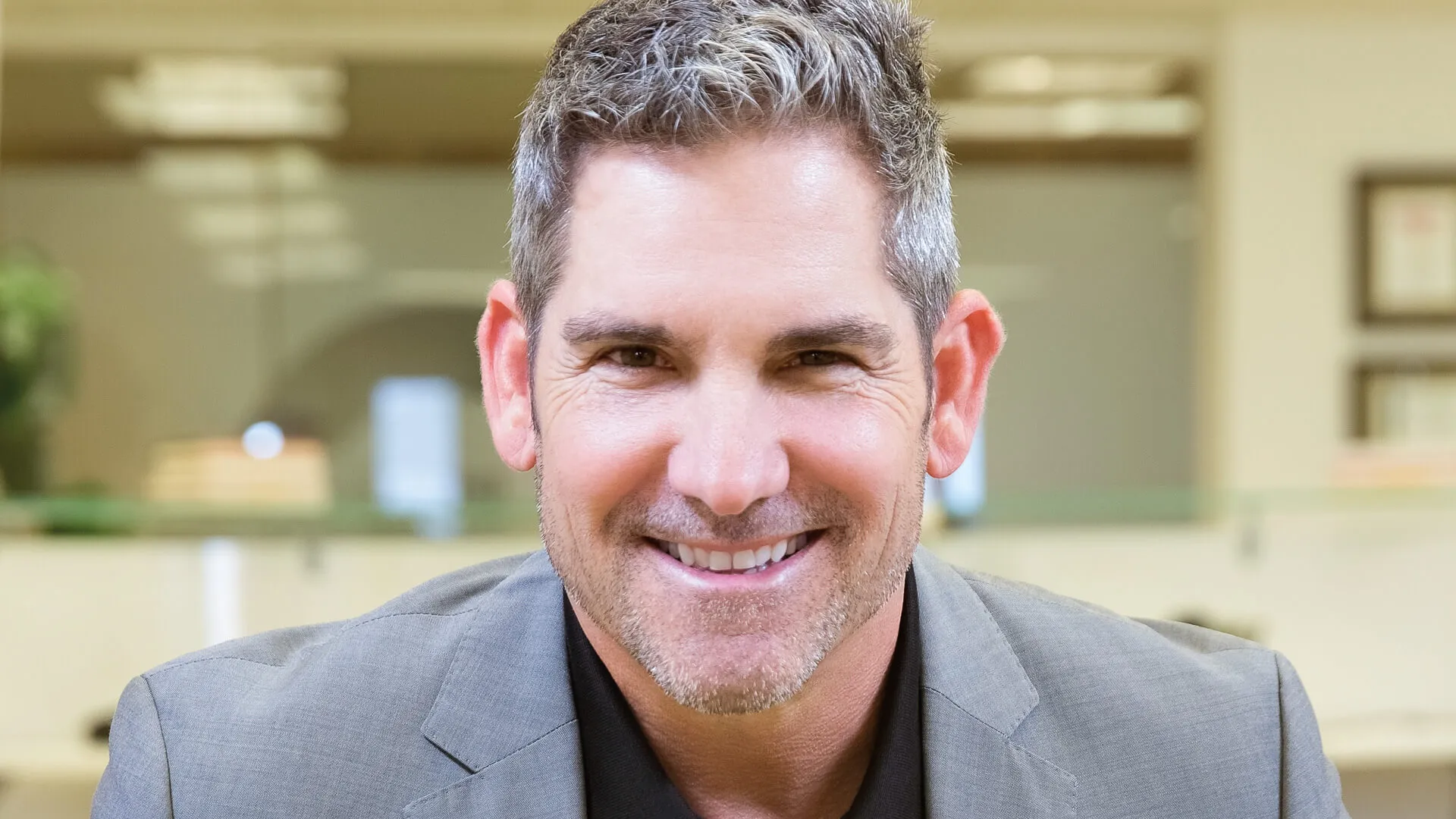 With roughly 2.4 million YouTube subscribers, 1 million Twitter followers, 4.2 million Instagram followers and multiple New York Times bestselling books, Grant Cardone is one of the world's most popular and influential financial minds. One of the most sought-after speakers and coaches in the game, Cardone is the CEO of Cardone Capital and Cardone Enterprises, and he built a $4 billion multifamily real estate empire from scratch.
Cardone is most famous for his 10X philosophy, which his followers absorb through his podcast, events, books and social channels. Millions of people flock to these sources for money tips from one of the country's most visible and successful self-made entrepreneurs.
Want to vote for Grant as your favorite money expert? Click here and go to his expert page.
He dishes on everything from business and personal finance to real estate and investing — and GOBankingRates sat down with him for an exclusive Q&A interview where he revealed secrets to success that you won't find even on his 10X network.
The following is a sample of what you'll find in the interview, as well as some of Cardone's other top money tips for finding success, even in uncertain times.
If You're Getting Into Real Estate, Go Big
In the interview, GOBankingRates asked Cardone what he wishes people knew about real estate investing that they probably don't before getting started. His answer provided golden advice for anyone who had planned to follow the natural tendency to start off small. 
"More units are easier to buy, finance and manage than a few units," Cardon said. "Scale is what makes you into a real investor, not a manager."
If You're Searching For a Place To Buy Properties, Head South
When GOBankingRates asked Cardone about the best types of property investments to make in 2023, the real estate mogul offered insight not just for what, but where to find the best deals. Real estate, after all, is more about finding the right location than the right property.
"Multi-family in the Southeast where there's positive job migration and tenant-friendly politics," Cardon said. "Also there will be a place, in owner financed sub-3% interest rate single-family homes."
Check Out: 15 Cities Where Houses Are Best Bargains Right Now
Depend Only on the Person Staring Back at You in the Mirror
Self-reliance is a central theme in Cardone's philosophy, and whether he's talking about real estate, entrepreneurialism or anything in between, he preaches the necessity of self-determination.
"Become self-reliant," Cardone wrote on his website. "Our government is broke and their programs and systems won't save you. Hoping for this is a waste of time. Strive to create a life of financial freedom so you don't need to depend on anything or anyone else for your survival and success. It's up to you."
Always Strive To Earn More and Spend Less
Living within your means is the cornerstone of a healthy financial life, but in Cardone's mind, that requires you not just to rein in spending, but to increase your income any way you can.
"Earn more and spend less," Cardone wrote. "Look, my goal is to have money to live on and in addition, money that is working for my family, my business and me. Get realistic on what you actually need and the lifestyle you want, how much that costs and then bank the rest. Accumulate money so that you can then invest it into things that will bring solid returns for years to come."
Don't Buy a House
While Cardone is an ardent proponent of real estate investing, he thinks that — unless you're rich — money spent on a primary residence could almost always earn you more elsewhere.
"Equity is dead money," Cardone said in an Interview with Muscle and Health. "Despite popular misconception, homes have been very poor investments for the past hundred years. Just 1% is the return on homes a year. When I say the equity's dead, the money's stuck in the house. If you put 50% down on the house, the money lies dormant, earning nothing. And then you have to feed it. It's not a golden goose. If you buy a golden goose, the golden goose should give you eggs."
More From GOBankingRates