Rachel Cruze Says Everyone Should Be on a Budget: Here's What To Know If You're New To This Practice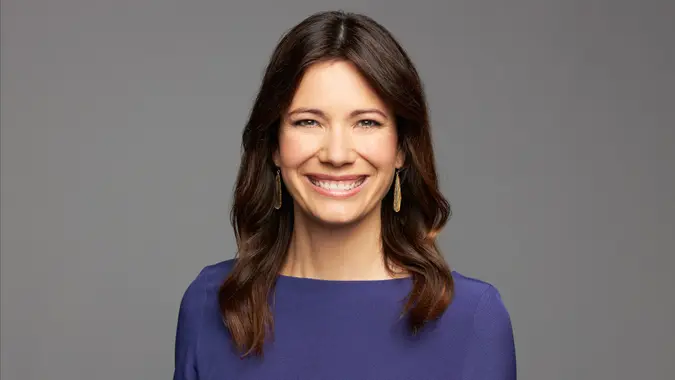 ©Rachel Cruze
Rachel Cruze is a money expert and the daughter of businessman and radio host Dave Ramsey. She uses her knowledge and experiences from growing up in the Ramsey household to educate others on improving their financial well-being. She is the author of "Know Yourself, Know Your Money" , a No. 1 New York Times Bestseller.
As one of GOBankingRates' Top Money Experts, she shares advice on budgeting and how to maintain good financial health.
Want to vote for Rachel as your favorite money expert? Click here and go to her expert page.
What are your top money-saving hacks for staying afloat amid inflation? 
Create and follow a zero-based budget, which is your income, minus expenses (including giving and saving), equals zero. A lot of people say they are on a budget but aren't actually tracking it. Once you're on a budget, you can focus on your four walls first (shelter, food, utilities, and transportation), then start looking at where you can find margin.
What advice would you give to someone who is new to budgeting?
Give yourself grace and at least three months to get into a rhythm. It takes a couple of months to see your money patterns and habits take shape. I always suggest to always physically track your spending — whether it's on a piece of paper, a spreadsheet or an app.
What's the best thing someone can do for their financial health?
Recognize your money tendencies and find contentment. You can spend your whole life trying to keep up with the Joneses, but they are more than likely broke. Get on a budget, get out of debt, and then start investing for your future.
What is the worst thing someone can do for their financial health?
Comparison is the thief of joy. Don't compare your debt-free lifestyle with people who go into a lot of debt, because they are going to look like they are doing much better than they actually are.
More From GOBankingRates
Jaime Catmull contributed to the reporting for this article.