Here's What the CEO of Uber Looks for in Job Candidates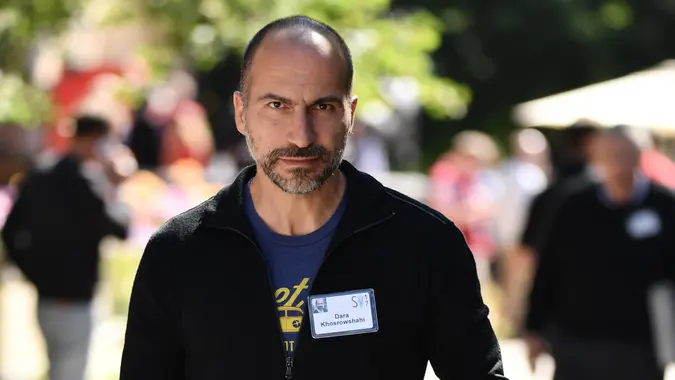 ©Rob Latour/REX/Shutterstock
What does it take to work at a big-name company like Uber? In a recent Wall Street Journal interview, Uber CEO Dara Khosrowshahi gave a peek behind the curtain into what he personally looks for in a new hire.
Here's what it takes to impress Khosrowshahi during a job interview.
The One Metric That Stands Out
Khosrowshahi said that there is one metric in particular that he uses to size up potential hires.
"What I look for above all is followership," he told the Wall Street Journal. "I want to know who they've hired, who they've developed, because ultimately, you get exponential benefit, not just based on the individual, but everyone they've hired and developed."
For Khosrowshahi, the success of the people beneath you is what speaks volumes about your potential to lead.
Know the Brand
In addition to being a strong leader, Khosrowshahi wants his employees to be extremely familiar with the brand and product — and be willing to become even more enmeshed with it once they are hired. He believes that this is key to Uber's success.
"Anyone who comes to Uber, they've used Uber, they're passionate about the product, but as an eater or rider," Khosrowshahi said in the interview. "I want that same passion and familiarity as a driver, as a courier, as a merchant, because ultimately we are a marketplace, and we're helping over 5 million people a year earn part-time or full-time. That's an important responsibility, and we've got to take it seriously."
Make Your Money Work Better for You
More From GOBankingRates