3 Most Unreliable Cars for Winter Driving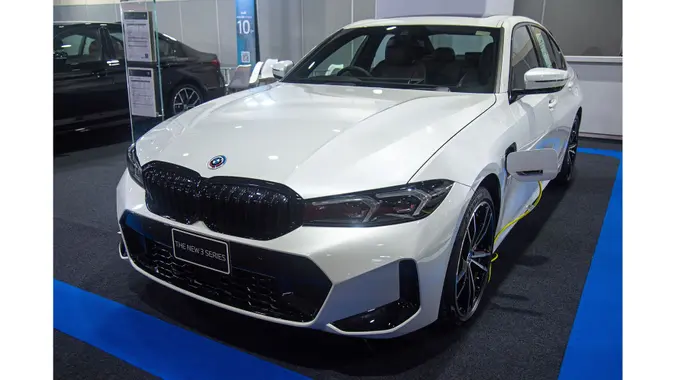 By: Peerapon Boonyakiat/SOPA Images/Shutterstock / Shutterstock.com
Driving in winter presents its own set of challenges. It's hard enough navigating extremely dangerous road conditions due to snow, sleet or ice, but if your vehicle is a poor handler in winter, you're already putting yourself in an unsafe situation before you turn the ignition key.
Some cars fare better in winter conditions than others. It's not uncommon for owners of light sports cars to store their rides for the winter — snow, ice and road salt can corrode a vehicle's body and undercarriage rather quickly — but there are many vehicles that should be avoided when the mercury starts to drop.
Winter Safety Features Your Car Should Have
The most reliable cars for winter driving will be the ones with the best safety features: blind-spot monitoring, emergency braking systems and nonessential-but-good-to-have headlight wipers and heated side mirrors.
Some cars may be more prone to issues in winter conditions based on their design, features or performance. While advancements in automotive technology have generally improved the winter driving capabilities of most modern vehicles, there are a number of important vehicle features that will help to keep you and your loved ones safe while driving in poor winter weather, such as:
Anti-lock brakes (ABS): Anti-lock brake systems keep your wheels from locking up, so you can continue steering when you need to hit the brakes. According to Progressive, anti-lock brakes are required on all vehicles made in 2012 or later, so older models may not have them.
Stability control: In the event of a slide or loss of control on the road, this system, also known as electronic stability control (ESC), dynamic stability control (DSC) or vehicle stability control (VSC), will automatically keep you on the road by adjusting the brakes and acceleration.
All-wheel drive (AWD): Vehicles with all-wheel drive are somewhat safer than two-wheel drive vehicles concerning winter driving, largely because they deliver power to all four wheels at the same time or automatically engage torque to all four wheels when needed.
Make Your Money Work Better for You
Most Unreliable Cars for Winter Driving
Cars that are best equipped to withstand winter elements have the safety features mentioned above. Those with advanced off-road systems, heavy construction and turbocharged engines allow drivers to overcome winter conditions with full confidence. Think Range Rovers, Jeep Cherokees, Subarus and any all-road SUVs.
If a car has cautious handling and performance issues when conditions are optimal, chances are they won't improve when winter comes around. While some car types are ineffective in colder, punishing weather (sporty luxury vehicles, cute compacts), some models in particular won't make the cut when roads turn icy.
Here are three models that have trouble when they're put to the test of wintertime driving, according to the auto protectors at Endurance.
Porsche 911
Iconic, sure, but with its super wide high-performance rear tires, engine in the back and low ground clearance, the Porsche 911 is definitely not ideal for driving in snow. In fact, few high-end sports cars are.
BMWs
While the German luxury manufacturer has made some classic cars and motorcycles, Endurance has singled out, or quadrupled out, the 1, 3, 5 and 7 Series specifically due to their low ground clearance, which can be as short as four inches. Higher ground clearance is always better in winter conditions — or if you've unexpectedly found yourself in a sticky off-road situation. Many late BMW models are rear-wheel drives, which are less helpful in deep snow and ice.
Make Your Money Work Better for You
Chevy Corvette
You'll be okay driving a Corvette in moderate snowfall, but, again, its ultra-low ground clearance will cause you to shovel out more often than you would like. The rear-wheel drive Corvette has questionable braking abilities, making it a car you want to store until summer.
More From GOBankingRates