Billionaire's Row: How Much You'd Need to Live in NYC's Most Luxurious Penthouses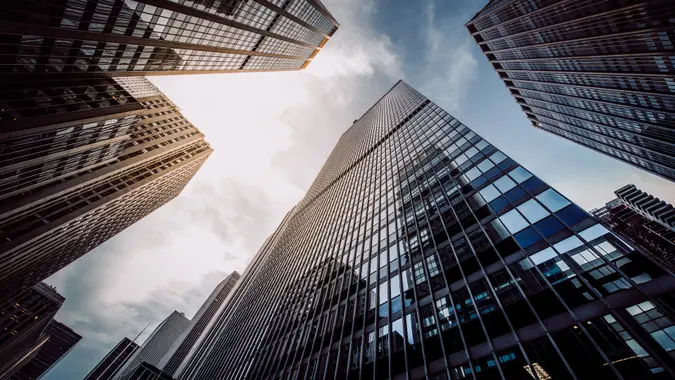 PPAMPicture / Getty Images
In the heart of New York City, a few skyscrapers tower above the rest, exuding opulence and luxury. These structures, located along 57th Street from Park Avenue to Broadway, are collectively known as Billionaire's Row.
They stand as a testament to the boundless wealth that exists in the metropolis, and their penthouses are the epitome of high-end living. But just how much would you need to reside in these luxurious abodes?
The Rise of Billionaire's Row
According to PropertyClub, from the early 2000s, Billionaire's Row began its ascent, both figuratively and literally. These structures aren't just tall, many fall under the "supertall" category, soaring over 1,000 feet into the sky. Yet, their slender profiles highlight the premium placed on Manhattan real estate.
The first to redefine luxury living in this district was One57. Completed in 2014 and towering at 1,004 feet, this edifice set a precedent with a penthouse selling for an astounding $100.5 million. This purchase signaled not just the demand but also the kind of financial firepower needed to claim a spot on Billionaire's Row.
Luxury Defined
Each building on this elite street brings its own flavor of extravagance:
432 Park Avenue boasts unmatched views of Central Park and the city. Completed in 2015, its amenities like private restaurants, terraces, and a spa make it a coveted address.
111 West 57th Street, known for its slender terracotta façade, reflects the architectural grace of early 20th-century skyscrapers, while offering modern luxuries like private dining rooms and rooftop lounges.
Central Park Tower not only offers panoramic views but also stands as the tallest residential building globally. With residences priced between $6.5 million and upwards of $100 million, the tower is an embodiment of elevated living.
220 Central Park South stands out not just for its architecture but also for hosting the most expensive condo sale in NYC – a penthouse bought for a jaw-dropping $238 million.
Make Your Money Work Better for You
The Cost of Ultimate Luxury
Living on Billionaire's Row isn't just about being able to afford the purchase price. Apartments here range from $6.5 million to over $100 million. However, what sets them apart is the price per square foot, which can range from $5,000 to $9,000 in trophy buildings. In comparison, other upscale properties in Manhattan might ask for $1,400 per sqft.
It's not merely about the space but the prestige, exclusivity, and amenities that come with it. A Central Park view, for instance, can significantly boost the price. Such properties are often seen not just as homes but as investments, with some listings asking for 50% more than their purchase price within a few years.
A Symbol Beyond Residence
Interestingly, many of these opulent penthouses remain unoccupied for most of the year. The global elite often sees them as investments, safe havens, or even just status symbols, rather than primary residences.
To live on Billionaire's Row, one doesn't just need deep pockets but a desire for unparalleled luxury and status. As the skyline of New York City continues to evolve, these iconic buildings serve as a testament to human ambition and the allure of luxury.
Editor's note: This article was produced via automated technology and then fine-tuned and verified for accuracy by a member of GOBankingRates' editorial team.
More From GOBankingRates
Make Your Money Work Better for You