Some of the Country's Wealthiest Cities Are Surprisingly Affordable
Thinking about your next move?
It feels like everyone is moving these days. Whether it's because people are slowly trickling out of cities into suburbs to buy homes and raise families, because large cities are unaffordable,  or because the current pandemic has made many people realize they can work from anywhere — not just from a big building in the middle of downtown. If you live in a city, you've probably noticed that some of the people you thought would be there forever are getting into moving trucks and migrating out.
Find Out: These Are the 50 Best Cities for Gen Z To Live Well on a Budget
Perhaps you've been thinking about moving, too. If you're looking for a new place to call home, you might be surprised to learn that some of the wealthiest towns and cities across America are actually surprisingly affordable to live in.
Check out these 10 small (and not-so-small) cities where your bucks could stretch further than you imagined — especially if you're working remotely.
1/10
NoDerog / Getty Images
Wealthiest City in West Virginia: Wheeling
Median home value: $102,372
Median household income: $44,119
Wheeling, West Virginia, population 27,062, is situated along the Ohio River in the foothills of the Appalachian Mountains. Steeped in history, West Virginia's first state capital is a scenic place to make a home.
The cost of living is reasonable here, 12 percent less expensive than the rest of the U.S. Its crime rate is also 20 percent lower than the rest of the U.S. While it has a good livability score on amenities, it could do better in housing, schools and employment.
Learn More: 50 Cities With the Most Overpriced Homes
2/10
Davel5957 / Getty Images/iStockphoto
Wealthiest City in Ohio: Kettering
Median home value: $160,841
Median household income: $58,970
Kettering, Ohio, population 55,390, is 9 percent less expensive than both the U.S. average, and the Ohio average, according to AreaVibes. It boasts low violent crime, high test scores for students, and numerous amenities, making it an appealing place for individuals and families to live. And the fact that it's only a short drive — about 14 minutes — to Dayton, doesn't hurt!
Whoa: How Far a $100,000 Salary Goes in America's 50 Largest Cities
3/10
Sean Pavone / Getty Images/iStockphoto
Wealthiest City in Mississippi: Southaven
Median home value: $180,281
Median household income: $61,026
Southaven, Mississippi, population 54,152, is just a hop and a skip from Memphis, Tennessee.  Residents feel it's safe, has good schools, lots of restaurants and a friendly community.
Thinking of Moving? In Less Than a Decade, You Won't Be Able To Afford a Home in These Cities
4/10
Lindasj22 / Shutterstock.com
Wealthiest City in Nebraska: Bellevue
Median home value: $202,811
Median household income: $65,308
Bellevue Nebraska, population 53,324, sits in the middle of the Great Plains, overlooking the Missouri River. According to its city website, it is a city of "tree-lined streets" that "provide a park-like atmosphere."
Bellevue boasts "an old time atmosphere of friendliness and welcome" and backs that up with a growing economy, low unemployment and cost of living, a low crime rate and high quality education.
Considered These? 50 Cities With the Most Underpriced Homes
5/10
Henryk Sadura / Shutterstock.com
Wealthiest City in Kentucky: Lexington
Median home value: $209,851
Median household income: $57,291
Lexington, Kentucky, population 320,601, is also known as the Horse Capital of the World, so if you're an equestrian, this is a great place to settle down. But the moderate climates and high-quality schools may be a draw, too.
6/10
WesternWriter / Getty Images/iStockphoto
Wealthiest City in New Mexico: Rio Rancho
Median home value: $215,966
Median household income: $66,856
Rio Rancho New Mexico, population 96,210, boasts "unique culture and history" with"local day trips including national parks, scenic byways, world-class museums, archeological ruins, rural landscapes and high-tech attractions," according to the city website.
This city on the outskirts of Albuquerque "offers a variety of affordable, modern and convenient lodging, dining and shopping opportunities."
7/10
Michael Warren / Getty Images/iStockphoto
Wealthiest City in Arkansas: Rogers
Median home value: $217,379
Median household income: $61,551
Rogers, Arkansas was founded in 1881 and is well-known for being a stop on the Frisco railway. The town now has a population of 66,344 and numerous landmarks registered on the National Register of Historic Places.
Residents can take advantage of Rogers' numerous parks, athletic fields, lakes and the largest cavern system in Arkansas. Plus, it's just a few miles away from Fayetteville, Arkansas' third-largest city.
8/10
DenisTangneyJr / iStock.com
Wealthiest City in South Dakota: Sioux Falls
Median home value: $229,817
Median household income: $59,912
Sioux Falls, South Dakota, population 177,117, is South Dakota's largest city. It has "a bustling economy, lively downtown, extensive park system and classic Midwest nice community, according to the city website.
It costs 9 percent less than the rest of the U.S. to live in Sioux Falls — and it has great amenities, but it may be a bit harder to come by employment. So consider having a job offer in hand before you move.
Wealthiest City in Oklahoma: Edmond
Median home value: $245,331
Median household income: $81,473
Edmond, Oklahoma, population 92,009, has been dubbed the "Crown Jewel of Oklahoma," and appeared on  Money Magazine's Best 50 Places To Live list In 2016.
Living in Edmond is 5 percent less expensive than living in the average city in Oklahoma, according to AreaVibes. It also offers low crime, boasts test scores that are 74% higher than the country average and is only a few miles from Oklahoma City.
10/10
gregobagel / Getty Images/iStockphoto
Wealthiest City in Delaware: Newark
Median home value: $256,029
Median household income: $58,434
Formerly a tiny hamlet, Newark, Delaware, with a population of 33,448, is now a bustling small city, with "industrial and commercial diversity," according to the city website. And the city's great for families, according to AreaVibes.
More From GOBankingRates
Mark Shrayber contributed to the reporting for this article.
Methodology: To identify the wealthiest city in every state, GOBankingRates looked at all cities in the U.S. with 50,000 or more residents according to the U.S. Census Bureau's 2019 American Community Survey 5-year estimates. Using the same source, GOBankingRates found the city in every state with the highest median household income. As supplemental data, GOBankingRates also provided the 2020 typical home value for a single family residence in each city by averaging Zillow's monthly Home Value Index values in every city from January through November 2020. The population minimum was relaxed to 25,000 for the following states which had fewer than three qualifying cities under the initial minimum: Alaska, Delaware, Hawaii, Maine, Montana, New Hampshire, South Dakota, Vermont, West Virginia, and Wyoming. All data was gathered on and up to date as of January 11, 2021.
Photo note: Some of the images in this article may depict the largest city in the metropolitan area of the location mentioned. 
About the Author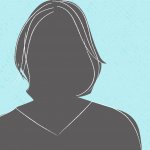 Jordan Rosenfeld is a freelance writer and author of nine books. She holds a B.A. from Sonoma State University and an MFA from Bennington College. Her articles and essays about finances and other topics has appeared in a wide range of publications and clients, including The Atlantic, The Billfold, Good Magazine, GoBanking Rates, Daily Worth, Quartz, Medical Economics, The New York Times, Ozy, Paypal, The Washington Post and for numerous business clients. As someone who had to learn many of her lessons about money the hard way, she enjoys writing about personal finance to empower and educate people on how to make the most of what they have and live a better quality of life.