The Daily Costs of Living Like a Billionaire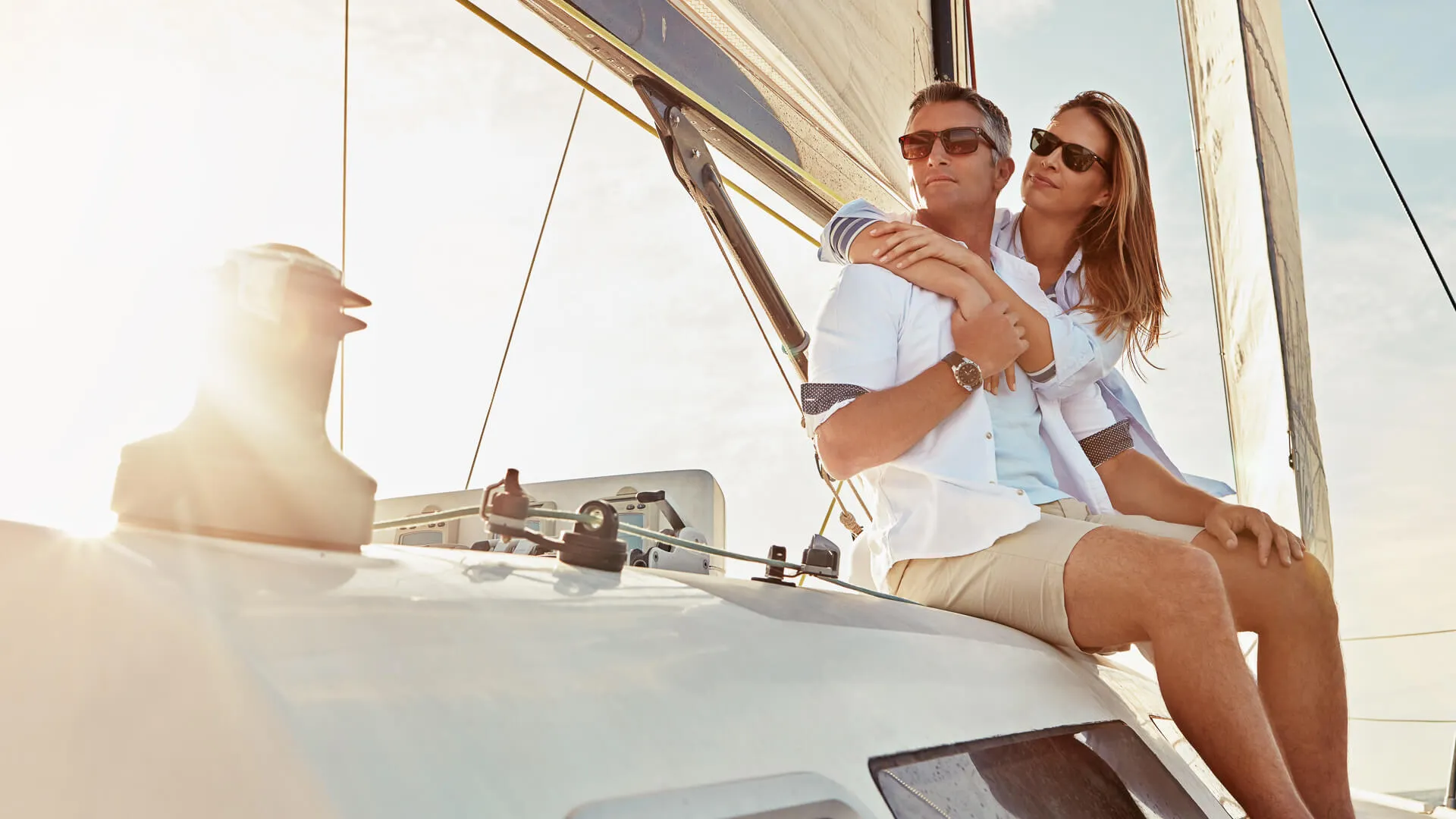 Sure, you've admired the lifestyles of the rich and famous — or the not-so-famous. But do you know how much it costs to live like them?
Not surprisingly, living a lavish lifestyle involves some serious spending, from super-sized housing bills to personal assistants and security. Although most billionaires stay pretty tight-lipped about their spending, the "99 percent"-ers can occasionally get a glimpse into their outrageous expenses.
Last updated: Jan. 7, 2021
Mansion Costs: Varies, But Can Top Over $15,000 Daily
Not surprisingly, your home will be among the largest costs — especially if you've invested in a sprawling mansion worthy of a billionaire.
If you become a billionaire, your daily housing cost varies depending on the price of your home. But if you've invested in a home costing north of $100 million — like billionaire Jeff Greene's Beverly Hills mansion, listed for a reported $129 million — you'll be paying a fortune every single day.
Assuming you bought the home and put down a respectable 20 percent down payment, you're looking at a mortgage worth $103.2 million. At an interest rate of 3.875 percent on a 30-year fixed rate mortgage, you'll pay about $485,285 per month or around $16,176 per day.
Of course, you'll also pay for property taxes, homeowners insurance and maintenance, pushing your housing costs up even further. You better keep earning those billions.
Make Your Money Work Better for You
Fancy Car Costs: $411 or More Daily
Living a billionaire's lifestyle means traveling in style — and choosing the right car can be key to maintaining your brand image. As a billionaire, perhaps you'd invest in a luxury vehicle like a Ferrari or Bugatti.
On top of a large upfront price tag — a Bugatti Veyron cost approximately $3.2 million in California in 2014, according to Edmunds — you'll also pay premium maintenance costs. A change of tires for the luxury car, which is needed after 2,500 miles, cost a reported $33,000, according to the website Secret Entourage. With other expenses such as insurance, taxes, service and more, you can expect to pay $150,000 a year to own this car.
Assuming you maintain your car with an annual tune-up and change your tires once a year, you're looking at $411 per day in car maintenance — plus your lease, insurance, taxes and the cost of fuel.
Luxury Yacht Costs: Up To $5,890 Daily
That Bugatti might feel like a relative bargain compared to the cost of owning a yacht. Of course, there's the upfront cost of building the boat, which doesn't come cheap. Leonardo DiCaprio's 450-foot "superyacht," for example, reportedly cost $200 million to build, according to the Daily Mail.
But your costs don't end there. You'll also have to pay to run, maintain and staff your yacht.
Those costs add up. The Daily Mail reported that fuel for a superyacht can add up to $400,000 per year. Docking costs a reported $350,000, and a full-time staff for a yacht can cost $1.4 million in wages annually.
For a fully staffed yacht, you're looking at a daily cost of $5,890. If you're cutting costs and foregoing the staff, your costs drop to $2,054 daily.
Make Your Money Work Better for You
Entertaining Costs: Up To $82,191 Daily
Part of building your net worth is making the right connections, and as a billionaire, a big part of your job is networking. That means holding the occasional no-holds-barred soiree that's lavish enough to impress your fellow ultra-rich friends.
Throwing a big bash doesn't come cheap. For example, The New York Times reported that billionaire Stephen A. Schwarzman spent a reported $5 million on his 60th birthday party in Manhattan. That one paled in comparison to the cost of his 70th birthday party, which set him back as much as a reported $20 million.
Assuming an oh-so-modest $10 million budget per party, throwing an average of three soirees a year would set you back $30 million annually, or $82,191 per day.
Personal Trainer Fees: $1,340 Daily for One Hour
Yes, even the wealthy have healthy habits. After all, making the rounds at your ultra-rich party involves looking your best. But as a billionaire, you're not hitting up a discount gym — you're working out in your private gym with a luxury personal trainer.
Those training costs can be expensive, however. Fabrice, the founder of Fabrice Le Physique and personal trainer to billionaires, reportedly charges an estimated $1,340 an hour for training.
So if you plan to spend much time training, it'll really cost you after just a few hours.
Personal Chef Costs: $515 Daily, Plus Bonuses
After your thousand-dollar workout, it's time to refuel. However, that doesn't mean spending time in the kitchen. As a busy billionaire, you're likely hiring your own full-time chef to cook your meals for you.
Surprisingly, a personal chef might cost less than you think. Indeed reported that private chef salaries typically top out at $188,000, which means your daily cost for a private chef would average out to about $515 per day.
However, your workers might expect bonuses that add to your overall costs. One billionaire's private chef received a Cartier watch as a year-end bonus, and another reported getting around $1,300, GQ magazine reported.
Make Your Money Work Better for You
Nanny Fees: $220 Daily
When you're a billionaire, chances are work keeps you pretty busy. So if you have kids, you'd likely need to hire some help to care for them.
Paola Diana, the founder of a nanny agency that services wealthy families, told the Daily Mail that the salary for a live-in nanny can easily begin around $80,406.
That works out to a daily rate of around $220 per day. However, you'll probably also need to cover other expenses. If you're traveling as a family, for example, prepare to pay for your nanny's travel expenses, too.
Butler Costs: $272 Daily
Keeping your mansion spick-and-span requires lots of work, and you'll likely want a butler on your staff to lend a hand. The butler often helps care for a portion of your home — say, the dining room, kitchen and wine cellar — and might help manage or organize your other cleaning services.
The average butler takes home $56,000 annually, according to PayScale, a provider of salary data. And salaries typically top out at $99,610, which works out to $272 per day.
Cleaning Service Costs: $267 or More Daily
Keeping a sprawling mansion clean requires plenty of work, so part of living like a billionaire means paying for cleaning staff.
Like other domestic staff, though, cleaning services won't necessarily break the bank. In fact, Dr. Dre — who famously called himself the "first billionaire of hip-hop" — allegedly paid his housekeeper $1,870 per week, or around $267 per day, according to the New York Daily News.
Outdoor Home Maintenance Costs: $125 or More Daily
When you're paying for the upkeep on your mansion, don't forget the outdoors — including the pool. Landscapers in the U.S. earn a salary of up to $45,852, which works out to $125 per day, according to PayScale.
So if you're keeping a team of four landscapers on staff, you'll pay $500 per day to pay your landscapers. Of course, any upgrades will increase your costs, since you'll need to pay for materials, permits and landscape design.
Make Your Money Work Better for You
Personal Security Costs: $21,370 Daily
Keeping your luxury goods safe is likely a top priority, so you'll need to pay for security — especially if you earn a bit of fame along with your fortune.
The cost for a traveling security team can seriously add up over time. Facebook, for example, paid a reported $7.3 million in 2017 for founder Mark Zuckerberg's personal security detail, according to Fortune.
If you're paying for that level of security out of pocket, you'd pay about $21,370 per day. But that's on top of any upfront costs for other forms of security, like a home security system.
Personal Assistant Costs: $246 or More Daily
You won't just need help around the house. When you're balancing a billionaire's timetable and commitments, having a personal assistant or two can simplify your life.
However, a good PA doesn't come cheap. Experienced PAs to the ultra-wealthy make at least $90,000 annually, and even total rookies start at $50,000 per year, NextShark reported. If you go with one highly experienced personal assistant, you can expect to pay at least $246 per day for their salary, plus the cost of any benefits or bonuses.
If you're looking for assistants with highly specialized skills, you might end up paying even more. CNBC reported, for example, that billionaire Sam Wyly paid a pair of writing assistants $32,000 each month — or just north of $500, per assistant, per day.
Lawyers and Legal Fees: $1,500 Per Billable Hour
When you become a billionaire, having a good legal team in your virtual Rolodex is an absolute essential. And although you won't necessarily be paying legal fees every day, you will rack up significant legal bills when you're involved in a lawsuit.
For example, tech mogul and billionaire Peter Thiel paid roughly $10 million to finance Hulk Hogan's lawsuit against Gawker Media, Fox News reported. And Fortune reports that top lawyers can now charge up to $1,500 per hour. So if you're dealing with legal issues, you could be shelling out thousands of dollars in legal fees each day.
Vacation Home Costs: Varies, But Can Top Over $3,000 Daily
That mansion at home might cost a pretty penny — but most billionaires don't limit their real estate holdings to just one residence. Chances are, you'll be paying for a vacation home or two as part of your daily expenses.
Most billionaires don't skimp on their part-time housing. Mark Zuckerberg's Hawaiian vacation home cost $100 million, and Michael Bloomberg's London home cost $26 million, according to Forbes.
Assuming you go for a modest home like Bloomberg's, paying 20 percent down with a 30-year fixed rate mortgage at a 3.875 percent interest rate, you're looking at monthly mortgage payments of $116,076 or roughly $3,816 per day.
You'll still have to pay property taxes, utilities and maintenance, as well as the cost of any support staff — pushing your daily costs even higher.
Make Your Money Work Better for You
Private Jet Costs: $2,254 or More Daily
The ultimate status symbol, bringing home billions means you can skip the lines at the airport and travel in style in your own jet. But like any status symbol, owning a plane is ultra-pricey and is one of the ways the rich spend a lot of money.
Expect to spend at least $10 million for a used 2011 Cessna Citation X with low flight hours, according to Aviation Voice. You'll also pay about $3,000 per month for storage, and each refuel of even a fuel-efficient plane can cost $11,000. On top of that, you're looking at around $215,000 per year in staffing costs, plus hundreds of dollars per hour for maintenance costs.
Even if you've already paid for your plane in full, you can expect to pay a minimum of $823,000 annually to store, fuel and staff your plane — assuming one refuel each week. That breaks down to a daily rate of $2,254 — a hefty expense to fly in luxury.
Total Cost To Live Like a Billionaire: $134,601 or More Daily
If you want to live like a billionaire, even a great annual salary might only cover your basic expenses for a day. Assuming relatively low estimates — for example, that you're hiring just one butler instead of two, or a single landscaper instead of a team — you'll still face six-figure expenses every day.
To cover these basic expenses, you'd need an after-tax income of over $49 million just to cover your basic ongoing costs — and likely much more in order to invest and save your money, plus acquire new property.
It's probably safe to say your current day-to-day expenses are looking downright reasonable in comparison.
More From GOBankingRates