Dave Ramsey Points Out Obvious Way Millionaires Save Money – And You Can Start Doing It Today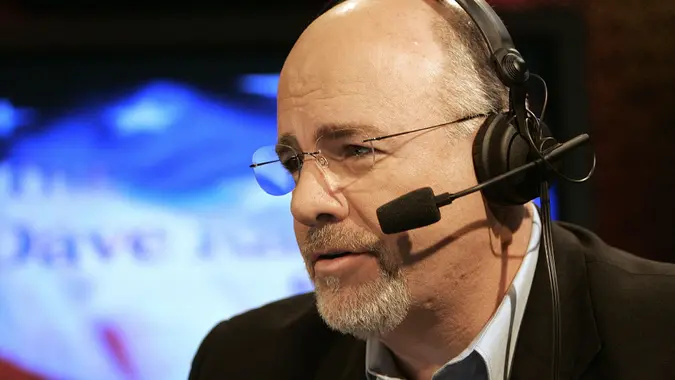 Wealth is built through smart business and investments, and most importantly, steady saving habits. Many millionaires have worked hard to achieve — and maintain — a notable level of wealth.
See: $2,000 Quarter? Check Your Pockets Before You Use This 2004 Coin
Find: With a Recession Looming, Make These 3 Retirement Moves To Stay On Track
As such, most millionaires stress mindful money management and avoid overt displays of assets. This extends to large status purchases like cars. According to Experian Automotive data and Forbes, while society's rich are more likely to buy luxury brand cars than the less well-off, 61% of people who earn more than $250,000 are likely to be driving Hondas, Fords and Toyotas.

"Most millionaires don't drive flashy cars," said finance personality Dave Ramsey. "When people don't waste money to LOOK wealthy, they have money to actually become wealthy."
Former financial advisor-turned-influencer Humphrey Yang supported this thinking, claiming that cars are a huge "wealth killer" simply because of the status they project. Yang said that people tend to buy more expensive cars than they can afford, and this takes away from them being able to build wealth by investing or saving.
For a depreciating asset, it's hard to justify spending an exorbitant amount on a vehicle. With the median American household income hovering around $70,000 and the average new car price over $49,000, "Your goal should be to buy the least expensive car," stated financial guru Suze Orman. "Period. That should steer you to a used car rather than a new car."
Make Your Money Work Better for You
Whether you're looking to purchase a used or new car or thinking about trading in your current ride for a cheaper option, your decision should be based on saving over status. The price and future costs of a car will fluctuate depending on the model you buy and if you're buying used or new (and where you live), so it will pay to do your homework.
To begin your research, here are the best used cars to buy for under $10,000 and the cheapest new cars currently on the market.
10 Best Used Cars Under $10,000
Despite record high prices for used cars freezing many buyers out, Kelley Blue Book has posted some economical choices.
1. 2012 Toyota Camry.
2. 2011 Honda Accord.
3. 2013 Honda Civic.
4. 2012 Toyota Corolla.
5. 2013 Mazda3.
6. 2013 Subaru Outback.
7. 2010 Toyota Venza.
8. 2014 Ford Fusion.
9. 2014 Subaru Impreza.
10. 2012 Volkswagen GTI.
Take Our Poll: How Much Salary Would Buy You Happiness?
10 Cheapest New Cars
For 2023, Chevy is discontinuing its Spark model, which has been the cheapest new car in America since 2020, according to Car and Driver. But there are still many car deals out there for under and just over $20,000, per Cars.com. Follows is a list of the 10 cheapest new cars, from least to most expensive base price. All prices include the destination charge, but not any cash incentives or taxes and fees.
Make Your Money Work Better for You
1. 2023 Mitsubishi Mirage ES: $17,600.
2. 2023 Kia Rio LX: $17,645.
3. 2022 Hyundai Accent SE: $17,740.
4. 2023 Nissan Versa S: $18,425.
5. 2023 Kia Forte LX: $20,585.
6. 2023 Hyundai Venue SE: $20,795.
7. 2022 Nissan Sentra S: $21,045.
8. 2023 Kia Soul LX: $21,085.
9. 2023 Hyundai Elantra SE: $21,545.
10. 2023 Subaru Impreza: $22,115.
More From GOBankingRates
Make Your Money Work Better for You