4 People Who Turned Down 6-Figure Salaries for Their Passions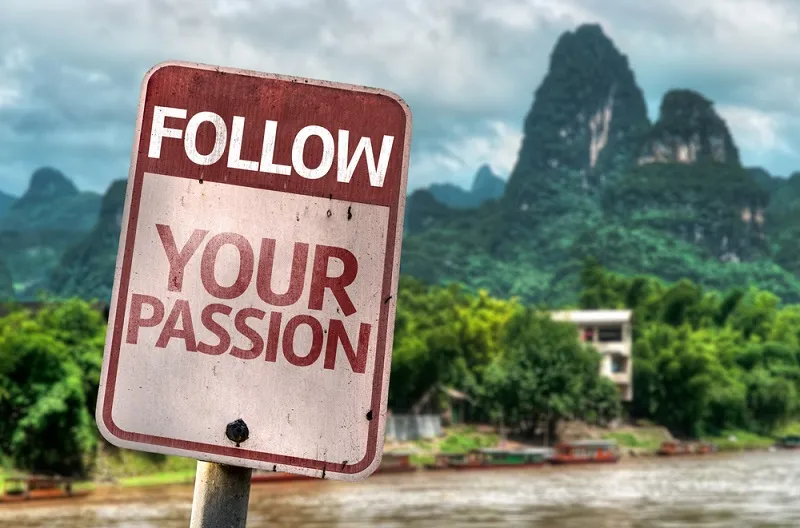 Sometimes the power of pursuing a dream that earns less money is worth more than any paycheck could ever command. When "Game of Thrones" star Jack Gleeson announced last year that he was retiring from acting at just 21 years old, fans were shocked that he left behind such a lucrative career that earned him a net worth of $8 million.
"I've been acting since age 8. I just stopped enjoying it as much as I used to," Gleeson told Entertainment Weekly. "And now there's the prospect of doing it for a living, whereas up until now it was always something I did for recreation with my friends, or in the summer for some fun. I enjoyed it. When you make a living from something, it changes your relationship with it. It's not like I hate it, it's just not what I want to do."
Gleeson's plans aren't to become a Hollywood star, but to follow what he's passionate about with a return to academia and plans to attend graduate school next year. It's a rare move in today's career-driven world, when many people would rather stay tied to the security of a well-paying if dissatisfying job rather than pursue a more personally-gratifying but low-paying calling. But like the now-retired actor, the following four professionals gave up their lucrative careers to follow their ambitions.
Read: Challenges Faced By Millionaire Entrepreneurs Like Beyonce and Bill Gates
Ditching Investing to Blaze a New Trail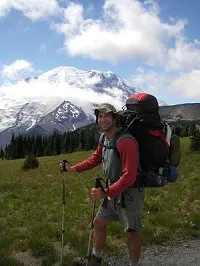 Steve Silberberg spent years earning a six-figure income as a software designer in the investment world, but as he reached his forties, he reached a point of serious self reflection. His father had died at just 54 years old, and considerations of his own mortality compounded by some mounting job stress led Silberberg to wonder if his time could be better spent doing something for a living that he truly loved.
Make Your Money Work Better for You
Two activities brought Silberberg a sense of vitality. "I find when I go backpacking and hiking, I feel better. My pants fit better. It's fun for me," he said. "I feel much more healthy. I feel alive. My days are great."
About a decade ago, Silberberg began climbing that mountain to turn his passion into a way to generate income. His ideas culminated in the creation of Fitpacking, a weight loss backpacking program through which Silberberg guides customers on a series of adventure vacations to help them get back into shape. Of course, Silberberg said that it wasn't an overnight decision or success. When Fitpacking began it made very little money with only seven guided trips a year, and the scant income was a stark contrast to his days in the investing universe.
But Silberberg persevered, and today Fitpacking has evolved into a popular "re-boot camp" that hosts 25 trips annually to locations like the Grand Canyon, Patagonia, Chile and Canada. According to Silberberg, a trek to Macchu Picchu is also in the works.
"It's good for participants to get fit and jump start their fitness level," he said. "And it's a good digital detox, too. You find being away from phones and email for a week, you see a change in people's attitudes. It's personally gratifying for me."
Silberberg's advice to anyone looking to change careers is to proceed with common sense. "Don't put your family in any kind of harsh situation by jumping ship without actually trying it first," he said. "It's good to do it with a little bit of security."
Make Your Money Work Better for You
Does he ever picture himself back in his old role? "When my house payment is due, yes," Silberberg joked. "But I couldn't imagine it."
Read: What Tony Robbins and Other Entrepreneurs Carry in Their Wallets
Photo courtesy of Steve Silberberg
From Finance to Fashion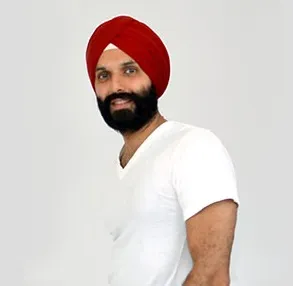 Kirat Anand built up a sizable nest egg and earned a six-figure salary during two years spent at J.P. Morgan in New York City. But he also observed firsthand how the 100-hour work weeks took their tolls on himself and his colleagues, so it came to time to reassess where Anand stood in his career.
"It was a tremendous opportunity: a lot of capital and power," he said. "You had the opportunity to work with some of the best and brightest people to this day. But my passion was never there."
A New York native, Anand's parents were Indian immigrants who were both designers and merchants in the international garment circuit. He remembered trips with them to their home country, scouting and sourcing a variety of exotic fabrics. The exposure, talent and creative expression were present from his childhood; it was just a matter of tapping into them.
"That's when I sort of put up a knack for my current trade. I've always had an inclination for fashion," Anand said. Nine years ago, Anand put that inclination into motion and founded his clothing label, KAS New York, with his mother Sabby. Glamorous and trend-setting, the award-winning design house produces a number of women's fashions.
Make Your Money Work Better for You
One of Anand's business philosophies in building his brand is to channel his creative passion through any challenge that might arise and never second guess. "For me, I believe in 'Don't look back.' You make the jump and then you're in it," he said. "Any entrepreneur does come across adversity. It's how much you deal and you use it to your advantage. At the end of the day, you have to know what you desire, and if you know what you desire, you have to chase it."
To have "CPC" — Confidence, Passion, Commitment — is Anand's insight to anyone looking to switch careers. "If you don't have all three," he said, "then there's a probability you're not in it for the long run to succeed."
Related: Avoiding Six Common Career Change Mistakes
Photo courtesy of Kirat Anand
Special Agent: Life Coach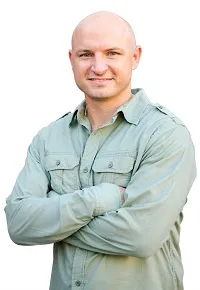 For five years, Jon Tasch dedicated his life to being a "G-Man," earning an annual $125,000 as an FBI counter-terrorism agent, but he gave up his formidable intelligence career to become a life coach guiding others in hopes of making a similar shift.
"Being an FBI Agent was fast paced, exciting, sometimes dangerous, sometimes stressful, and often challenging," Tasch recalled. "I conducted high-speed surveillance operations, arrested bad guys (some of them girls), conducted search warrants, interviewed hundreds of people, and investigated crime scenes. Aside from the paperwork, it's pretty much everything you see in the movies."
Over the course of time, however, Tasch began to feel that the FBI wasn't his purpose in life. "Each day felt more and more unsettling," he said. "Being an FBI Agent just didn't feel like it was my calling. I was ashamed to admit that to people."
Make Your Money Work Better for You
Tasch re-evaluated his priorities and discovered that what he really wanted was to come to the aid of others in a different way. "I am at my best when I am helping people realize all of the gifts they are able to offer this world," Tasch said. "I'm a connector and I relate well with people one-on-one."
According to Tasch, departing the FBI meant some initial financial pressure with the loss of his paycheck, benefits and 401(k) plan. Despite initial struggles to adjust to his revised cost of living, Tasch had some equity in his home and some other investments to help launch his coaching business. Tasch's words to anyone looking to follow their dream is that it's okay to feel uncertain or doubtful in the beginning — like anything in life, it's a work in progress.
"Because I'm still working to establish myself and position myself as an industry expert, I'm still battling the limiting belief that 'I can't make it' or 'I'm not good enough,'" he said. "I think it's something a lot of newly self-employed people experience, no matter the industry."
Photo courtesy of Jon Tasch
Building Something From Nothing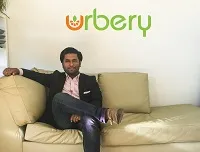 Mudit Rawat's founding of an online grocery delivery service is a perfect example that money, success and job security can never match the fulfillment that comes with building a dream from the ground up.
"When you work in the corporate world, you work on a lot of big projects. But unless you're the CEO, you don't see the tangible results," he said. "When you're on your own, you feel the mistakes, and the next day, you can make it better. It's a completely different thrill."
Make Your Money Work Better for You
Rawat immigrated to Canada from India 20 years ago, earned his MBA, and clocked in his own six-figure salary in a number of high-paying, high-profile business consulting and development jobs, but something was amiss. "All along, from having a good life in general, I started realizing I wasn't enjoying what I was doing," he recalled. "I decided to build something myself." So, Rawat quit his job with a new business venture in mind, influenced by a cultural trend in India that was not yet prominent in the West.
"When you live in India, you never go grocery shopping," he said. "Everything lands at your doorstep." It was here that the seed for Urbery was planted. A portmanteau of urban and grocery, Urbery is Rawat's invention: a same-day grocery delivery service facilitated by a team of product experts known as Grocery Gurus. Under Rawat's business model, anyone can sign up to be a personal grocery shopper for Urbery customers, who can order and track their groceries through a mobile app.
Rawat was able to make a seamless transition from one career to the next through an innovative idea brought to fruition. However, he tells other budding entrepreneurs that patience is important when recognizing and following one's passion. A business isn't built overnight.
"Entrepreneurship, to me, is highs and lows," Rawat said. "It takes some time to cross that line, but once you realize you're passionate about something and it's your goal, you just go for it."
He added: "Never give up. Just keep working hard and it'll get better the next day."
Photo courtesy of Mudit Rawat