Generation Z: Roughly 73% Are Adjusting Their Lifestyles Due to Inflation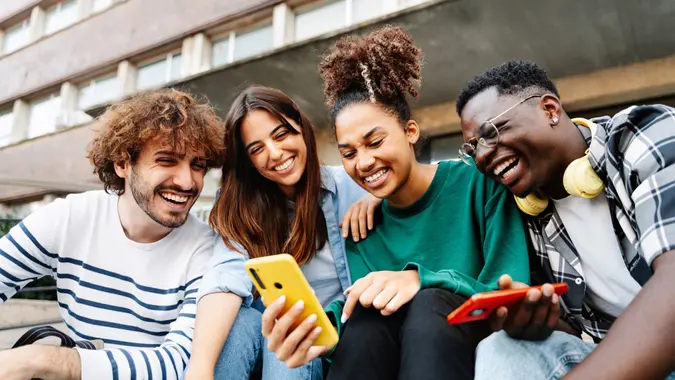 Eduard Figueres / iStock.com
Inflation has become a growing concern for Generation Z, with 73% of young Americans making significant changes to their lifestyles in response to rising costs. This finding comes from Bank of America's annual Better Money Habits survey, which sheds light on the financial challenges faced by this younger generation. Here are key insights into how Gen Z is adapting to the current economic environment.
The Higher Cost of Living: A Major Barrier
The higher cost of living is the primary barrier to financial success for 53% of Gen Z respondents, according to the Bank of America survey. This comes as no surprise, as inflation has been steadily driving up prices across various sectors, including housing, education, and healthcare. With limited financial resources, Gen Z is finding it increasingly difficult to make ends meet and achieve their financial goals.
Adjusting Lifestyles: A Resilient Response
Despite these challenges, Gen Z has demonstrated resilience when it comes to managing their money. The survey reveals that 73% of young Americans are actively modifying their lifestyles to cope with inflation. This includes making changes to their spending habits, budgeting more carefully, and seeking out cost-saving measures.
Key Findings
Bank of America's Better Money Habits survey reveals some key statistics about Gen Z's financial habits and the barriers they face:
About 85% of Gen Zers cite one or more barriers to achieving financial success.
The higher cost of living is the top barrier, cited by 53% of respondents.
Roughly 43% of respondents are adapting by cooking at home more often.   
While more than half of Gen Z (52%) are confident they will meet their financial goals, fewer than half (48%) are fully or even mostly financially independent.
Gen Z's confidence in the economy is declining. About 24% feel confident the economy will bounce back compared to 41% in 2021.
Roughly 32% feel confident the job market will improve compared to 46% in 2021.
Make Your Money Work Better for You
Looking Ahead: Overcoming Financial Barriers
As Gen Z continues to face financial challenges, it is crucial for individuals, institutions, and policymakers to address the barriers hindering their financial success. A focus on affordable housing, accessible education, and affordable healthcare can ensure the financial well-being of Gen Z and future generations.
The Takeaway
The Bank of America Better Money Habits survey highlights the impact of inflation on Generation Z's financial lives. With 73% of young Americans adjusting their lifestyles in response to rising costs, it is evident that inflation is a significant concern for this generation. However, through financial education and resourcefulness, Gen Z is demonstrating resilience and determination in navigating these challenges. With the right support and guidance, Gen Z can overcome financial barriers and achieve their goals of financial independence and wealth building.
Editor's note: This article was produced via automated technology and then fine-tuned and verified for accuracy by a member of GOBankingRates' editorial team.
More From GOBankingRates