How Improving Your Financial Literacy Can Help You Build Wealth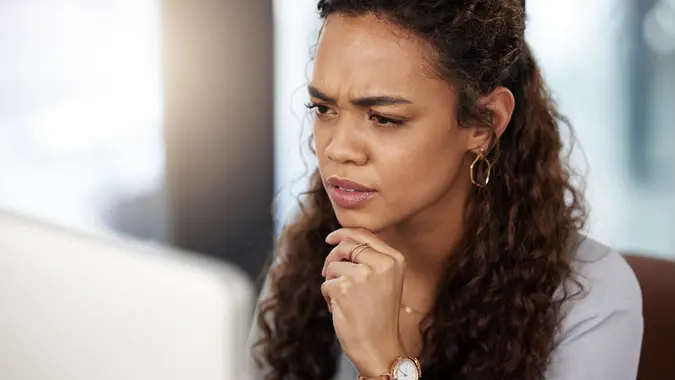 PeopleImages / iStock.com
Education is the great equalizer — and when it comes to money, knowledge is more powerful than ever.
April is Financial Literacy Month, which might sound like just another made-up marketing hashtag holiday. But don't make the mistake of lumping this important calendar event in with National Chocolate Chip Cookie Day, Great American Pot Pie Day and the rest. 
People who are empowered with even a basic level of financial literacy are much more likely to have less debt, greater savings and more assets than those who don't, according to the National Financial Educators Council (NFEC).
Equally important are the intangible benefits of a strong financial education, things like the confidence to invest and — perhaps most important of all — the likelihood that you'll pass sound financial advice down to your children. That last one is a key ingredient to building generational wealth — and as will soon be discussed, you can't count on your local public school to do it for you.
Keep reading to find out why learning is just as important as earning when it comes to building wealth.
A Lack of Financial Literacy Is the Rule, Not the Exception
There's no shortage of riches-to-rags cautionary tales about pro athletes who wound up broke after blowing through mega-fortunes. Some squandered it on material excess like supercars and mansions, others fell victim to fraud or financial predation.
Make Your Money Work Better for You
But the underlying cause is always the same — a lack of financial literacy. The high and mighty of the sports world are hardly alone, and things appear to be getting worse.
A 2020 PwC's Employee Financial Wellness Survey found that only 24% of employees surveyed were very confident in their ability to meet their financial goals. Additionally, only 29% of employees reported that they were very confident in their ability to make good financial decisions.
In a survey conducted by GOBankingRates, more than half of respondents said that a lack of financial understanding had impacted their ability to be financially prepared for the future. On the otherhand, fewer than 25% said they had no confusion around major financial tasks such as buying a car, a home, or doing their taxes.
The truth is, many Americans lack the financial literacy necessary to make sound financial decisions.
With Education Comes Empowerment
There's no denying that the acquisition of financial literacy is linked to empowerment and self-sufficiency.
"Money without financial intelligence is money soon gone," said Dominic Harper, an entrepreneur and founder of Debt Bombshell. "Take note that your mind is your biggest investment. By accumulating some time per day studying financial literacy, you gain better control of where your money goes."
And that standard applies to everyone, from athletes earning eight figures to the opposite end of the socio-economic spectrum.
Make Your Money Work Better for You
In Half the Country, Financial Literacy Is Not Taught in School
In America, teenagers graduate from high school knowing the preamble to the Constitution and the mnemonic devices "please, excuse my dear Aunt Sally" to remember the order of algebraic operations. But despite the fact that they'll be bombarded with credit card offers from the moment they turn 18 — while applying for student loans, in many cases — they're likely to leave school without the slightest idea how credit works, how interest compounds, or the basics of saving, spending and managing money.
"Financial literacy was never taught in schools," Harper said. "So most people, upon receiving their college degree, almost never achieve the life of their dreams."
According to the Council for Economic Education, exactly half of the states now require students to take one economics class to graduate and 23 require students to take a course in personal finance, with Florida only recently joining the list.
In GOBankingRates' survey, only 21% of respondents claimed they were comfortable with basic money skills, such as writing a check, before the age of 18.
The Problem Is, It's Not Taught at Home, Either
According to CNBC, the longstanding argument against teaching personal finance in school is that the subject matter is beyond the scope of the common educator and that financial literacy should fall under the purview of parents at home. The publication calls that a "sham argument" — and it's hard to make a serious point to the contrary. How can parents who were never educated in personal finance themselves, after all, teach it to their children?
Make Your Money Work Better for You
The answer, of course, is that they can't — and in most cases, they don't.
In the survey conducted by GOBankingRates, 33% of respondents said, "My parents didn't talk about financial topics with me."
More From GOBankingRates
Andrew Lisa contributed to the reporting for this article.